Submitted by

sme-admin

on Wed, 05/11/2016 - 17:21
Mr. Marcos Brujis is Global Industry Director, Financial Institutions Group, as of October 1st, 2014. In this role, Mr. Brujis oversees IFC's strategy, investments and portfolio of all IFC's operations in financial markets around the world. IFC's investments in the financial sector represent about 40 percent of IFC's global operations and the objective of IFC in this sector is to promote access to finance for micro, small and medium enterprises.
Prior to this appointment, Mr. Brujis was the CIO & Head of IFC Financial Institutions Funds team, appointed in July 2009. He was also Head of the IFC Capitalization Fund, the Africa Capitalization Fund and the Russia Bank Capitalization Fund, in IFC's Asset Management Company (AMC), a wholly owned subsidiary of IFC. Mr. Brujis was part of the AMC's management team and member of the Investment Committee in four of AMC's funds.
Mr. Brujis joined IFC in July 2000 as a Principal Investment Officer and was appointed Manager of Financial Markets, Latin America and Caribbean (LAC) in 2001. In 2002, he became Head of The Argentina Recovery Project. In 2004, Mr. Brujis joined the Global Financial Markets Department as Senior Manager, where he focused on building new business in East Asia, as well as managing globally the housing, insurance, and non-bank Financial Institutions units. Prior to this position, Mr. Brujis was Senior Country Manager at IFC, Mexico and Central America, based in Mexico City.

Before joining IFC, Mr. Brujis was the Executive Director of Corporate and Institutional Banking at HSBC Argentina. In 1994, he was appointed Vice Chairman of the Board of The Argentina Private Development Trust (APDT). Mr. Brujis was a Board member, Founder and key fundraiser of the Peru Privatization Fund (PPF), a $200 million fund originated in 1995 in which IFC participated.
Mr. Brujis holds a Masters in Business Administration from McGill University, Canada.
Photo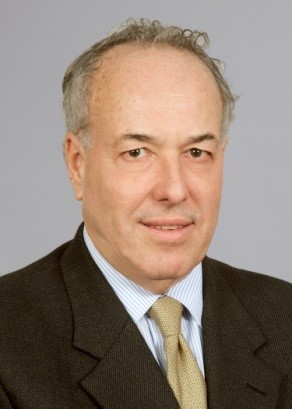 Position
Director, Financial Institutions Group, International Finance Corporation