Industry events
WBAF World Congress of Angels Investors 2018
19 - 20 February 2018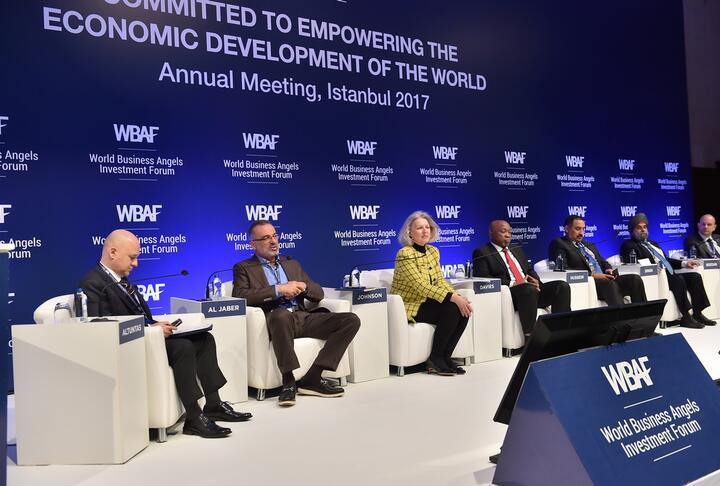 The World Business Angels Investment Forum (WBAF) is the biggest annual gatherings of early-stage equity and investment markets, The WBAF World Congress 2018 edition will take place on 18-20 February in Istanbul, Turkey, with 5 summits running concurrently and more than 1000 delegates from around the world.
The WBAF Annual Conference 2018 will focus on angel investors partnering with family offices and wealth management institutions. Start-ups, scale-ups and angel investors will be able to connect at the TAKE INVEST SUMMIT. The CEO-PRENEURSHIP SUMMIT will focus on transforming CEOs into angel investors, while the FINTECH SUMMIT will deal with issues of financial inclusion and ways to democratise access to finance. And don't miss the opportunity to generate innovative ideas to mobilise private and public capital for the social good at the IMPACT INVESTMENT SUMMIT. WBAF will also salute the global successes of the year at the World Excellence Awards & VIP Gala Dinner at the Swissotel The Bosphorus Istanbul.
There is also an impressive list of global leaders and industry experts speaking at the TAKE INVEST SUMMIT, the CEO-PRENEURSHIP SUMMIT, the FINTECH SUMMIT and the IMPACT INVESTMENT SUMMIT, all of which can be found at the event website - http://www.wbaf2018.istanbul/
All SME Finance Forum members are invited to attend this flagship angel investment event with an exclusive discount of 100€ , contact smefinanceforum@ifc.org if you are interested.