Submitted by

csmith11@ifc.org

on Thu, 11/09/2017 - 12:06
Sharmila Hardi is the Global Head of IFC's Banking, Small and Medium Enterprise Business line and the Banking on Women product. She leads a team of over 50 professionals in an area that is business critical to the corporation and delivering impact by providing access to finance for SMEs in emerging markets.
Hardi has been with the IFC since 1992 and was most recently the Global Head of Syndications where she was responsible for raising $3-$4billion annually in additional senior long term debt from commercial banks and development finance institutions to complement IFC's own financing. She has also advised and represented the Vice-President on all IFC's business and stakeholder relationship issues related to Western Europe, Latin America and the Caribbean and Africa. Prior to her appointment as a special advisor, Hardi was the Principal Investment Officer and sector head of Sustainable Forestry (incl pulp and paper). Under her guidance, the Sustainable Forestry division developed and implemented IFC's investment and advisory strategy leading to over $400 million in investments for IFC's own account.
Hardi has structured IFC's investments in several complex projects in manufacturing including pre-IPO equities. As a banking specialist, she was also responsible for the assessment of loan portfolio quality, review of risk management systems and guidance on structuring in the Global Financial Markets Department. Hardi has led teams in developing business and investing in firms in varied sectors including but not limited to agribusiness, retail, tourism, health, manufacturing and banks globally, but with a specific focus on Latin America.
Photo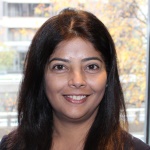 Position
Senior Manager FIG - International Finance Corporation
Website Url
http://www.ifc.org/wps/wcm/connect/corp_ext_content/ifc_external_corporate_site/home