News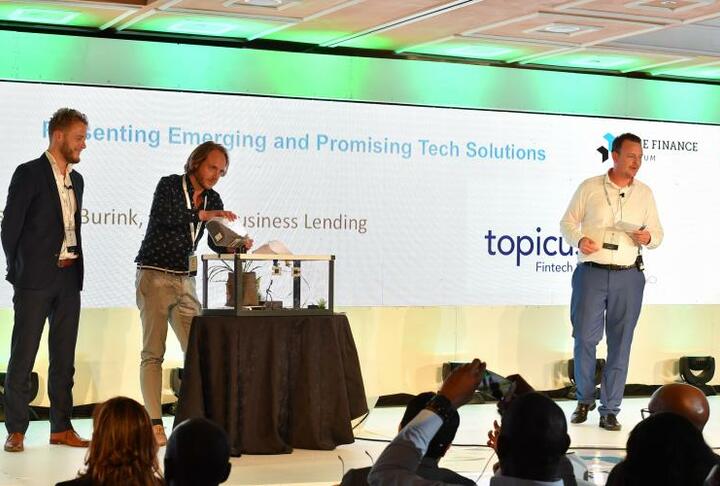 10+ Innovative Fintechs to Demo the Global SME Finance Forum 2018
The Global SME Finance Forum 2018 will explore how innovation in technology, regulation and partnerships can help overcome various informality problems, and open up a far larger market for profitable, sustainable, responsible financial services.
The TechPitch will be held in the afternoon of November 6, and will provide an opportunity for innovative fintechs to demo their product to global and emerging market investment firms, financial institutions and other Forum participants. This exclusive opportunity is one of the key features of the conference and is open to a limited number of financial technology innovators working in the SME space. Approximately 12 fintech companies are selected to demo their products to Forum participants during this 90-minute session.
We are pleased to already have a number of fintech innovators such as Bewater Funds, LendLedger, NoviCap, Traity, TwinCo Capital, Basware, Inbonis, Ricult, MyTripleA, INVYO and many others joining us during the TechPitch. See fintech descriptions below.
Register for the Global SME Finance Forum 2018 here.
See TechPitches from the Global SME Finance Forum 2017 in Berlin.
Confirmed TechPitchers
Bewater Funds
Venture capital management company - Provides the opportunity to invest in shares or other illiquid assets of a single unlisted company, in Spain or other OECD countries, through a Closed End Fund - Professional investors 
LendLeger
LendLedger unlocks data on informal and small business borrowers, making it viable for lenders to offer trillions in loans to these untapped segments.
NoviCap
Invoice finance facility – outstanding invoices are offered for sale to a pool of professional investors and funding is provided within one working day – investors and businesses
Traity
Online reputation fintech – Enables consumers to leverage their social media/sharing economy profiles to get better deals and insurance companies to asset risk – Insured businesses or individuals and insurance companies 
Twinco Capital
Global Supply Chain – Offers a global supply chain finance solution that covers the full production cycle - SMEs and corporates 
Basware
Financial supply chain solutions - Uses end-to-end source-to-pay solutions and services, with e-invoicing that helps streamline the procurement process
Inbonis
Credit Assessment – Provides SMEs with working capital loans, mainly short-term loans for owner-operated SMEs – MSMEs and financial institutions 
Ricult
Integrated digital platform for farmers – improves productivity and profitability by bridging the credit, information and access gaps – smallholder farmers in developing countries
MyTripleA
MytripleA– Crowdlending– P2P Funding platform – SMEs, entrepreneurs and investors 
INVYO
Market intelligence platform– SaaS company that uses machine learning and Natural Language Processing to help institutions identify new players and predict emerging trends. – Fintech and financial institutions