Member Portal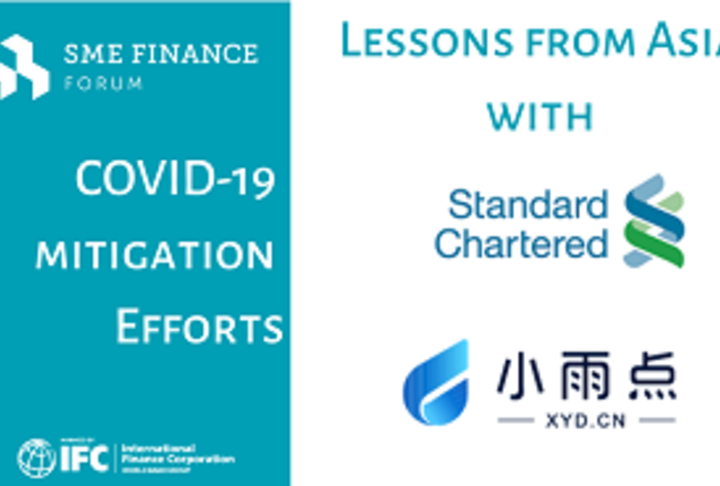 The coronavirus (COVID-19) pandemic is causing widespread concern and economic hardship for consumers, and SMEs across the globe. It is also causing understandable distress in institutions involved in financing SMEs. The SME Finance Forum has launched a series of weekly virtual roundtables to bring together senior executives from member institutions to share challenges and experiences with respect to crisis management and response. The roundtables will take up any and all aspects of crisis response, including issues of workforce/operations continuity, loan restructuring, navigating new government initiatives, finance and liquidity management, nonfinancial support to customers, and more.
The second virtual roundtable will be held on Thursday, April 2, 2020, at 8:00 a.m. EDT time. Join Rajeev Chalisgaonkar, Global Head, Business Banking at Standard Chartered Bank, and Henry K. Lam, Co-founder and current CEO of SimpleCredit Micro-Lending Co. Ltd (XYD.CN), who will discuss the lessons learned from China and other Asian countries, and how these institutions are mitigating COVID-19 effects. Rajeev will present relief measures, SME guarantee loans, and other actions taken across Asia through constant communication and best-practice sharing. Henry will share preparedness actions, how they are resuming business and a study case on Agri-finance during the pandemic. After the presentations, we will have Michael Makau, Deputy Director, Business Banking, at NCBA, and other members participating as discussants, who will share their experiences briefly, and start the conversation.

MAIN HIGHLIGHTS OF THE SESSION
Speakers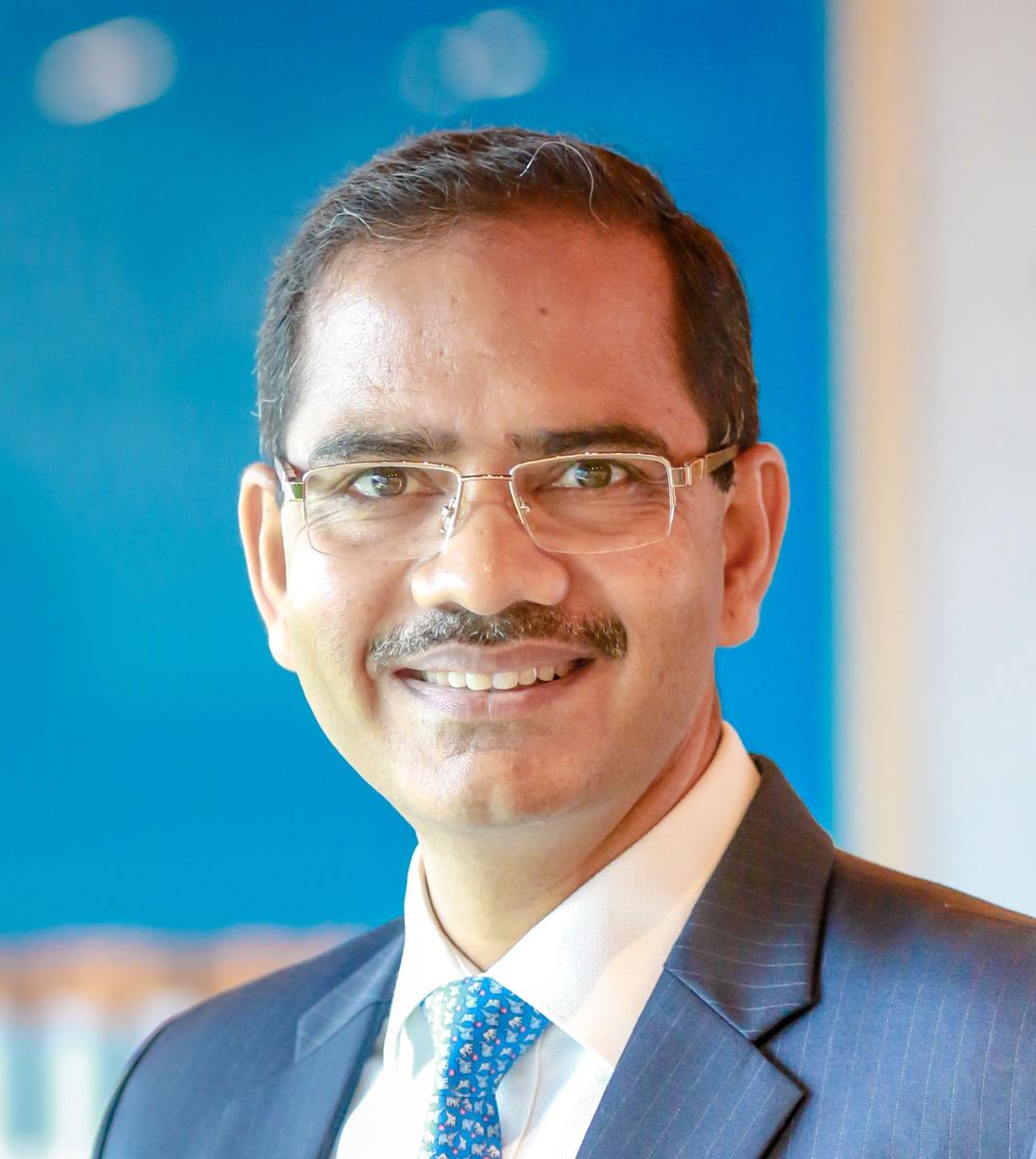 Rajeev Chalisgaonkar is the Global Head of Business Banking at Standard Chartered Bank. Rajeev has more than 23 years of experience in Corporate, Commercial and Retail Banking across diverse geographies including Europe, the Middle East, Africa, and India. Rajeev heads Business Banking for Standard Chartered Bank globally since April 2014. In his previous assignment, Rajeev was Head of Corporate Banking with Barclays Bank India and before that led the SME and Business Banking for Barclays Emerging Markets across 14 countries in Asia, Middle East and Africa. Prior to joining Barclays, Rajeev worked for Citibank and Export-Import Bank of India holding leadership positions in Central Europe and India. Rajeev completed his MBA at IIM Calcutta. His academic achievements also include a Bachelor of Engineering (Metallurgical Engineering) from Malaviya National Institute of Technology, India.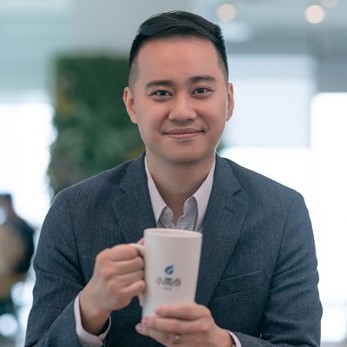 Henry K. Lam is the Co-founder and current CEO of SimpleCredit Micro-Lending Co. Ltd (XYD.CN). Built a team of over 270 highly educated and experienced talents worldwide. SimpleCredit was established in December 2015 and was granted an online microlending license in China in June 2016. Issued a healthy loan portfolio of >RMB 8 billion for ~1 million customers from NIL in 4 years. Submitted 112 patent applications in 4 years. SimpleCredit nationwide products include online personal loan, POS consumer financing, digital supply chain, and agriculture loan. Its SME lending integrates industrial-specific knowledge, technology, and finance into a complete solution that provides a unique and convenient customer experience. Formerly worked as Head of Risk and Marketing Analytics at Enova International (NYSE:ENVA). With advanced analytical skills acquired from his Ph.D. Physics background, Henry successfully executed in-depth marketing/credit/fraud analytics and designed risk policies for multiple products across 6 countries - US, UK, Canada, Australia, Brazil, and Mexico, with a total loan portfolio size of USD 13.1 billion in 2013. Appointed by executives to launch Enova's first China joint venture in 2014. Developed a pioneering online lending platform and risk models within 3 months. Built a local elite team from scratch, and ramped up from NIL to RMB 70 million in loans during the first year of business.

Discussants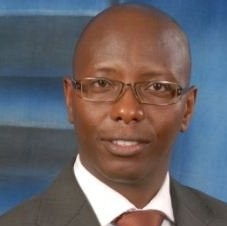 Michael Makau is the Deputy Director, Business Banking at NCBA. An expert in Vehicle & Asset Finance and Leasing, Mr. Michael Makau has worked with four different commercial banks in Kenya and has been instrumental in setting up the functions in two of the banks. An SME practitioner who has been working with SMEs to finance and improve their businesses, Mr. Makau has been instrumental in strategy and product development for the SME sector in the last three years. He has also been in the banking industry for the last 24 years and has worked in various areas namely; Business Development, Debt Recovery, Finance and Reconciliation. He is a personal leadership trainer, certified workplace coach and author of a personal development book titled "Capture your dream through Personal Visioning'. Mr. Makau holds a Bachelor's Degree in Economics and Mathematics and a Master's Degree in Leadership – Business Entrepreneurship.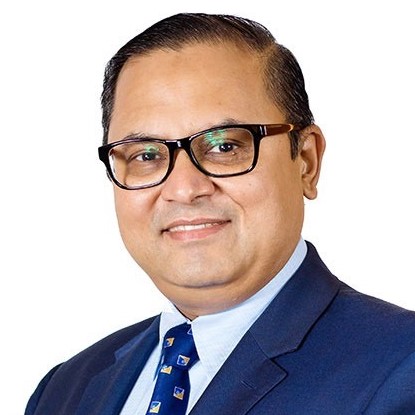 Syed Abdul Momen is the Head of SME Banking of BRAC Bank since 2017. Syed Abdul Momen joined BRAC Bank in August 2005. He has 13 years of multifaceted experience in the Banking Sector primarily concentrating on Technology, Operations and Business Functions. During the first 2 years in BRAC Bank, he restructured technology infrastructure and played a crucial role in the Core Banking Platform migration. In August 2007, Momen was posted in BRAC Afghanistan Bank as Chief Operating Officer (COO) on a 2-year secondment. During his tenure in Afghanistan, he looked after the bank's SME Business & expanded bank's network in three provinces. He has also contributed to the development of SME Banking Policies & Guidelines of Central Bank of Afghanistan. After his return from Afghanistan in 2009, he joined BRAC Bank's SME Division and ran a special collection project, which was the portfolio's prime concern. After successfully driving the countrywide collection initiative, he was appointed as the Head of Small Business in July 2010 and since then he is leading the industry's largest small business portfolio. His team was awarded Chairman's Excellence Award in 2012 for extraordinary business achievement. Mr. Momen started his career in ANZ Grindlays Bank in 1999 where he played an instrumental role in the migration of Core Banking Platform in the Middle East & South Asia region including Bangladesh, Jordan, Oman, Qatar, UAE, Bahrain, Nepal, Sri Lanka after the acquisition of Grindlays Bank's operation by Standard Chartered Bank. He was also instrumental in Standard Chartered Bank's IT service delivery & business process centralization Project. Mr. Momen is a Computer Communications Graduate from Middlesex University, the UK with distinction. During his 13 years of banking career, he attended numerous seminars, training, and workshops in and out of the country.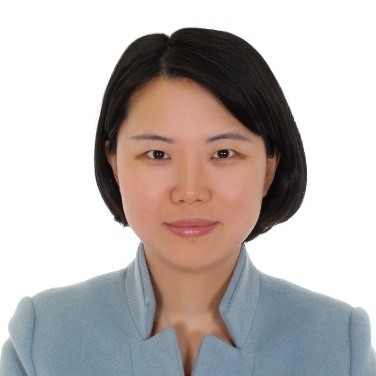 Fangfang Jiang is IFC FIG AS Asia DFS Co-head and FIG AS Country Anchor of China and Mongolia. She joined IFC in 2012 and led the China team to promote financial inclusion through collaboration with banks, NBFIs, Fintech, Association, and government. Her clients cover the systematic banks such as the Postal Savings Bank of China, which has over 500 million customers and 40,000 branches; Leading Fintech players like Ant Financial, the financial arm of Alibaba Group; and MFIs including KB, the Largest Microfinance Bank in Pakistan. Before joining IFC in 2012, she worked as the Head of MSE in Taizhou Commercial Bank, one of the leading SME banks in China with ROE over 30%. She led a team of 300 in 30 branches across 5 different provinces in China. Her responsibilities cover strategic planning, product development, risk management, portfolio management, and staff training. From 2005 to 2010, she worked in IPC, the leading microfinance consulting firm as a bank advisor and provided capacity building to over 10 FIs in China.
The webinar recording will be available soon for members only on the member portal here.
Weekly Member Update Summary on COVID-19 - March 30, 2020
Weekly Member Update Summary on COVID-19 - March 23, 2020