Blog
Digitalization for SMEs in Developing Countries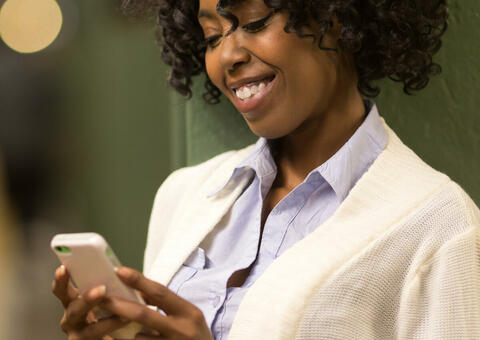 This blog is the summary of our Member Spotlight with AB Bank Zambia.
Digitalization has become the main trend for SME financial services since the COVID-19 pandemic started. Technology supports financial institutions to provide services that can be accessible to more people at the bottom of the pyramid. Not only in rich countries where digitalization has been playing a crucial role in banking, but also in developing countries, where digitalization has gradually come up and turn to be an important catalyst that promotes SMEs growth.
On August 11, 2021, as part of the Member Spotlight series, SME Finance Forum hosted this Member Spotlight with Thomas Engelhardt and Marcus Hannappel from Access Holding, Kayinja Mfuni, Muze Syachaba and Cosmin Olteanu from AB Banking Zambia, and Liliane M. Ndabaneze Chabuka from WidEnergy Africa Ltd. In this session, speakers shared their journey to become a customer-centric digital financial service provider dedicated to the needs of small-scale entrepreneurs and underserved client segments. They also discussed typical obstacles they encountered along the way and how to remove them. To understand the impact on customers, Liliane M. Ndabaneze Chabuka, a female entrepreneur was invited to speak about how working with AB Bank and the digital offerings have impacted her business, especially in times of the pandemic.
AB Bank Zambia, a member of AccessHolding Group, is committed to offering every micro, medium and small-scale business owner an opportunity to eliminate financial constraints and grow their business to contribute to sustainable economic growth and prosperity in Zambia. The Chief Business Officer at AB Bank Zambia, Muze Syachaba demonstrated that AB Bank supports businesses owned by women and ensures financial inclusion by encouraging and rewarding savings. The Bank is accessible anytime and everywhere in Zambia through its mobile wallet eTumba. This e-wallet works seamlessly thanks to the integration with mobile money operators and networks of more than 20 thousand agents. In recent years, AB Bank has developed from a traditional brick- and-mortar bank to a digital champion. The goal of this endeavor is to increase financial inclusion and customer outreach through alternative products and access channels, provide better customer experience and improve efficiency and speed of operations. Muze also presented AB Bank's savings busses, which travel across the country to promote digital services, savings and financial education in rural areas.
Marcus Hannappel, Fintech Manager at AccessHolding and eTumba Manager made a live demo of how eTumba operates on a phone, both via app and USSD. Understanding that digital services are the right channel to reach out to clients and avoid the health risks faced in crowded branches, AB Bank has developed a Chatbot to serve its customers on their favorite messaging apps. The number of registrations and transactions are constantly rising, showing the increasing need for mobile engagement in digital services.
Cosmin Olteanu, the Chief Executive Officer at AB Bank Zambia, as the host of this session, introduced AB Bank's client Liliane M. Ndabaneze Chabuka, CEO of WidEnergy, who spoke about her experience collaborating with AB Bank, especially during the pandemic period. Widenergy is a women-led company, registered in Zambia, and dedicated to the last mile distribution of clean, reliable, and affordable energy solutions. Since 2019, AB Bank has supported WidEnergy with funding, digital services, digital saving and financing, which allowed WidEnergy to expand its regional coverage and provide clients digital services like the mobile wallet eTumba. In the near future, AB Bank is going to collaborate with WidEnergy on an AfDB call for proposals for a women empowerment initiative for digital financial inclusion and green transition.
In the Q&A session which ended the Member Spotlight, Cosmin Olteanu, AB Bank's Chief Executive Officer shared AB Bank's experience of the crucial factors in launching mobile wallets:
Own the front-end: this is your "face to the customer" and as C-level you must own it - you should know every button and feature of your app or USSD menu;

Understand the back-end: for many "back-end" means software and databases. But generally, back-end means everything that happens away from the customer eye, ranging from the technological backbone to various integrations and business and financial reconciliation. As a C-level you are expected to have a reasonable high-level understanding of the wallet's components and processes;

Sell internally: to ensure the wallet's success, staff buy-in is crucial;

Use the ecosystem: don't try to compete with banks, MNOs and fintechs - rather use the platform of large banks and ecosystems;

Prepare for scale: what works for 20,000 customers might not work for 500,000 or 1 million - prepare for exponential growth from day
Kayinja Mfuni, the Chief Operations Officer of AB Bank highlighted their learnings from the client and organization point of view. From the client side, accessibility is critical, and people want to use simple products anytime, everywhere, on any devices. Physical presence is seen as complementary to digital outreach. From the organization side, digitalization has brought major changes to banking. Building on strong foundations and mindset, constructing comprehensive digital approaches have become very important. AB Bank will continue to promote financial inclusion of rural and underserved populations by offering instant onboarding on feature phone, promote a culture of savings through the launch of digital and frictionless savings pockets and savings goals, and offer digital MSME loans based on its extensive market expertise, understanding of clients' needs and the broad use of data.
Consequently, the needs for digitalization and technology services provided by financial institutions in developing countries have been rapidly increasing. MSMEs cooperated with banks to obtain more digital financial services that permit more accessibility for people both in urban and rural areas. Although in rural areas, such services are still not all-pervading, it is explicit that for financial institutions like AB Bank, financial inclusion through digitalization is a key approach to make progress.
Digital Financial Services