Videos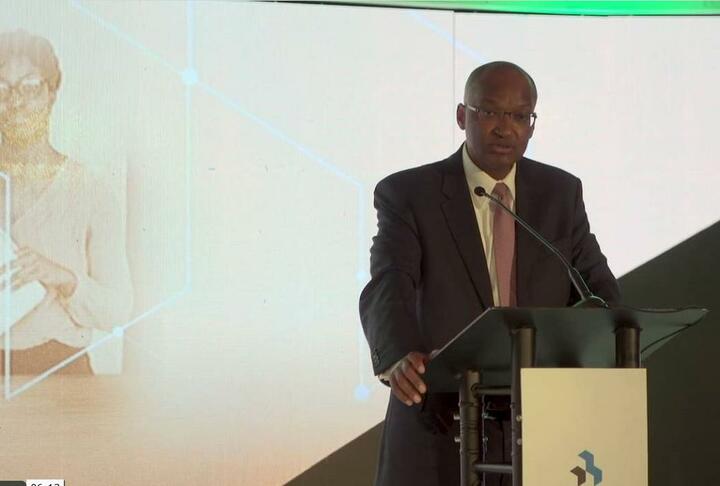 Highlights from the Speech of Dr. Patrick Njoroge to the Africa SME Finance Forum
In Kenya, SMEs are the mainstay of the economy and are expected to play a permanent role in realizing the Vision 2030, Kenya's evolvement group blueprint. Central Bank Governor Dr. Patrick Njoroge was the keynote speaker for the opening remarks at the Africa SME Finance Forum in Nairobi, which took place May 15-16. The event had 370 people from 170 institutions and 50 who participated in study tours, panel discussions, fireside chats, fintech pitches, exhibits and many other types of peer-to-peer learning at the SME Finance Forum's first Africa SME Finance Forum.
"In emerging economies, SMEs contribute about 45 percent of total employment and 33 percent of GDP, Njoroge said. "Truly, the world turns on SMEs."
Dr. Njoroge said that he believes there are three big constraints for SMEs in the region. One is a wider issue, which is that SMEs have a very high attrition rate. In Kenya, about 46 percent of SMEs close after one year of operation, with another 15 percent after two years.
The second is poor access to finance. Limited credit history as well as the lack of proper skills and knowledge of product financial statements impeding SMEs ability to pay. In addition, this affects SMEs ability to access markets as most information is made available for the large and well-established businesses only. A definitive solution requires a differentiation of SMEs and better tailored financial instruments. Dr. Njoroge said that technology is providing opportunities by gathering customer information that can add to the traditional sources of credit history.
Thirdly, Dr. Njoroge believes SMEs need to remain innovative. Lenders have recognized the importance of innovation, and some are developing a supportive ecosystem besides providing financial services.
"It is evident that SMEs are critical drivers in our economy. A supportive and enabling environment is needed for them to thrive," Dr. Njoroge said.