Our events
Members Only Webinar - The State of SME Banking in Africa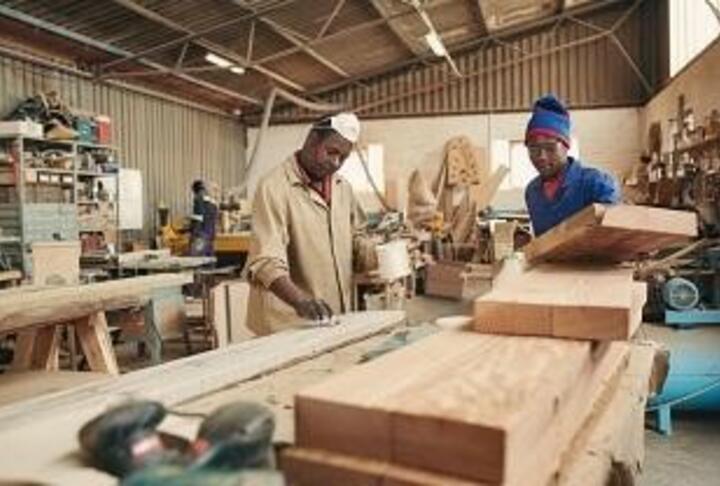 Join EIB and AccessHolding for a discussion of the main findings from an EIB report on Banking in Africa. The 2018 EIB study of banking sectors in Africa finds that in many African banking markets, the last two years saw a pause in financial deepening. However, a rising share of banking groups report improving market conditions and plan a structural expansion of their operations in Africa and a continued push for new technologies.
Although capitalization levels and profitability remain comfortable, non-performing loans have risen notably in some markets. In addition, high issuance of public debt is leading to a substantial crowding out of credit to the private sector.
Many needs still need to be structured into bankable investment opportunities and financial markets still have to be developed. Financial instruments that seem particularly promising include local currency lending and portfolio guarantees.
About the Speakers
Jean-Philippe Stijns is Senior Economist at the European Investment Bank (EIB), currently responsible for sovereign and banking sector risk rating in Central African countries, supporting the EIB's operations in the corresponding countries. He is the coordinator of and a contributor to the EIB's annual Study of Banking Sectors in sub-Saharan Africa. He also coordinates EIB's survey of African banking groups.
Robert Schofield is Head of Financial Sector Division, Global Partners Department at EIB. He heads EIB's Financial Sector Division covering Africa, Latin America/Caribbean and Asia/Pacific. He is responsible for EIB's relationships with local and international financial institutions, aiming particularly to support banks in modernizing their banking services in developing countries and in financing private enterprise.
Carmelo Cocuzza is currently Head of Unit in the Global Partners Department at the EIB's headquarters in Luxembourg where he covers blending and technical assistance programs in Africa, Caribbean the Pacific, Asia and Latin America. He has over 23 years of development finance experience acquired at the EIB and at the African Development Bank.
Bernd Zattler is Chief Executive Officer of AccessHolding. He also serves as a member and chairman of some of the holding's investees. AccessHolding operates a network of commercial banks and MFIs in developing and transition countries with a target group focus on micro, small, medium-sized enterprises.
Contact: Farah Siddique | fsiddique@ifc.org