Industry events
Singapore Fintech Festival 2021. Panel: SMEs Tapping into Green Finance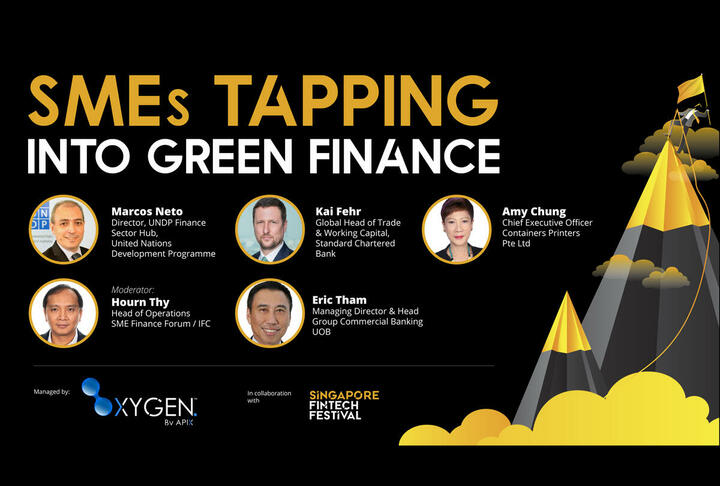 Organized by the Monetary Authority of Singapore, the Singapore FinTech Festival (SFF) is on its 6th edition. Last year's annual event brought together 60,000 participants from 160 countries – both virtually and in-person – for the development of financial services, public policy and technology.
The theme for SFF2021 is the impact of Web 3.0 on financial services. Over three days, it will bring together global knowledge sharing from leading academics, practitioners and thought leaders across 45 reimagined sessions covering designing, building and ensuring sustainable financial services for Web 3.0. This year it introduces online learning. While watching SFF, participants can earn a verifiable, digital, Web 3.0 Knowledge Certificate in Financial Services issued by The Asian Institute of Digital Finance, National University of Singapore (NUS).
Back again from 8–12 November, SFF x SWITCH will be a week-long festival for the global innovation community, featuring exciting innovation and technology activities.
SME Finance Forum at the SFF2021
Hourn Thy, Head of Operations of the SME Finance Forum, will moderate the panel: SMEs Tapping into Green Finance on November 11th at 10 AM SG Time. Learn more>
Learn more and register the event> https://www.fintechfestival.sg/
Sustainable Finance
Digital Financial Services