Blog
The First Business Clearing House can be Found…. in Peru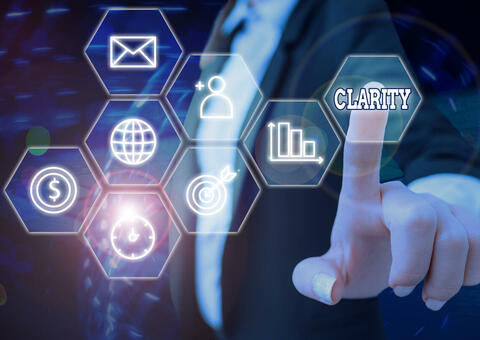 This blog is the summary of our Member Spotlight with Trefi.
In this member spotlight session, we gave the floor to Trefi, which helps financial institutions turn MSME finance into a sustainable and highly profitable business line, by providing the infrastructure for business clearing, amongst others. They took us through their journey creating the world's first ever, regulated Business Clearing House ("BCH") in Peru. We learned how business clearing opens many opportunities for new financial services to be built using its data and documentation, and how this new platform allows financiers to provide financing solutions to MSMEs at low costs, low risk and high capital efficiency (and returns). 
Business Clearing, an answer to the MSME Finance Gap
Lack of access to finance inhibits MSMEs from realizing their full potential. This is not news to anyone following this blog series…
Although many public and private initiatives contribute to narrowing of the gap, it is still large. Why aren't the collateral registries, credit bureaus or improvements to the supply chain financing enough? Because the root causes of the MSME Finance Gap can be found at the SME level: small businesses have a low rate of formalized trade relationships, manual and costly invoicing and payments processes, and insufficient access to reliable and affordable collection processes. And that results in (i) many MSME's remaining informal, and (ii) formal MSME's being virtually impossible to finance at a cost sustainable to the MSME.
Since payments clearing has transformed the way payments are made (easy, safe, fast, and low-cost) and Securities Clearing has enabled explosive growth in share trading, the concept of a business clearing house should be replicated around the world.
How does Business Clearing function?
Business clearing is an innovation in the infrastructure of financial markets, which makes doing business easier and expands access to finance. Particularly to MSMEs.
The BCH provides a foundation for automated financial services such as invoicing, accounting and audit, collection, credit information, insurance, working capital, and e.g., the matching services provided by finance marketplaces. The BCH allows companies to trade beyond their circle of trust, to ease the burden and cost of administration (formalization), and to get paid for quality work. At the same time, it allows financiers, insurers, and collection companies to close the MSME finance gap and reduce the risk of providing working capital to MSMEs.
The example of Peru
In Peru, the application of business clearing will yield several positive results:
It speeds up the time to settle and account for Business-to-Business invoices from 15 mins to 15 seconds
It reduces the time to get invoice finance from a week to minutes

It increases the predictive power of MSME risk assessment by a factor of two

It helps informal enterprises become part of the formal system, improve their access to affordable finance and hence facilitates growth.
The BCH solves a lot of problems in the MSME ecosystem. It enables real-time MSME financing and gives the entrepreneur a real-time view of its liquidity position.
Challenges
Trefi had to address many challenges along the way to deploying its unique platform:
Onboard SMEs onto the BCH Platform: Onboarding needs to be very easy (as e.g., Whatsapp) and it needs to engage local financial entities as partners.

Integrate all relevant information required in the system, which is now in companies and in different government databases

Prevent fraud once onboarding is completed: the BCH authenticates invoices, companies, company representatives, prevents modification of the data once entered and keeps the system open and transparent to all participants.
Time and patience: It took 10 years to build.

Coordinate with different regulatory bodies and get their support.
Replication
The BCH can be replicated in other jurisdiction with legislation to regulate (i) securities clearing, (ii) the use of electronic invoicing and electronic signatures, (iii) the creation of a regulated BCH, and (iv) the conversion of commercial invoices registered in a BCH into securities.
The final two components above are what makes Peru's legal framework in this regard the world's most advanced. The legislative reforms have facilitated the creation of the BCH as a regulated gateway to incremental financing based on commercial invoices. The local legislator's visionary approval of these statutes demonstrates their commitment to prioritizing the development of a digital financial infrastructure, driving financial inclusion, accelerating formalization and closing the Gap.
Digital Financial Services