Blog
Why is Data So Crucial for Fintechs to Reach Out to More Underbanked People?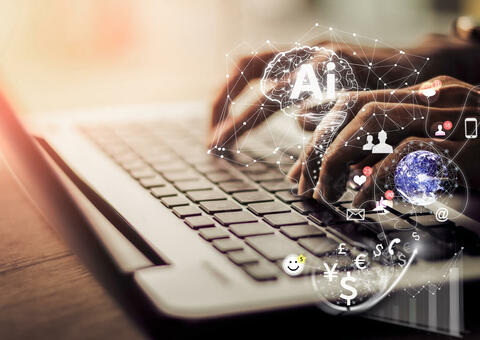 This is a summary of the third session of the
SME Finance Virtual Marketplace – Fintechs
. With the purpose of adding value to its membership offering, the SME Finance Forum developed the "
SME Finance Virtual Marketplace
" to provide members with a match-making platform to foster partnership and collaboration among financial institutions, investors, development finance institutions, and Fintechs.
Bill Briggs, the political Deputy Associate Administrator for the Office of Capital Access of 
U.S. Small Business Administration
, once commented during
our previous roundtable
, "Fintech companies advanced the digitization and the financial technology of the whole financial services ecosystem, especially during the COVID-19, when all things had to be done remotely." Using more digital services might be a silver lining during the pandemic, but how have Fintech companies leveraged data and technology to catch the trend? Maria Messina (
Dakko
), Catalin Dediu (
Fintech OS
), Chris Hale (
Kountable
), Debbie Watkins (
Lucy
), Kevin Wallace (
Nanopay Corporation
), and Rosie Davitt (
Arctic Intelligence
) joined this session to showcase their initiatives.
Dakko
 is a one-stop platform dedicated to improving access to Health & Financial well-being services for employees and their families in emerging markets. Last year, DAKKO launched a marketplace, 
Dakko Wellbeing
, to empower people to make informed decisions and have the financial freedom to make choices. Maria Messina, the CEO & Cofounder of Dakko, mentioned that accessibility to health and financial services is one of the main financial concerns for most people in emerging markets. 
How does data assist Dakko in reaching out to more underserved target customers? Dakko creates three different personas, The Unprepared, The Prepared, and The Proactive, provides them with unique services separately, and transforms The Unprepared to The Prepared, and then The Proactive. By designing a B2B2C model, Dakko aims to establish a strong customer engagement via HR and payroll services, which will give the Dakko access to rich data sets and information relating to the users. Those digital phases will, in turn, allow Dakko to enable its live events, the recommendation engine, and educational functions.  
Fintech OS
provides solutions to help banks and other financial institutions quickly launch digital services and products that are customer-centric and data-driven. Catalin Dediu, FintechOS VP of Product Management, indicated that the company focuses on providing the technology stack including digital interaction layers for customer journeys, core banking & insurance systems and Single Customer Views for Banking, Financial Services and Insurance (BFSI). To ensure banks and their technology partners can self-serve, the company offers access to its technology through a low-code platform. 
Lighthouse
, the company's customer centric banking platform offers Customer journeys, Lean banking core, Internet Banking, and Customer 360 to bring personalized experiences to users and reduce costs through end-to-end digitization. 
How to ensure clients have their customer journey in weeks? FintechOS provides their clients with "digital-on-top" architecture, allowing financial institutions to integrate their siloed data and legacy systems with external applications and prebuilt customer journey templates. The result is that their clients can customize their customer journeys in an easy and streamlined way, without overhauling existing systems.
Why does data matter? Catalin emphasized that by using API and cash projection after clients' onboarding process, SME banks can predict when their customers would need a loan, and help them manage their business.
When working with small business owners,
Kountable, Inc.
found that most of them do their businesses offline. Thus, to help SMEs work more effectively, Kountable has built a secure, cloud-based technology platform where global organizations, governments, and corporations can engage the expertise and execution capability of qualified local small businesses as part of their supply chains. To enable this networking platform to serve the SMEs, Kountable helps them buy products from global brands and services like logistics and freight forwarding. Projects help them sell to large global brands and governments, which contribute to tackling the financial and executive challenges that SMEs have faced. Additionally, by integrating SMEs' finance, operations, and portfolio data, Kountable turns unstructured data into structured data, which helps the platform aggregate SMEs' business behaviors.
What can SMEs and payors acquire from Kountable's digital platform? Payors can obtain a curated digital network to manage and expand their relationships with suppliers, as well as a report showing that those payors are effectively engaging SME communities. In the meantime, SMEs can connect with the most important customers in the market through capital and governance offered by Kountable's platform.
How does Kountable track whether SMEs are delivering on projects that match UN Sustainable Development Goals? Payors can map global spending down to the postal code in real-time to measure impact on communities by leveraging Kountable's operations, investment, and treasury capabilities. If the payors match the spending to a sustainability framework, like UN SDG, they can track every project since inception.
Lucy
is an integrated financial and business building services app designed to help entrepreneurial women grow, thrive, and shine. The company focuses on supporting ordinary yet extraordinary women everywhere to become unstoppable. Debbie Watkins, the CEO and co-founder of Lucy, indicated that small business registrations have been increasing by up to 40% since the breakout of the COVID-19. And women entrepreneurs, globally, have been shown to generate higher revenues; create more jobs; and use their profits more wisely. However, their needs are rarely understood by mainstream financial institutions and as a result around 70% of women entrepreneurs are financially underserved. This is what Lucy has been created to solve.
What does Lucy create to empower women entrepreneurs to succeed? Lucy has developed a technology platform that enables them to be a front-end relationship manager through a single unifying brand and an interface for a range of financial services providers. Debbie Watkins commented that this service is a win-win-win process because Lucy partners with multiple banks and mobile money providers, and these financial institutions gain the consolidated balances of a new market segment. Meanwhile, more women entrepreneurs access finance and business-building tools, and benefit from the Lucy community.
Nanopay
is a financial technology company that empowers banks, Fintechs, and businesses to scale by offering innovative digital banking payment and liquidity management solutions. Nanopay is currently providing two core products: Connect and Liquid. Specifically,
Connect
can be delivered via customer API, white-label, and a hybrid of both solutions. By embedding user-friendly onboarding, domestic and cross-border payments, built-in notifications, and a tracking system, Connect provides clients with a back-office portal that allows them to offer customer support.
Liquid
is a virtual account management and liquidity management product. By creating an unlimited number of virtual accounts and linking them to one physical bank account, users can separate accounts like receivables and payables and organize them in a hierarchical tree. Additionally, users can issue virtual or physical cards for each of these accounts, which helps users efficiently manage their expenses.
How does Nanopay develop a personalized platform for its users? Their platform allows users to take a prebuilt modular approach to integrate solutions. Users can first choose adaptable front ends to meet their needs. As their users constantly grow their businesses, additional capabilities can be added to the modules. By combining the characteristics of blockchain and traditional databases, Nanopay's centralized ledger makes the platform faster, cheaper, and more scalable.
Arctic Intelligence
is a global Regulatory Technology company that aims to transform financial crime risk assessments, replace spreadsheets with real-time reporting, and enable more frequent reviews in response to global regulator expectations and financial crime threats. While technology has been introduced to help regulated firms protect their business and their customers from financial crime, it's often been in a solo way to address one area of risk at a time. There are also many challenges when undertaking a firm-wide risk assessment and deciding what the framework and content should cover, how to reflect the organization structure to include subsidies and multiple teams in multiple locations, and what methods should be used to collect and report all information. Additionally, the whole process is usually time-consuming.
How does Arctic Intelligence use data and its technology to overcome these challenges? Arctic Intelligence technology centralizes and simplifies the risk assessment process and helps firms to assess and document the overall financial crime risk and operational controls as a whole. By utilizing an automatic model and smart workflows, Arctic Intelligence's platform centrally stores all assessment data, supporting documents, and evidence and then produces the assessment report without the need to carry out any additional work or drafting offline.
More detailed information on these Fintech companies' products can be found on our
SME Finance Virtual Marketplace
, where more than 90 Fintech companies have listed their offerings. SME Finance Forum encourages members to explore different investment products, advisory services, and technology solutions and reach out directly to the representatives. Unlike most SaaS platforms with only one offeror providing services, this digital marketplace works as a NaaS ("networking" as a service), where we facilitate the interaction between a network of multiple financial institutions and contribute collectively to the prosperity of SMEs.