News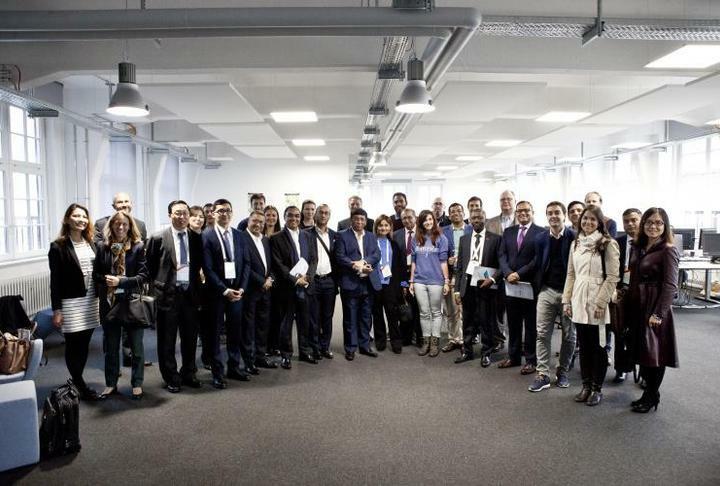 Global SME Finance Forum 2018 - Meet Our Study Visit Hosts
Join the Global SME Finance Forum 2018 on November 5 to access study visits to financial institutions and fintechs that have best in class, innovative ways of serving SMEs clients.
The conference will showcase unique perspectives of industry leaders, rich experiences of successful practitioners, and the impactful financial innovations that contribute to improved access to financing for many micro, small and medium sized enterprises from around the world. Under the theme "Reaching the Informal: the Role of Finance in Improving the Growth and Productivity of SMEs", the forum will explore how innovation in technology, regulation and partnerships can help overcome various informality problems, and open up a far larger market for profitable, sustainable, responsible financial services.
Study Visit Hosts
BBVA's Innovation Center in Madrid is a hub of startups, entrepreneurs and investors who create opportunities for innovation related to fintech.
Ciudad BBVA is the corporate headquarters for the company in Madrid. The architectural and sustainability landmark is reflective of the financial group's global digital transformation strategy.
Trust-u provides business loans to SMEs. In June 2018, BBVA began managing Trust-u client loans.
Twinco Capital is the first company to offer a global supply chain finance solution that covers the full production cycle - from purchase order to final payment.
Inbonis helps financiers and corporates improve their micro and small enterprise business with efficient and accurate SME risk assessment solutions.
Bewater Funds provides the opportunity to invest in shares or other illiquid assets of a single unlisted company, in Spain or other OECD countries, through a Closed End Fund (CEF).

Traity has partnered with some of the largest insurance companies in the world to launch Trustbond. Trustbond helps people replace the rental deposit with trust.

Priority access will be given to SME Finance Forum members who can attend for free (on a first come first serve basis). Non-members of the SME Finance Forum will have to pay a fee to attend the study tour. Register by July 15 to receive a discount.