Our events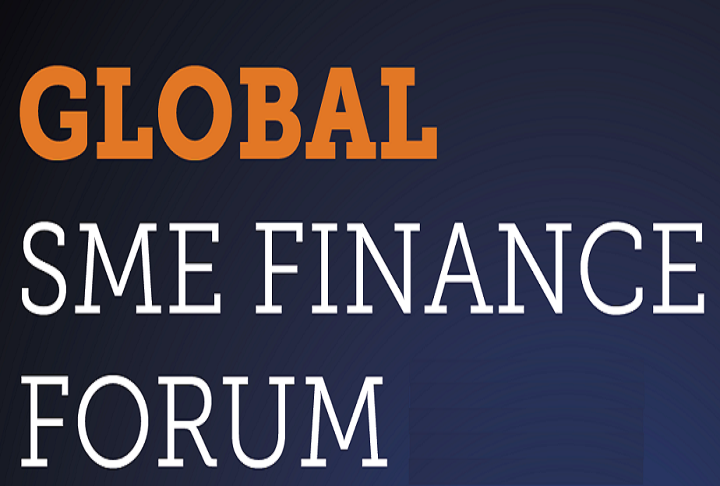 The Global SME Finance Forum is the annual flagship event of the SME Finance Forum, where senior executives from hundreds of banks, NBFI, development finance institutions, and fintech companies participate from around the world. The three-day conference usually features study visits to fintechs and financial institutions in the hosting city, annual members meeting, fintech pitches, Global SME Finance Award ceremony, SME Finance Marketplace, sessions, and a variety of panel discussions, fireside chats and keynote addresses by worldclass industry experts.
For the last eight years, the Global SME Finance Forum Conference has been promoting opportunities to help SMES grow around the globe and access much need finance. The event has been filled with networking opportunities from keynotes to dinner and marketplace. You would have the opportunity to meet new people and make new connections that can lead to partnerships. You would have discovered the latest fintech innovations and good practice in SME banking and non-financial services from local institutions.
The Global SME Finance Forum is the largest, most high-level, technically in-depth meeting on SME financing that occurs anywhere in the world each year. The winners of the Global SME Finance Awards - that recognize outstanding achievements of financial institutions and fintech companies in delivering innovative products and services to their SME clients - are announced during the event!
The action-packed in-person event usually includes interactive sessions, study visits to high-performing institutions, a B2B marketplace, fintech expos, and ample networking opportunities. Our virtual conference emulates the same in-person experience, by offering one-on-one networking, a virtual marketplace, exhibition booths, breakout sessions, fireside chats, and live panel discussions, as well as the recognition of the Global SME Finance Awards winners.
Our last Global SME Finance Forum conference was conducted virtually on
October 18-21, 2021
with the participation of more than
2600
registered attendees from more than
1000
institutions and
150
countries. The Global SME Finance Forum
2022
will be held in the last quarter of the year, on
September 19-21
. The venue and format of the conference will be announced soon.
Read more about each conference below:
2022 - September 19-21 - Phnom Penh, Cambodia - Harnessing Digitalization for Sustainable and Inclusive SME Finance
2021 - Virtual Edition - Greening SME Finance
2020 - Virtual Edition - SME Finance Outlook 2030
2019 - Amsterdam - The Convergence of the Real and Financial Sectors in SME Finance
2018 - Madrid -
Reaching the Informal: the Role of Finance in Improving the Growth and Productivity of SMEs
2018 - Regional (Kenya) - Harnessing Innovation
2017 - Berlin - Digitization of SME Finance
2016 - China - Emerging Trends that Impact Small Business Finance
2015 - Turkey - Partnerships and Innovation for SME Finance