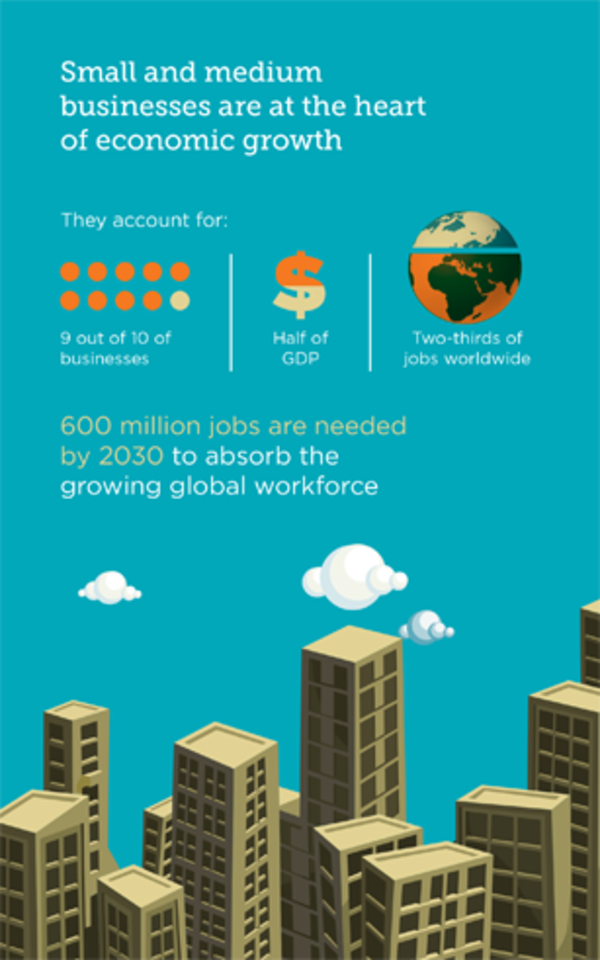 The SME Finance Forum operates a global membership network that brings together financial institutions, fintech companies, and development finance institutions to share knowledge, spur innovation and promote the growth of SMEs.
Members share a common commitment to advancing finance so that small and medium enterprises can flourish and grow.
Join us and become part of a global forum of 240+ member institutions operating in 190 countries dedicated to accelerating SME finance.
Member Services
Discounted admission to selected industry partner's event (Finovate, Lendit, Money 2020…)
Link to global policy-making networks (G20, AFI, OECD, World Economic Forum, APEC/ABAC)
Customized on demand matchmaking and contact brokering

Once completed, please send the SME Finance Forum membership form to Marcus Chenevix-Trench at mchenevixtrench@ifc.org.
Members and Partners by Organization Type
Members and Partners by Region