Our events
2023 SME Finance Forum in-person Members' Meeting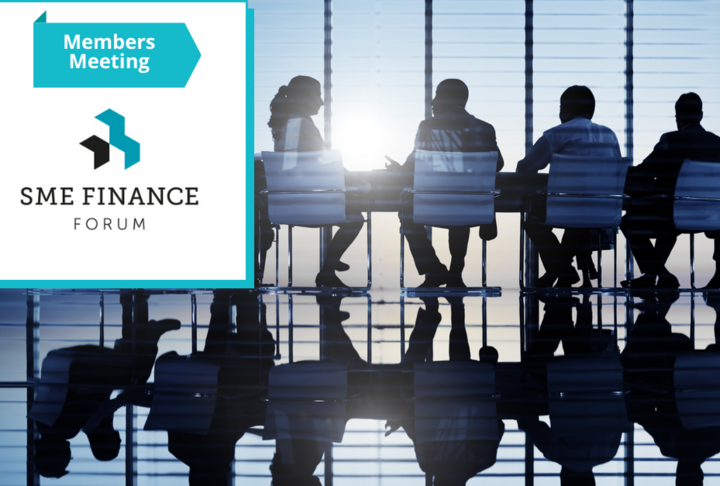 MEETING MINUTES and VIDEO RECORDING are available below. Please sign in the Member Portal to get access.
--------------------------
The second 2023 Members Meeting of the SME Finance Forum will take place in person in Mumbai, during the Global SME Finance Forum 2023.
The meeting will happen on September 12th from 9AM to 12PM local time in the Grand Hyatt Mumbai Hotel & Residences.
The room assigned to the meeting is the Main ballroom.
Members joining us in Mumbai, should RSVP to attend that session on the event website. Those joining virtually will be provided a WEBEX link.
--------------------------
Join this exclusive and interactive session to meet members, hear their success stories, provide your input on our 2024 services, and get to know our new CEO, Qamar Saleem.
AGENDA OUTLINE
Opening remarks by Matthew Gamser and introduction of incoming CEO Qamar Saleem.
Inspiring Member Stories

Overview of 2023's Member services and 2023 survey results.
Breakout sessions on Sustainable Finance, Inclusive Finance, Supply Chain Finance, AgriFinance, Digital Transformation, and Data risk and Regulation.
->> Share your insights through interactive polls and guide the Forum's 2024 offerings.