Industry Event: Speaking Role
2nd Annual MENA Supply Chain Finance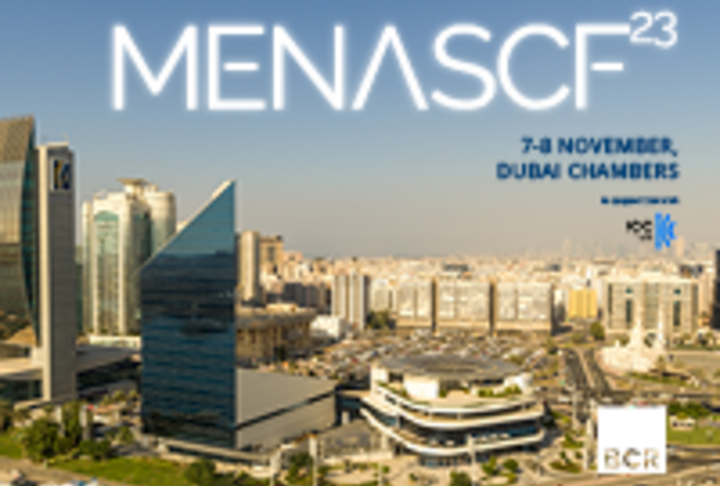 We are delighted to partner with BCR Publishing for its 2nd Annual MENA Supply Chain Finance (MENASCF23) conference held in cooperation with ICC UAE.
MENASCF23 will open its doors on 7- 8 November for a two-day event, which will bring together leading industry experts from around the region and beyond, service providers and regulators, to uncover the industry's top opportunities and challenges. Topics will mirror the key focus areas of BCR's supply chain finance events: Market Analysis and Future Development, Risk Management, Fintech, ESG, Digitisation and Regulation.
The program is coming out soon - meanwhile you can register for an Early Bird discount here.
-------------

About BCR
BCR Publishing is the world's leading knowledge provider in receivables finance. We create and deliver news, expert articles, in depth market intelligence data and events covering factoring and invoice discounting, supply chain finance, working capital management, and trade receivables securitisation.

BCR is an SME Finance Forum Industry Partner.
Discount access for SME Finance Members
Members of the SME Finance Forum get a discount access to that event. The discount code is available on the Member Portal.
Supply & Value Chain Finance