Videos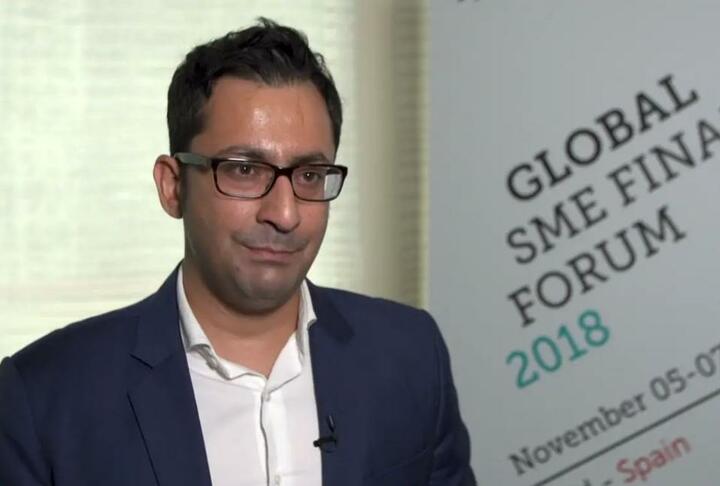 Ankur Mehrotra, Managing Director of Grab Talks Expansion During the SME Finance Forum 2018
During the Global SME Finance Forum 2018, Ankur Mehrotra, Managing Director of Grab details their expansion from a ride-hailing app to the largest offline-to-online (O2O) platform in South East Asia.
'We have taken the Grab financial umbrella from E-Wallet - to cater to those without a bank account - to other forms of financial services such as lending and insurance. We started lending to our drivers because we have very good data on their ability to pay and therefore the price of that credit risk is lower for us than it would be for a high street bank'.
Grab is now looking into expending its financial services into merchants such as the restaurants which are part of Grab food and 'mom and pop' shops and more broadly MSMEs in the region.
"Financial inclusion should be and can be tailor-made," said Mehrotra. "That's where data, and technology come in. All of the information provides us with insight, which we use to make their [SMEs] lives easier."
Grab has created eight million microentrepreneurs since its inception and "We have made a commitment to take that to 100 million," said Mehrotra.
More than 600 attendees represented 208 institutions and 80 countries at the Forum. See event highlights, testimonials, other expert interviews, 13 TechPitches, session presentations and a recap of the Study Tour to 12 innovative financial institutions on the event website: https://globalsmefinanceforum.org/2018/