Blog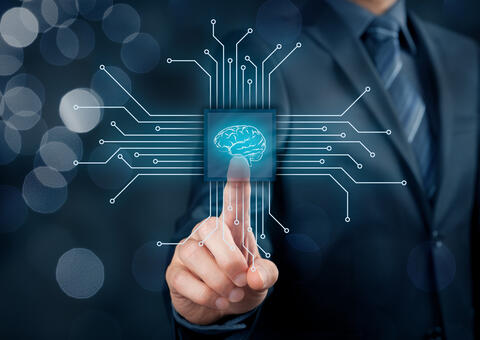 Choosing the Right AI Underwriting System – 4 Steps to Success
As SME lenders, we face the challenge of satisfying simultaneous objectives—shareholder return, borrower empowerment, economic development and financial inclusion—all within regulatory compliance. Even the most capable underwriters struggle to do all of these well, especially all at the same time.
The top Fintech/AI underwriting systems consistently outperform manual processes, achieving higher performance at greater scale with higher reliability, inclusion and compliance; but how do you find the right system for you? How do you find a system you can trust?
I've been building AI driven decision systems for leading global lenders for almost 30 years. The perfect system is unique for each institution, but the following guide holds true for all.
Think Systematically
People and computers solve problems in different ways, and systems need to be designed accordingly. For example, a great digital loan app designed for human underwriters will typically do a poor job of supporting AI decision systems. At each stage in the process—from application, data collection, decision and pricing, all the way to disbursement—system designers need to know when the system will rely on people, AI, or both. The highest performing solutions are cohesive systems, not an assembly of disparate parts.
Different Thinking Needs Different Data
The best data to support human decisions is different than the best data to support AI decisions. People prefer to think about just a few things at a time, so the best decision makers tend to simplify the process while preserving accuracy. AI, however, doesn't struggle with complexity or detail. AI decisions actually improve as data complexity, granularity and diversity increase. Rather than thinking "how do I make the best decision with only mobile data or a credit report or financials", the best AI systems adapt and optimize the decision process based on all the information available for each individual decision.
Pick Smart AI, Not Dumb AI
It's easy to see that rocket scientists and bricklayers think on different levels. The same is true for AI—some are brilliant, some aren't. Great AI systems are more than smart, though. They're also:
Transparent about how they make decisions
Explicit about the confidence of each decision
Humble when a decision is beyond their expertise
Comprehensive rather than narrow problem solvers
Expert Systems Only Come From Expert Authors
It's obvious that software and mathematical modeling expertise are important, but it's equally critical that AI architects have deep understanding of underwriting, loan management and banking.
Brilliant, reliable AI, requires category expertise regarding the decision being made. It's impossible to teach an AI system how to make the most of each lending opportunity if you don't have experience creating lending opportunities. It's vital that designers have expertise in the following areas:
Lending & Economic Development


Risk, Pricing, Profitability and Capital Management
Regulation, Compliance and Governance
Economic Development, Poverty Abatement, Inclusion and Fairness
Modeling, Analytics and AI Systems


Behavioral and Financial Modeling
Econometrics, Statistics and Data Valuation
Artificial Intelligence & Machine Learning
Software Development


Data Interfaces and Warehousing
Agile Development because each situation is unique
Statistical & Modeling Systems Integration
When I built my first intelligent lending systems in the 1980s, it was difficult to imagine making an AI system affordable for community size lenders. In 2007, we delivered our first AI lending system to a community lender and they are still using our systems today. Advances in technology make it possible to teach intelligent modeling systems how to build intelligent lending solution that empower global, national and community lenders. Within the next five years, most lending around the world will utilize AI driven decision processes. Some AI systems will be much smarter than others. Choose wisely.
---
Have questions for Patrick? He is available to answer questions from SME Finance Forum Members via our Members App.
Patrick and Verde International will be speaking on SME Credit Risk Management and Collection Strategies at the Global SME Finance Forum 2017.