Blog
DIGITAL ECOSYSTEMS AND THE FUTURE OF SME FINANCING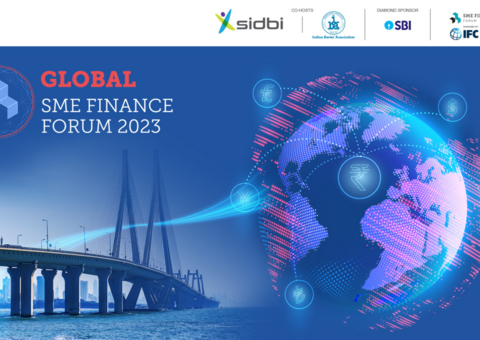 For some time, the SME Finance Forum has demonstrated how state-of-the-art SME financing must go beyond credit and use digital technology to enhance customer experience. It's becoming evident that today's SMEs expect even more—they expect that their access to finance, markets and management support/skills building can all come in one space, in a single environment.

Whether we call this an ecosystem, as is more common in the West, or a metaverse, which seems increasingly common in the East, it's where SME financing is headed. Both industry and governments realize they must offer these spaces to unlock the potential of their SMEs to support economic growth, job creation and improved provision of essential goods and services.

At the same time, special attention must be given so that new digital ecosystems don't perpetuate existing inequities broadening gaps in SME access to finance due to gender, ethnicity, location, etc. More consideration is needed on how the Internet of Things and digital ecosystems can help SMEs tackle sustainability issues, as SMEs collectively account for significant emissions and other ESG risks globally.

The Global SME Finance Forum 12-14 September in Mumbai will explore the many dimensions of digital ecosystems. The meeting will bring the leading global builders together in one place to compare experiences and discuss best practices and next steps.
This year, over 500 senior bankers, tech leaders, policymakers and more, from over 70 countries, are expected to attend. Speakers already confirmed include Nandan Nilekani, cofounder of Infosys and creator of the Aadhar digital ID, Sandy Kemper, founder and Chairman of C2FO (the world's largest SME working capital provider) and Chairs/CEOs/MDs from State Bank of India, Small Industries Development Bank of India, Union Bank of the Philippines, Ukrgasbank, Accion International, Standard Chartered, Mastercard, Visa, ICICI and more. 

The meeting will include inspiring keynote speakers, panels, debates, technology demonstrations, exhibits, the presenting of the Global SME Finance Awards and study visits to local innovators.

Registration for the event and further information is available here. Early bird discounts are available until 25August.

Don't miss this unparalleled opportunity to learn from peers, link to new business opportunities and lead in high-level policy discussions. This will also be the perfect opportunity to meet Qamar Saleem, appointed to take over from Matt Gamser to lead the SME Finance Forum, as Matt Gamser retires.
Non Financial Services
Sustainable Finance
Digital Financial Services
Fintech