News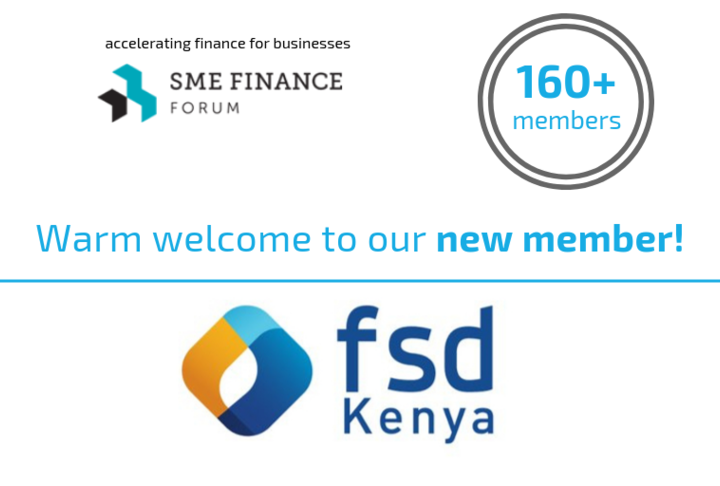 FSD Kenya Joins 160 Other Financial Institutions to Promote SME Finance
Washington, D.C., November 1st, 2019 – FSD Kenya became the newest member of the SME Finance Forum, a global membership network that brings together financial institutions, technology companies, and development finance institutions to share knowledge, spur innovation, and promote the growth of SMEs.
"200 million businesses worldwide need financing to invest, grow and create new jobs. We are proud to have FSD Kenya join our network of more than 150 members who work to expand access to finance for small and medium businesses," said Matthew Gamser, CEO of the Forum.
Established in 2005, FSD Kenya has over the years evolved into a leading development finance institution and thought leader, working with Kenyan financial sector actors to facilitate financial solutions that address the real world needs of low income households and small businesses. FSD Kenya's work ranges from direct investment in market innovations to research and policy analysis. The organization's long term goal is to generate sustainable improvements in the livelihoods of lower-income households through reduced vulnerability to shocks, increased incomes and better employment opportunities.
"There is a synergetic relationship between the work that FSD Kenya does and the goals of the SME Finance Forum. We are excited to become members of the Forum to continue and share our learning of SME financing and network with other DFIs in member working groups," said Tamara Cook, CEO of FSD Kenya.
To see all SME Finance Forum members, please visit: https://www.smefinanceforum.org/members/member-list
About SME Finance Forum
The SME Finance Forum was established by the G20 Global Partnership for Financial Inclusion (GPFI) in 2012 as a knowledge center for data, research and best practice in promoting SME finance. As an implementing partner for the GPFI, the International Finance Corporation (IFC) was tasked with managing the initiative. In 2015, the SME Finance Forum partnered with CapitalPlus Exchange to expand and upgrade the former Small Business Banking Network.
About FSD Kenya
FSD Kenya is a not-for-profit trust fund funded by the Bill & Melinda Gates Foundation, SIDA (Swedish International Development Cooperation Agency) and DFID (Department for International Development - UK), operating to make the financial market in Kenya work for low income households and small businesses. Since inception in 2005, FSD Kenya has worked with formal and informal financial institutions on SME finance as part of its inclusive finance program. FSD Kenya's assets are primarily donor disbursements.
Media Contact
Carina Carrasco
Philip Emase