News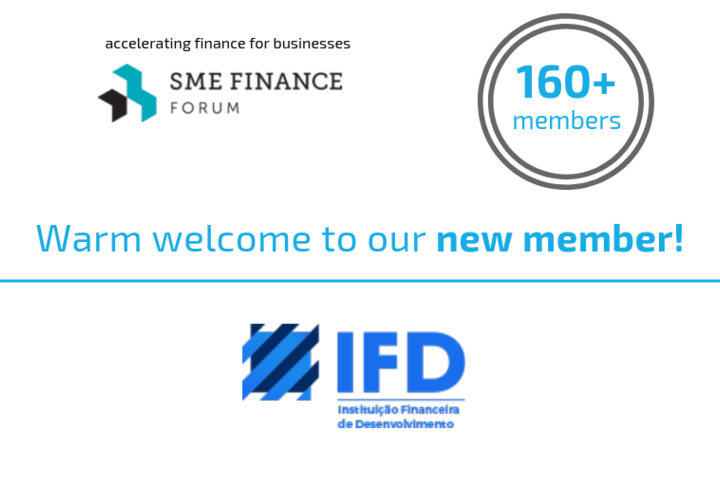 IFD became the newest member of the SME Finance Forum
Washington, D.C., November 6th, 2019 – IFD became the newest member of the SME Finance Forum, a global membership network that brings together financial institutions, technology companies, and development finance institutions to share knowledge, spur innovation, and promote the growth of SMEs.
"200 million businesses worldwide need financing to invest, grow and create new jobs. We are proud to have IFD join our network of more than 150 members who work to expand access to finance for small and medium businesses," said Matthew Gamser, CEO of the Forum.
IFD is the Portuguese Development Institution, a wholesale financial company established in 2015 to address market failures in access to finance by Portuguese companies, in particular SMEs and Midcaps. IFD places emphasis on equity and debt, and guarantees financial instruments, financed by European Structural and Investment Funds, by Government funds or by IFD itself, to promote better financing conditions to viable Portuguese companies.
"IFD's mission is to spur economic development, the creation of wealth, and employment by addressing market failures that preclude Portuguese SMEs' access to finance. We work alongside national banks and other private partners to design and operationalize financing solutions. Being a part of the SME Finance Forum will allow us to connect with international partners, learn about their strategies, then adapt and employ them for the benefit of our own clients," said Henrique Cruz, CEO of IFD.
To see all SME Finance Forum members, please visit: https://www.smefinanceforum.org/members/member-list
About SME Finance Forum
The SME Finance Forum was established by the G20 Global Partnership for Financial Inclusion (GPFI) in 2012 as a knowledge center for data, research and best practice in promoting SME finance. As an implementing partner for the GPFI, the International Finance Corporation (IFC) was tasked with managing the initiative.
About IFD
Instituição Financeira de Desenvolvimento (IFD) is a public financial company, registered at Banco de Portugal. Its purpose is to conduct operations to remedy market failures in the financing of SMEs through the management of investment funds, other autonomous assets or similar instruments supported by public funds.
Media Contact
Carina Carrasco
ccarrasco@worldbank.org