News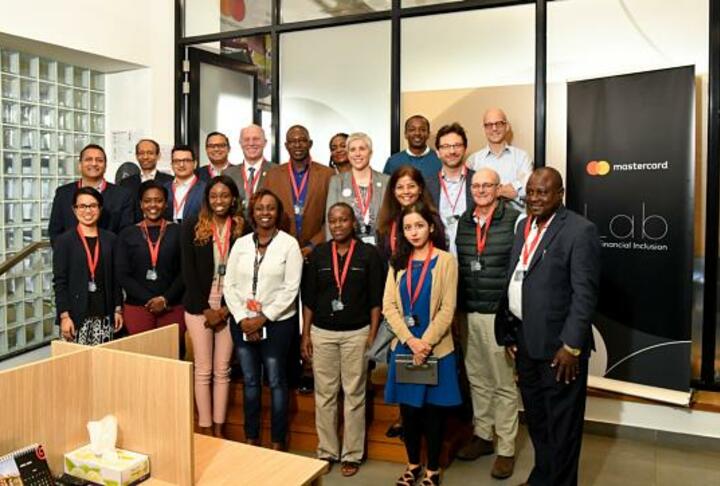 Mastercard Labs for Financial Inclusion Hosts Study Tour at Africa SME Finance Forum
The Africa SME Finance Forum 2018 provided more than 140 participants access to seven study visits to financial institutions and fintechs that have best in class, innovative ways of serving SMEs clients. The study tour took place in Nairobi, Kenya on May 14.
One of the visits was to the Mastercard Labs for Financial Inclusion, which is one of eight labs globally focused on research and development. The Lab is a partnership between Mastercard and the Bill & Melinda Gates Foundation with a mission to reach the underserved and underbanked in East Africa. The Lab seeks to create ground-breaking solutions that will impact more than 100 million people by helping them access financial services and therefore manage risk better and lead empowered lives.
The visit's program was very dense and interesting. Participants started with an overview of the Labs by Mike Elliot SVP, followed by an explanation of the Labs approach to innovation by Denis Gikunda, Director Innovation Management. Then there was a demo of a micro retail solution called 'Kionect' (Mobile Ordering and Payments Solution Enables Kiosk Owners to Access Micro-loans) followed by a demo of Masterpass QR code (Consumers can make cashless payments from their smartphones by simply scanning a Masterpass QR code at any Masterpass QR-accepting merchant location).
The tour also included visits to Commercial Bank of Africa, Equity Bank Kenya Limited, Kountable, Uber Technologies and Tala.