Our events
Open Webinar - India Stack 2.0 - Revolutionizing Credit and Market Access for 60 million MSMEs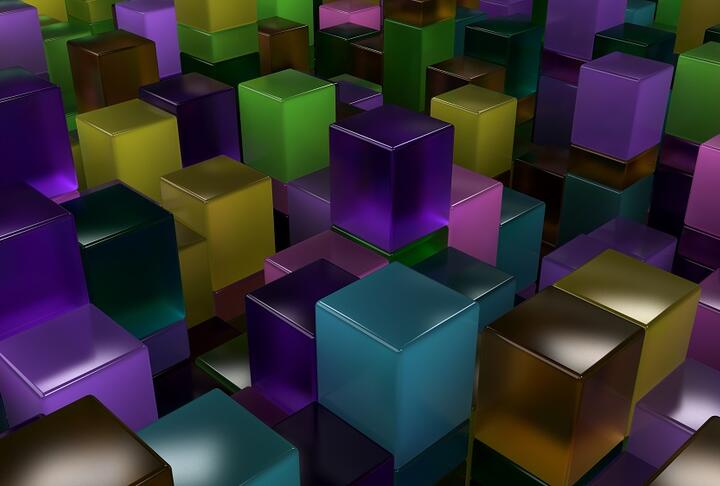 While India is the fifth largest economy in the world, the MSME sector alone employs over 100 million people or about 40% of India's workforce. However, current credit products are designed to service only a section of the MSMEs (600,000 of them) leaving out a whopping 60+ million MSMEs. Micro enterprises constitute 99.4% of MSMEs but have a miniscule credit share of 6%-7%, compared with 70% enjoyed by large enterprises, leaving a credit gap of over USD330 billion.
In this webinar, we will look at how digital platforms and the digital infrastructure of the India Stack 2.0 are poised to bridge the gap between these MSMEs and financial services. Specifically, we will discuss how initiatives like Open Credit Enablement Network – OCEN, and Government of India led e-Marketplace - GeM – Sahay will revolutionizing access to MSME Credit and promote access to markets. This new way to do business re-imagines an ecosystem, wherein every service provider can become a tech-enabled credit and product marketplace. Working in tandem with another initiative - the Account Aggregator (AA) framework - it allows cash-flow-based lending and last mile credit delivery to businesses and individuals at the bottom of the pyramid.
Ispirit and
U GRO Capital
will give an overview of these initiatives. DFIs and an Indian bank will discuss: a) how these platforms and infrastructure developed by the Indian Government will revolutionize access to credit, markets and network for 60 million MSMEs in India; and b) the role that financial institutions and DFIs can play in this endeavor.
Host & Moderator:
Matthew Gamser
, CEO, SME Finance Forum
About the Speakers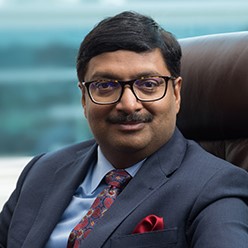 Shachindra Nath
is a distinguished corporate leader and the Executive Chairman & Managing Director of U GRO Capital. A university rank holder in Law from the prestigious Banaras Hindu University (BHU), his rise from the humble beginnings in the carpet industry where he witnessed the strife of small businesses to access credit to turning entrepreneur is noteworthy. In his career spanning three decades, Mr Nath has been influential in building two insurance companies, a large asset management company and an NBFC. Some of his biggest achievements include establishing new business verticals alongside foraying into successful joint ventures and partnerships for the group. He has now taken on the role of an entrepreneur by acquiring control of a listed NBFC in 2018 and subsequently rebranding it as U GRO Capital. The company simultaneously raised capital of INR 9500 million under his leadership which is believed to be one of the largest institutional capital raising feats for an NBFC. Mr Nath is known to be an influencer and a hands-on leader who trusts his instincts. At present, he is focused on the MSME credit gap in India. Unlike many other techpreneurs, he is not interested in developing a dotcom company and selling it in a few years. Instead, he wants U GRO Capital to be as technology-driven as any other fintech start-up but wants it to be a business that stands the test of time.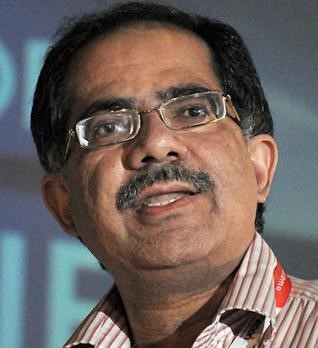 Sharad Sharma is the Co-founder of iSPIRT Foundation. Sharad's mantra is to lead ecosystems and companies through orbit change. He has three decades of experience in the Internet, Enterprise Software, Digital Finance and Digital Health sectors and is a prominent voice in India's technology ecosystem. Sharad is a passionate evangelist of the software product ecosystem in India. He co-founded iSPIRT Foundation, a non-profit technology think tank devoted to making India a product nation. Earlier, he Chaired NASSCOM Product Forum in its formative years and was a member of the NASSCOM Executive Council from 2009-13. Sharad co-founded Teltier Technologies Inc., a wireless infrastructure startup now part of CISCO, and is an active technology angel investor with over two dozen investments. He was also instrumental in the success of India's first IP focussed fund, India Innovation Fund. Sharad has held several senior R&D executive positions with leading technology companies, including Yahoo, VERITAS Software, Symantec, Lucent Technologies, and AT&T. Zinnov gave him the R&D Visionary Award in 2008 for his work on creating a strong MNC R&D footprint in India. Sharad is a member of SEBI's Financial and Regulatory Technology Committee. He has also served on RBI's UK Sinha MSME Committee and National Digital Payments Committee. Sharad got interested in kernel software development while doing his Electrical Engineering at Delhi College of Engineering. He started India's first Student Minicomputer Club in 1984 as served as the Chairperson of the IEEE Student Chapter.
Susan Olsen
is a Senior Investment Specialist at ADB. Susan heads the Private Sector Financial Institutions Division Unit for South Asia, based in New Delhi India. Prior to joining ADB, she was Lead Specialist for the Financial Institutions Division of IDB Invest, leading debt and equity operations across Latin America and the Caribbean. Her areas of expertise in the financial sector range from microfinance, SME, Affordable Housing and green finance, and include product expertise in local currency structures, complex multi-stakeholder syndications, as well as risk sharing and guarantee products. Susan was also previously Lead Specialist for the "Opportunities for the Majority" program, a flagship initiative of the Inter American Development Bank to scale innovative private business models serving base of the pyramid markets. Susan holds the Chartered Financial Analyst (CFA) designation, as well as Master's Degrees from the Norman Paterson School of International Affairs (Canada) and the College of Europe (Belgium). She is certified by the Canadian Securities Institute.
Gaurav Malhotra is currently Director and Co-Head for Financial Services in South Asia for the CDC Group. Prior to CDC, Gaurav worked for Escorts Limited where he was Head, Business Planning and Strategy. Prior to that he was a Principal for leading strategy consulting firm BCG in India. Gaurav holds an MBA from the Indian Institute of Management Bangalore and B. Engineering from Delhi College of Engineering.
Ajay Rao is the Regional Managing Director for South Asia at U.S. International Development Finance Corporation. Ajay Rao is an experienced impact investor in emerging and frontier markets specializing in healthcare, agribusiness, and financial institutions. He also has experience in port infrastructure and small- and mid-sized enterprise-focused debt funds. Prior to his current position as the Regional Managing Director for South Asia at the U.S. International Development Finance Corporation (DFC), Ajay served as a Director on the DFC's Social Enterprise Finance Team, originating and underwriting investments worldwide including Georgia, Kenya, Mongolia, Nigeria, India and Pakistan. In India, Ajay has led the accounting for seven projects totaling over $100 million in DFC loans that catalyzed over $150 million of private sector investment for Indian small businesses. Prior to DFC/OPIC Ajay was a small business banker at Citibank, N.A. Ajay is a CFA charterholder, holds a master's degree in International Relations from the
University of Chicago and a bachelor's degree from Bowdoin College.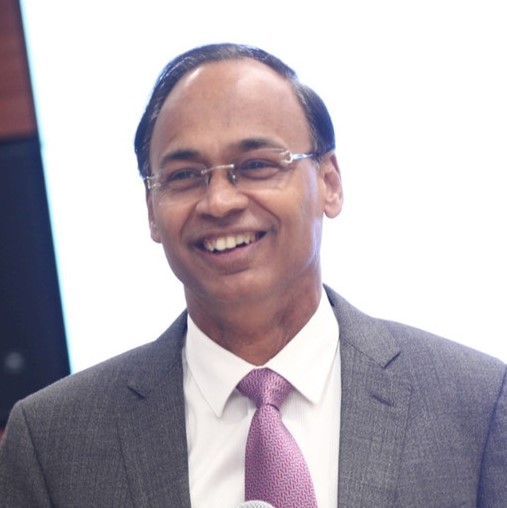 KVS Manian
is the Whole Time Director & Member of Group Management Council at Kotak Mahindra Bank Ltd. Kotak has been instrumental in setting up and metamorphosing many business divisions into success stories in his two and a half decade association with the bank. He has played a pivotal role in Kotak's journey from an NBFC to a bank. Currently, Manian spearheads Corporate, Institutional and Investment Banking, and Wealth Management, and is responsible for building a high quality integrated and profitable franchise across these businesses. Under his leadership, the Corporate Bank has grown significantly both in terms of size and profits while maintaining best in class asset quality. The Investment Banking, Institutional Equities and Wealth Management businesses also continue to maintain and improve their leadership positions in the industry. Prior to his current role, Manian scripted the retail-banking narrative of Kotak. He set up the Retail Liability business from scratch, and later managed the entire consumer banking business including Consumer Asset products like Home loans, Cards, Personal Loans, Business Loans, Loans Against Property, MSME and others, some of which were launched and grown to scale in his tenure. Manian is an electrical engineer from IIT (BHU) – Varanasi, Post Graduate in Financial Management from Jamnalal Bajaj Institute of Management Studies, Mumbai and is a Cost and Works Accountant.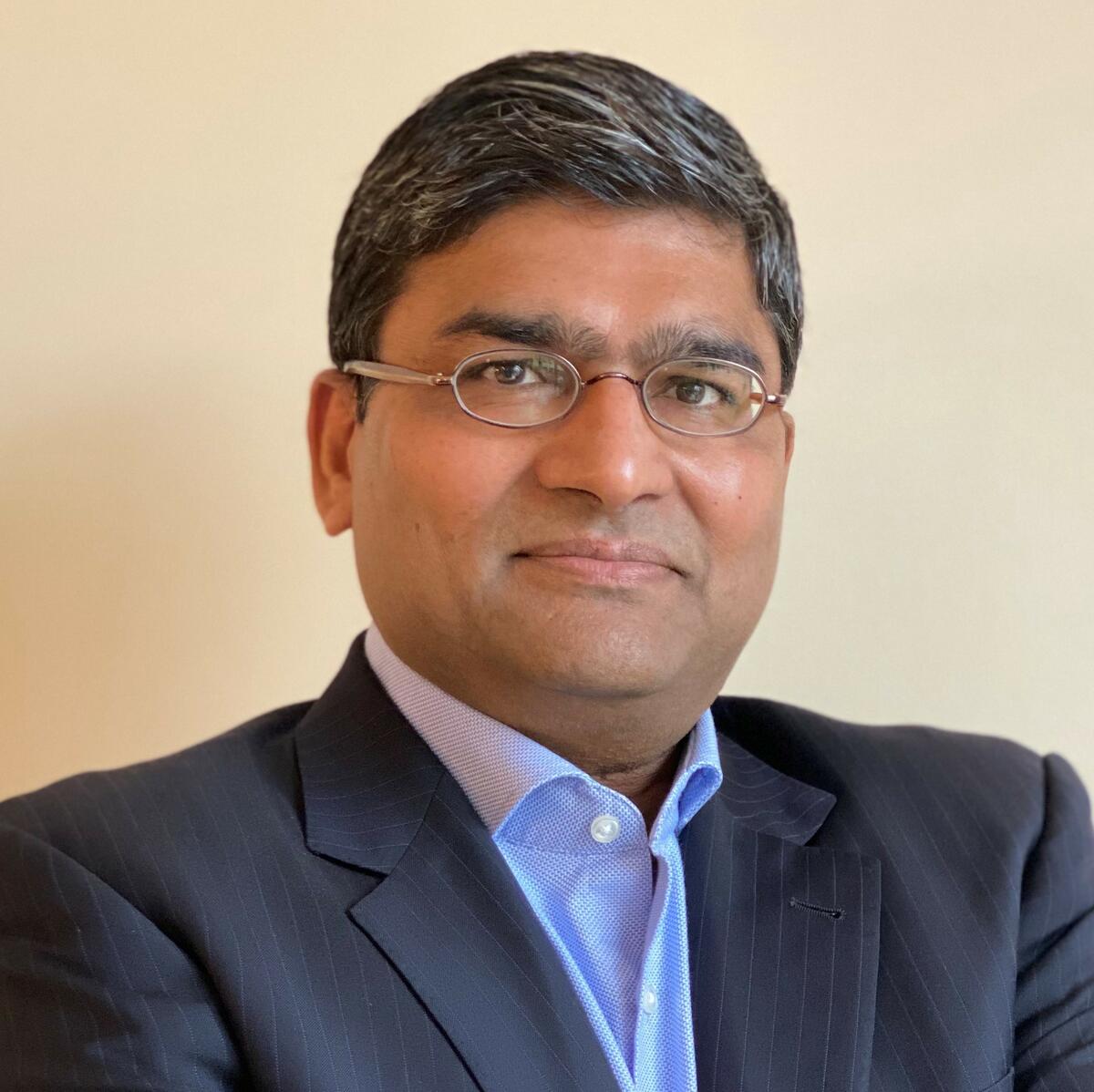 Sanjeev Goel
is the Founder & Managing Head, Global Value Creation Partners. Sanjeev has over twenty-two years of emerging markets investment experience. He has invested and managed multibillion dollar investments in over 40 countries for International Finance Corporation (IFC) of the World Bank Group. He is skilled in emerging markets investing, operating in ambiguous environments, and developing investment decisions and strategies with imperfect information in continuously evolving macroeconomic and market conditions. Prior to founding GVCP, Sanjeev worked in the Financial Institutions Group of IFC. Among his senior roles, Sanjeev was the Global Co-Head of Equity Business and, prior to that, Portfolio Head for East Asia. Sanjeev has an MBA degree from George Washington University, B.Com. and LL.B. degrees from the University of Delhi, and professional accounting certification from the Institute of Cost & Works Accountant of India.
This webinar is organized in partnership with member
U GRO Capital
, a BSE listed, technology focused, small business lending platform. The company is focused on addressing capital needs of small businesses operating in select eight sectors by providing customized loan solutions.
Read a summary of the event
here>