Our events
Partnering SMEs in responding to Climate Change
Climate change is leading to profound changes in the way businesses operate. For small and medium enterprises (SMEs), these changes will accelerate as stakeholders, regulators and competitors respond to the global challenges of climate change. Financial institutions (FIs) have an instrumental role in facilitating the transition for SMEs while adapting their own business models to meet the growing demands for climate financing. In this webinar, IFC will share insights on the changing realities faced by SMEs, discuss the implications for FIs, and provide some practical tools that can be deployed by FIs to meet the growing demand for finance to address the impacts of climate change.
Speakers
William BELOE IFC Financial Institutions Group – Acting Head of Climate
Will works with IFC's Financial Institutions Group with the mandate to grow IFC's climate commitments to an average of 35% of its portfolio between 2021-25. He has been responsible for developing specific climate focused product areas including Green Buildings Finance (over $400m booked in FY22) and for supporting clients grow their portfolios with climate smart strategies (both grasping opportunities and managing risks). He is also responsible for ensuring IFC's portfolio of FI investments are Paris Aligned. In 2017, Will moved to DC from Beijing where he led IFC's work supporting financial markets on issues relating to climate change across Asia since 2012. Prior to this role, Will led IFC's Sustainable Business advisory programs for South Asia out of Delhi. Will began his career in London as a derivatives trader before moving to Asia. He holds a Master's in Business Administration from INSEAD and speaks Mandarin Chinese.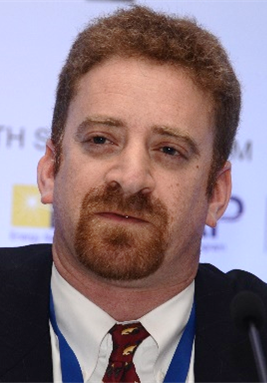 Jeremy LEVIN IFC Global Manufacturing – Thematic Lead
Jeremy has more than 25 years of experience working with a wide range of private sector, government clients and other stakeholders providing technical, operational and project management in energy efficiency, renewable energy, and climate change efforts. He currently leads several IFC engagements with Global Brands who are seeking to address sustainability challenges in their supply chain. Prior to joining IFC, Mr. Levin was a task team leader at the World Bank, where he led operations deploying a variety of financing mechanisms to support increased use of energy efficiency and renewable energy options in developing countries. Mr. Levin holds a BA with Distinction in Economics and Environmental Sciences from the University of Pennsylvania and a Master's of Science in Civil and Environmental Engineering from the Massachusetts Institute of Technology (MIT).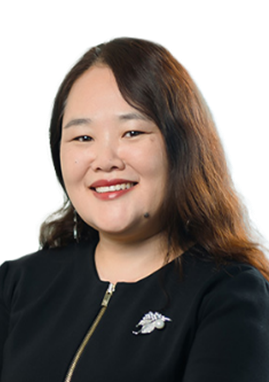 Erdenedelger (Degi) BAVLAI First Deputy CEO, Khan Bank
Erdenedelger (Degi) is the First Deputy Chief Executive Officer at Khan Bank of Mongolia. She joined Khan Bank in 2010 as the Head of the Treasury Department, advancing to Director of Treasury and Investment Banking in 2012, Vice President of Corporate Banking in 2017, and Deputy CEO in 2020. She manages business lines, investor relations, and the bank's business and digital strategy. She holds a Master's in Public Administration from Indiana University of the United States.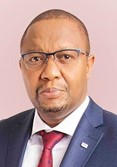 Eric NAIVASHA Associate Director, Energy, Environment & Climate Change at Equity Group
Eric is the Associate Director, Energy, Environment & Climate Change at Equity Group. He has great passion for climate change mitigation and adaptation initiatives especially promoting resilience and adaptive capacity in agriculture, clean energy transitions & environmental conservation. Mr. Naivasha has over 22 years of experience in finance and business consulting in different markets across Africa. For the last 10 years, Mr. Naivasha has implemented projects in Climate Smart Agriculture, agro-forestry, Renewable Energy & Energy Efficiency, Water Efficiency and Waste Management and also developed appropriate financing structures for mitigation & adaptation.
Moderator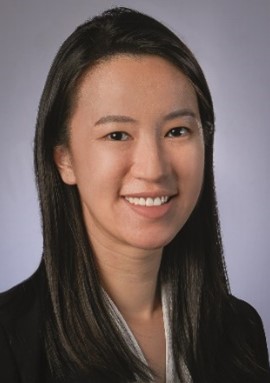 Cheryl WANG IFC Financial Institutions Group – Associate Investment Officer
Cheryl works in the IFC Financial Institutions Group as an Associate Investment Officer in the Climate Finance team. She contributes to the team's work primarily in the Capital Markets and Funds space. Cheryl started her career in Singapore in corporate strategy and transactions. She holds a Master's in Business Administration from IMD Business School.
Host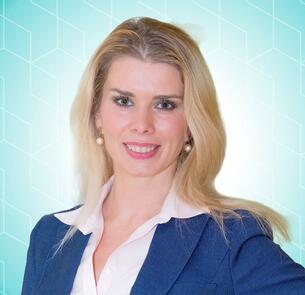 Khrystyna Kushnir Knowledge Management Lead at the SME Finance Forum
Khrystyna has over ten years of experience in private enterprise and financial sector development. Before joining the Forum, Khrystyna worked as an operations analyst at the Development Economics of the World Bank Group. Before working for the Group, she was a Research Assistant for Central and Eastern Europe at the Heritage Foundation. Kushnir holds MA in International Economic Relations from the American University and is a Fulbright scholar.
If you have additional questions, please write to us at SME Finance Forum.