News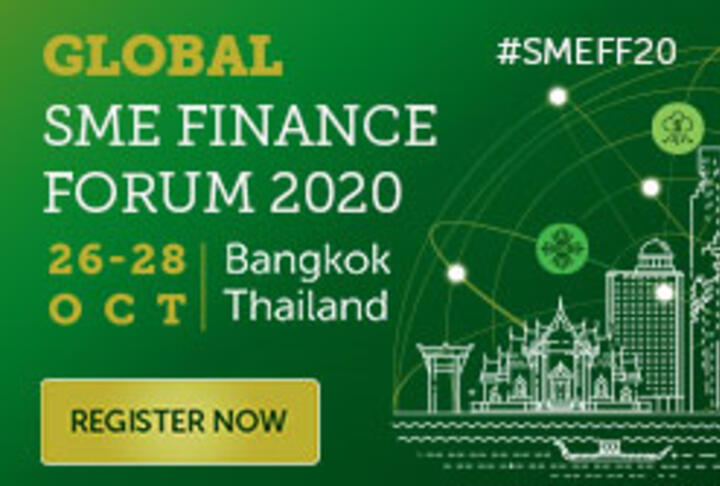 Registration is Open for the 2020 Global SME Finance Forum Event
Join us in Bangkok on October 26-28 for our flagship annual event. The theme of this year's Global SME Finance Forum is "SME Finance Outlook 2030". To celebrate the new decade, we will look much further forward to imagine where we might be in SME financing a decade from now. Over 700 senior executives from 300+ institutions (banks, development finance institutions, fintech, and real sector companies) and 80+ countries are expected.
This is the largest, most high-level, most technically in-depth meeting on the financing of SMEs that occurs anywhere in the world each year!
As one of the benefits of the SME Finance Forum membership, members can register to this year's Global SME Finance Forum at no cost.
Super Early Bird - 40% until the end of May!
Read more: https://www.globalsmefinanceforum.org/2020/