Our events
SME Finance Virtual Marketplace - 2023 January Monthly Session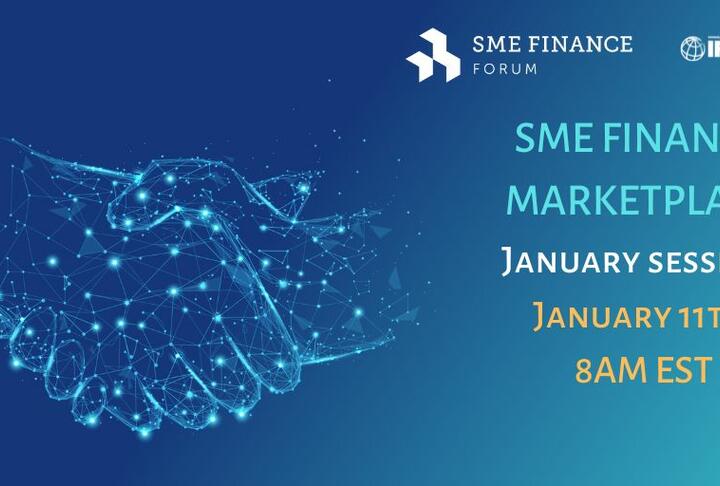 The "SME Finance Virtual Marketplace" is an online match-making platform that promotes partnership and collaboration between members of the SME Finance Forum, especially financial institutions, fintech companies and development finance institutions/ investors. The virtual Marketplace is powered by GlobalLinker, an AI powered 'Digital Ecosystem' offering SMEs a range of services to build digital presence including e-commerce.
How does the Marketplace operate?
To participate in the marketplace, each institution must have:
An institutional profile (company profile and products/services offering)

A personal profile (individuals representing the companies)
Individuals on the Marketplace can explore products and services available (investment products, advisory services, technology solutions...etc. ) and reach out to one another to discuss potential collaboration and partnership.
To learn how to set up a company profile, a listing and an individual profile, please read the User Manual in this link.
January Marketplace Session
This monthly marketplace session, scheduled on Wednesday, January 11th from 8 am to 9 am EDT, will feature four insitutions who will present their products/services. Following the presentations, participants can reach out directly to the presenters to make inquiries or explore partnership opportunities!
COMPANIES PITCHING
Singapore fintech supporting SME lenders and fintech players for better decision-making by providing trust scores to SMEs.
Inclusive fintech enabling small merchants to grow through instant working capital. The company is focused on mobile money float financing, a segment it chose as an entry point and in which it established itself as a trailblazer in Uganda and Rwanda.
Growth partner for MSMEs in Africa. Their vision is to partner with businesses providing solutions they need for every aspect of business management and growth.
Singapore fintech with regional offices in India and UAE and more than a decade of Trade Finance experience. They bring the trading world closer by connecting Importers & Exporters with partner banks to fulfill their trade financing requirements and address trade financing gaps.
PRESENTERS
Michael Rothe is Flow Global Founder. He started his career at Citigroup's Inclusive Finance unit conducting risk assessments of microfinance institutions. He spent 4 years at Central Bank of Uganda as resident adviser on digital finance regulations and accompanied previous FinTech start-up (mobile wallet provider in Uganda) from 15,000 to 320,000 customers and set up ecosystem of >6000 merchants. He also consulted on FinTech/digital finance in numerous markets.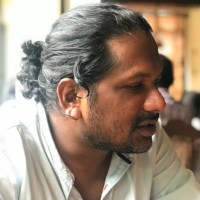 Nitin Garg is Flow Global Founder. He started his financial inclusion career managing a branch of an MFI in India. He has 14+ years consulting on digital finance, advised 40+ financial services providers on digital finance operations and product development, including Equity Bank (Kenya), Standard Bank (South Africa), BanColombia (Colombia). He worked for World Bank, UNCDF and MicroSave, endorsed by UK Gov as Exceptional Tech Talent.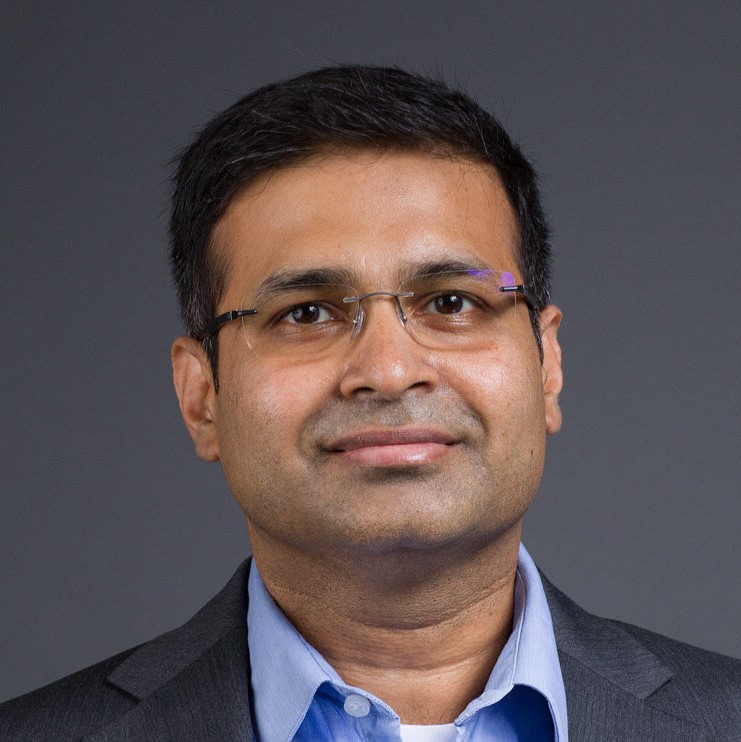 Shrikant Patil, DigiAlly CEO and Managing Partner contributed to sustainable business value creation in Fortune 500 companies across 15 countries including North America, Europe, Asia, Middle East, Africa and India. He has extensive experience in Business and Digital Strategy and multiyear Business Transformations. Large part of Shrikant's experience has been with financial services, IT services and governments, assisting a wide variety of companies i.e. banks, insurance companies, IT majors and ministries; across a wide range of topics – including Strategy Development and Business Model Innovation, Digital, Cost Optimization and Implementation Support including Change Management. In 2020 Shrikant founded DigiAlly with a vision of unlocking access to SMEs with open data and technology.
Dolapo Adejuyigbe is a co-founder of Traction, a startup focused on empowering businesses with innovative technology solutions that enable business owners to effectively manage and grow their business operations. The vision for Traction is to be the growth partner for African MSMEs in every area of their business including payment solutions, business tools, credit facilities, and community building. Dolapo leverages his 14 years of experience across multiple sectors including startups, research, and consulting, with 7 of those years with McKinsey and Company across Africa and the Middle East. At McKinsey, Dolapo focused on SME financial services and financial inclusion across emerging markets. As part of his experience, he co-founded a B2C fintech in Ghana focused on savings and wealth management. Dolapo was also the COO at Gokada - a ride-hailing startup in Nigeria. Dolapo's interests mainly lie in financial inclusion, platform aggregation, and distribution optimization, leveraging innovation and technology. Dolapo holds a BCom (Hons) in Financial Analysis and Portfolio Management from the University of Cape Town, and a BA degree in Psychology and Communications
Mayowa Alli is a co-founder of Traction - a startup focused on empowering businesses with innovative technology solutions that enable business owners to effectively manage and grow their business operations. Before co-founding Traction, Mayowa served as a consultant at Digital McKinsey and was responsible for building digital products and businesses across Africa, including launching the first digital bank in Africa, the largest health logistics platform in Africa and delivering advanced analytics for a top FMCG player in Nigeria.
He is passionate about small businesses and all things entrepreneurship and seeks to build innovative tools and solutions to enable business growth by leveraging technology.He holds an MBA in entrepreneurship and marketing from a top Ivy League school, Insead Business School.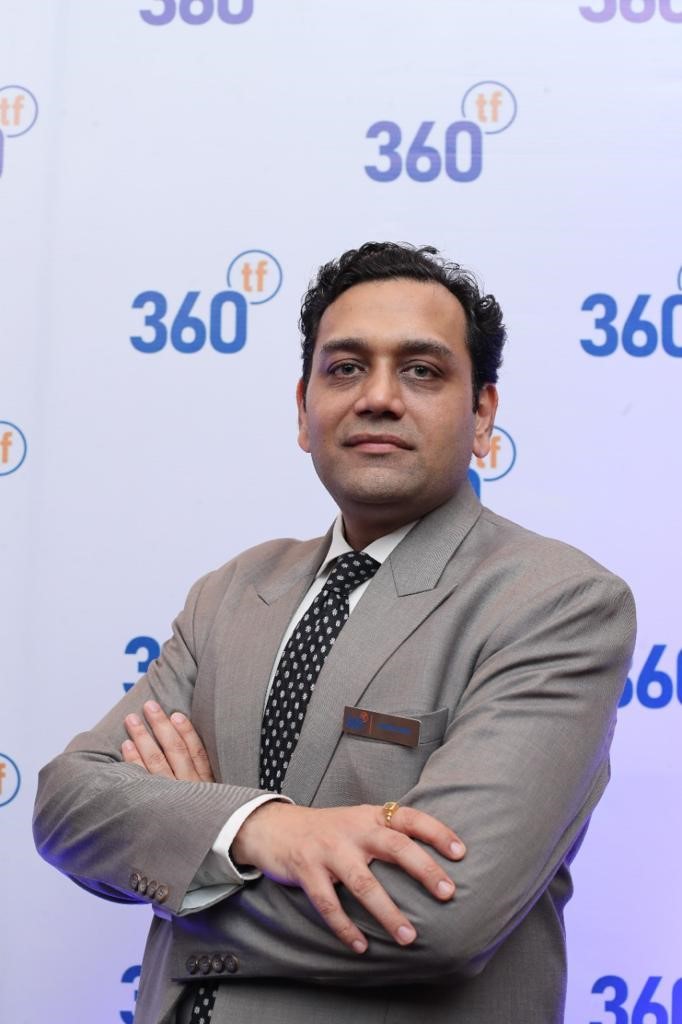 Vikram Lodha is co-founder & CEO of 360tf. An all-round career banker, Vikram Lodha comes with extensive experience in wholesale banking. In his previous assignment, he helmed the Trade Product & Supply Chain Finance business for Kotak Mahindra Bank in India. Vikram has a demonstrated track record of creating positive business impact by building new revenue streams and leapfrogging growth in every initiative he has undertaken. Vikram is passionate about technology and continuously strives to digitize Trade Finance. Academically, he is a Graduate in Commerce & Post-Graduate in Management.
Having problems registering, please contact us at smefinanceforum@ifc.org
By registering to this event, you agree to the SME Finance Forum/IFC Event Privacy Notice.

******