Our events
SME Finance Virtual Marketplace - July Session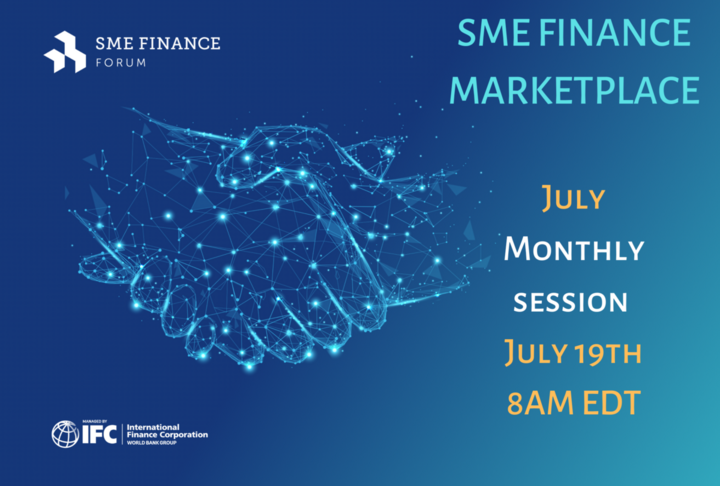 The Virtual SME Finance Marketplace, an initiative of SME Finance Forum, and a product of IFC, is an online match-making platform that promotes partnership and collaboration between financial institutions, fintech companies and development finance institutions/ investors.
IFC does not endorse any products featured on the virtual platform or endorse any views expressed by the companies featured on the platform. IFC shall have no responsibility or liability for any party's reliance on the products or views of any company featured on the site.
July Marketplace Session
This monthly marketplace session, scheduled on Wednesday, June 21st from 8 am to 9 am EDT, will feature Leading Small Business Lenders and Finance Facilitators who will present their MSMEs Product and Services.
Following the presentations, participants can reach out directly to the presenters to make inquiries or explore partnership opportunities!
Companies Pitching
Air8
Pioneer in supply chain financing for the apparel and general merchandise industries in Asia, Air8 works to bridge the supply chain working capital gap through a fintech platform connecting suppliers, buyers, and funders.
Fondy
Fondy is a one-stop payment platform where businesses can accept money and make payouts to partners in the currencies of their choice simply using Fondy's local IBAN accounts. The platform is designed to help companies of all sizes access fuss-free ways of selling online worldwide using local payment methods.
Presenters
Valeria Vahorovska - Co-Founder and CEO - Fondy
Valeria is the Co-Founder and CEO of Fondy, an innovative online payments solution with global coverage and an ever expanding portfolio. With over 8 years of experience in financial services, Valeria is an innovative key player in FinTech, committed to channelling her influence to support and increase inclusion within the eCommerce space. Entrepreneurship plays a vital role in nurturing passion and innovative advancements in today's world, so for Valeria entrepreneurs are the biggest drivers of the economy. In support of this, she developed an educational platform for those who want to start and scale their businesses. The core aim being to transfer valuable knowledge to those wanting to start a business or scale one.An ambassador of the European Women Payments Network and a proactive champion of women in FinTech, Valeria works with the EWPN to support and mentor many other women entrepreneurs.
Alvin Ho - President - Air8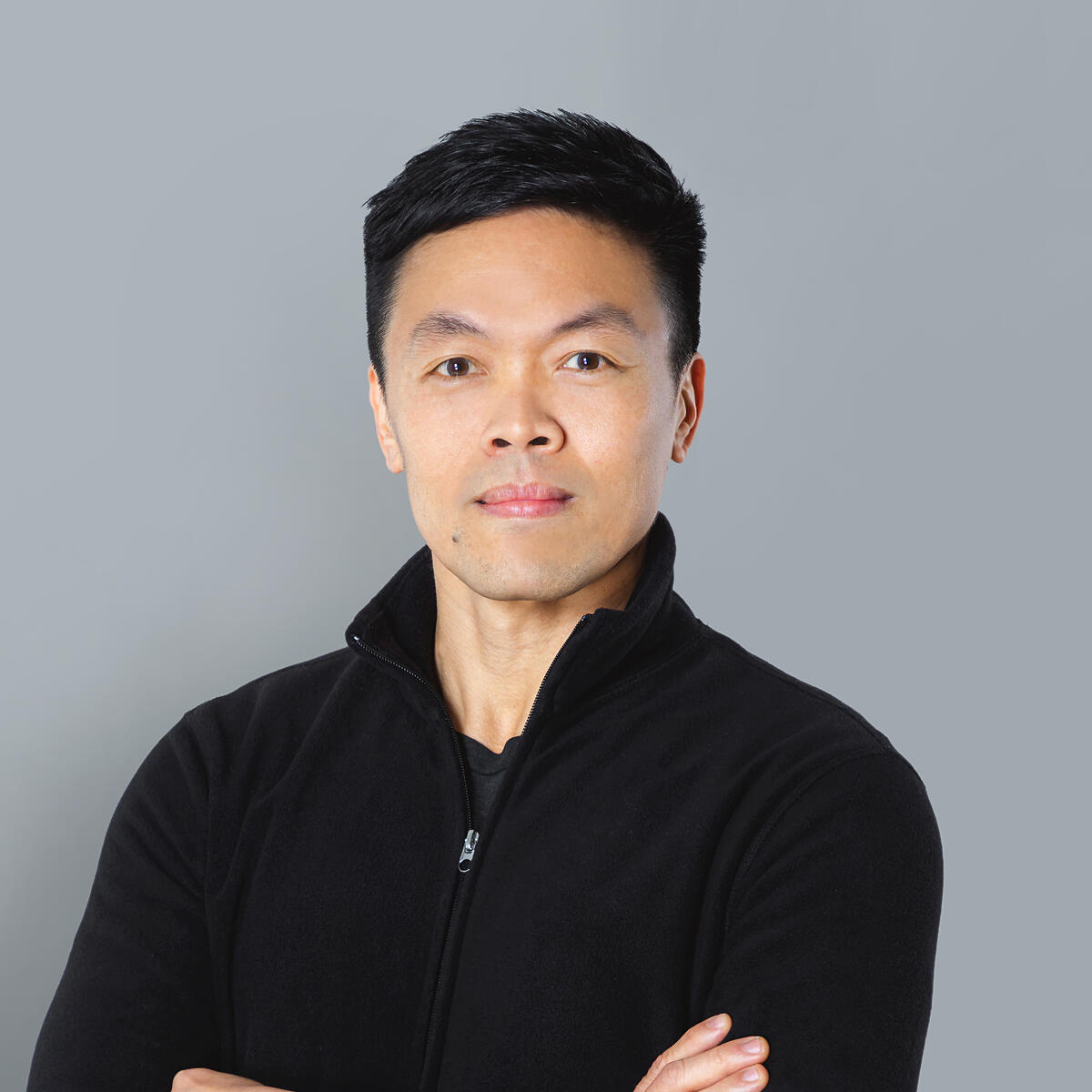 Alvin is President of Air8, a fintech company engaged in cross-border trade financing for the apparel and general merchandise industries whose vision is to nurture SME suppliers in emerging economies by giving them the insights and access to funding they need to grow and prosper. Alvin joined Air8 in January 2022 and has over 20 years of experience in finance, business development and sales in both banking, fintech and MNCs. Most recently, he was Managing Director and Head of Corporate Cash Management for China at Deutsche Bank where he led an integrated business unit of more than 50 key personnel across sales, product management, and service management. He was also responsible for spearheading the digital transformation of the China corporate banking business with various innovation initiatives involving robotic process automation, machine learning, data analytics and blockchain. Prior to Deutsche Bank, Alvin has held various senior trade finance roles at Ant Financial, Dianrong and Standard Chartered Bank. He began his career at Agilent Technologies and Armstrong Industrial Corp before moving into financial services.
Alvin holds a Bachelor's degree in Electrical Engineering with a Minor in Technopreneurship from the National University of Singapore and a Master of Science (Industrial & Systems Engineering) also from the National University of Singapore, and has an MBA from INSEAD.
---
How does the Marketplace operate?
To participate in the marketplace, each institution must have:
An institutional profile (company profile and products/services offering)
A personal profile (individuals representing the companies)
Individuals on the Marketplace can explore products and services available (investment products, advisory services, technology solutions...etc. ) and reach out to one another to discuss potential collaboration and partnership.
To learn how to set up a company profile, a listing and an individual profile, please read the User Manual in this
link.
Digital Transformation
Fintech