Our events
SME Finance Virtual Marketplace - Second Session - Fintechs
The "SME Finance Virtual Marketplace" is an online match-making platform that promotes partnership and collaboration between members of the SME Finance Forum, especially financial institutions, fintech companies and development finance institutions/ investors. The virtual Marketplace is powered by GlobalLinker, an AI powered 'Digital Ecosystem' offering SMEs a range of services to build digital presence including e-commerce.
How does the Marketplace operate?
To participate in the marketplace session, each member of the SME Finance Forum must have 1) an institutional profile (company profile) and personal profiles (individuals representing the companies) set up on the marketplace. Institutional profile shall also include products/services being offered by the members. With institutional profile and personal profile, representatives of member institutions will be able to explore different offerings by other members such as investment products, advisory services, technology solutions...etc. The virtual platform will enable members to reach out to one another to discuss potential collaboration and partnership at their own convenience.
New Date! Second Marketplace Session
This second marketplace session, scheduled on Thursday, July 8th from 8 am – 9.30 am EST, will feature a series of fintechs who will present their products/services. Following the presentations, participants will have the opportunities to reach out directly to the presenting fintech to make inquiries or explore partnership opportunities based on their interests.
Featured FIntechs
Apoidea
Hardy Liu
is a co-founder of Apoidea. He is also a Managing Partner and Responsible Officer of Altive. Prior to his role in Apoidea and Altive, Hardy was the Investment Analyst responsible for China Equity at Macquarie Asset Management. Hardy was the primary lead on Internet, Industrial and Auto, and secondary lead on Telecom, Utility. As the top alpha generating analyst in the team, Hardy was promoted to co-manage with discretion the China portfolio. Hardy was also part of the investment committee, which made investment decisions and portfolio adjustment decisions, including, without limitation, those relating to China and ASEAN portfolio. Hardy was also an investment analyst from the hedge fund LST Capital Partners Limited and a trader at ICBC (Asia). Hardy obtained a Bachelor of Business Administration in Finance and Information Systems from the Hong Kong University of Science and Technology, and attended an exchange program in the University of Virginia.
BizCapital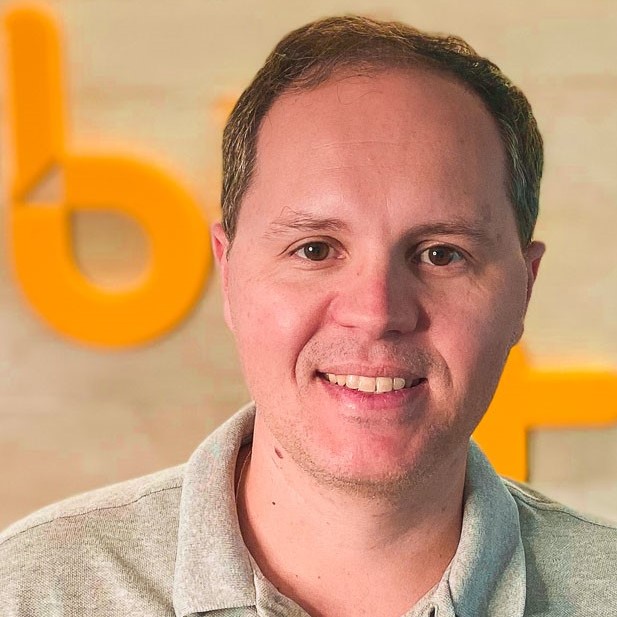 Francisco Ferreira
is the Founder and CEO of BizCapital, a small business digital bank disrupting the Brazilian market. BizCapital helps micro and small entrepreneurs with resources to thrive. The company has raised US$ 22.6mn in equity and US$ 50mn through loan funding vehicles, backed by local and international investors like monashees, Chromo Ventures, Quona Capital, DEG, and OikoCredit.. Before founding Biz, Francisco co-founded Affero Lab, Brazil's leading edTech platform, acquired by german media group Bertelsmann in 2015. He holds a B.Sc. degree in Computer Engineering and a M.Sc. Degree in Software Engineering.
Fern Software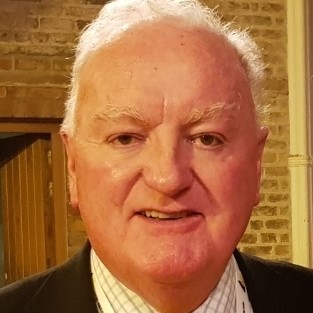 Eamon Scullin
is the CEO & Founder of Fern Software. Before setting up Fern Software, Eamon's previous employers included PwC, General Electric, Fujitsu and ESCO - all of whom provided useful experience in running an international network of offices, financial control, recruitment and business development. Eamon has spoken at many international conferences on how best technology can serve the objective of poverty alleviation and economic development through the promotion of social enterprise. Fern Software is now internationally recognised as a key provider of the highest quality banking solutions at a reasonable cost to MFIs, Credit Unions, Development Banks, Low Income Social Housing Funds, National Banks, National Credit Associations, Social Enterprise Funding Foundations, Village and Rural Banks.
Fidor Solutions, Sopra Banking Software Company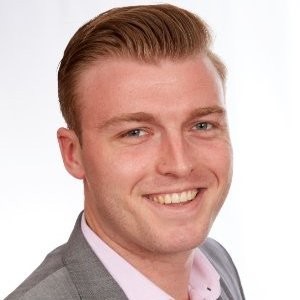 Matthew Nicholls
is the Head of Sales at Fidor Solutions, Sopra Banking Software Company. Matthew has empowered several existing financial, retail, and telecom institutions, and start-up to bring Digital Banking technology to the heart of their businesses; helping them to shape customer centric value propositions.
Having been in the Digital Banking industry for several years, Matthew has worked for industry leading banking technology providers where he learned to dominate business challenges and approach several markets spanned across different geographical environments.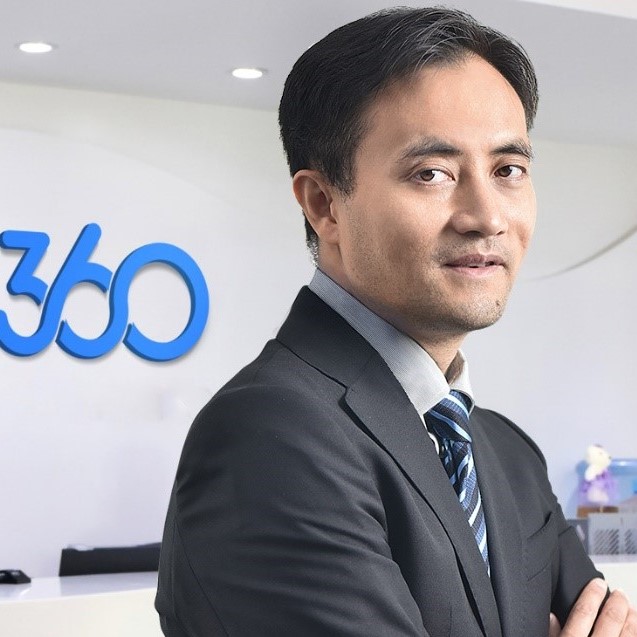 Rong360 Jianpu Technology Inc.
Daqing (David) Ye is the Co-Founder, Chairman and Chief Executive Officer of Rong360 Jianpu Technology Inc. David Ye is an entrepreneur with 25 years of experience in Internet and Financial Technology in China, Southeast Asia, and the United States. He is the co-founder, Chairman and CEO of Rong360 Jianpu Technology Inc. (NYSE: JT), a leading independent open platform for discovery and recommendation of financial products in China and Southeast Asia. Before founding Rong360 in 2011, he had leadership roles with PayPal, American Express, Capital One Financial Corporation, and America Online in the United States and China. Mr. Ye was awarded "Entrepreneur of the Year" by The Founder in 2015. He sits on the Consumer's Financial Rights Protection and Education Committee under the National Internet Finance Association of China. He sits on the advisory board of Stanford University Institute for Economic Policy Research (SIEPR). He is a mentor of Tsinghua PBCSF Global Entrepreneur Leadership Program. Mr. Ye received a B.S. in engineering from Hunan University, a M.S. in finance from the George Washington University, and an EMBA at the People's Bank of China School of Finance, Tsinghua University.
Waynbo by PaperSoft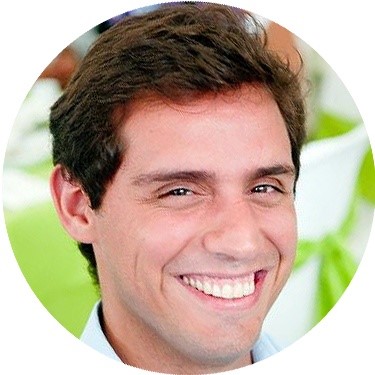 Daniel Filipe Ribeiro Alves
is the CEO at, Papersoft. For more than a decade, Daniel Alves, CEO of Papersoft, provides the vision that has propelled the company to its continuing goal: developing a multi-service platform for the Agents Channel - the backbone of the digital identity initiatives financial services delivery in the emerging markets. Daniel and his team lead projects worldwide, including Nigeria, Mozambique, the Democratic Republic of Congo, Portugal, and the United Kingdom. He has been a leader in the drive for financial inclusion in Africa, is frequently quoted and widely sought after as a speaker at industry gatherings. Daniel makes his home in Lisbon.
Fintech Group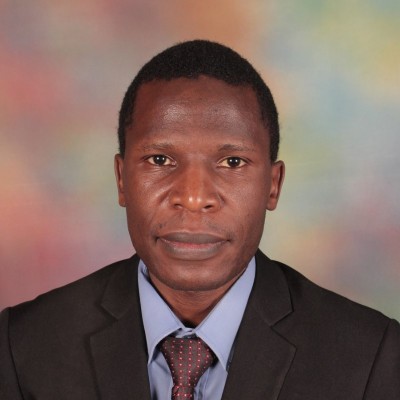 Samuel Ouko
is the
Business Development Manager at Fintech Group. Samuel has experience within the Banking Solutions Group of Fintech Group in delivering strategic Consultancy for clients in MFIs, Banking & Finance Industry across Africa. Fintech Group has Provided technology solutions to 200+ financial institutions in 16 African countries. The Fintech Group systems have facilitated seamless integration and inter-operability to promote payment systems, digitalization, e-commerce and open banking. Samuel has engaged clients in value proposition for projects ranging from Digital Innovation, Business Intelligence & Analytics, Banking Systems, Regulatory Reporting, and Data Reconciliation to help clients explore unseen innovative and process automation opportunities. He is a Co-founder and former chairperson of the local chapter of the International Software Testing Qualification Board ISTQB, Regional Chair for the Foundation for International Blockchain and Real Estate Expertise FIBREE and a Speaker/Panelist on digitization trends with a focus on emerging technologies adoption including Blockchain, and Artificial Intelligence for Financial Services Industry. He holds a technology degree and was in the pioneer Masters of Business Administration class of Strathmore University in Kenya.
A summary of the session can be found
here>
**
Core Features & Capabilities of the SME Finance Marketplace
Access the Marketplace Platform: As representatives from member institutions, you can access the Marketplace via your personal LinkedIn or Google accounts or simply by signing up via your work email address here> smeff-marketplace.globallinker.com/
Onboarding: Once the personal account is created, you will be guided through an onboarding process to set up the company profile.
Overview: Company Name, selecting head office from Google Maps, selecting member type, uploading logo.
Company Profile: to have a rich company profile, it's recommended that you provide a brief description about the company. It'd be helpful to indicate what your company offers or what it's looking for from potential partner institutions. It's advisable to add digital addresses like website, company's LinkedIn profile or FB business page links if available.
Marketplace Offerings/Listings: Creating service listings across 8 categories, adding a brochure, video links, cover image etc., if available.
Individual User Profile: as representatives of your institution, you shall have your personal profiles on the marketplace platform to enhance networking opportunities. It's important to add your designation, job role/designation, time zone to schedule meetings, digital addresses like personal LinkedIn profile, profile photo etc. *Company profile set up is a one-time exercise and any colleague joining from the same company thereafter can simply select the company name and all the details will be prepopulated.
Marketplace: All listings on the marketplace are classified under 8 categories. You can choose to view all listings, or a particular category based on your interests/needs. You could send enquiries directly to companies that you're interested in or schedule meetings with the key contacts/representatives of the company
Enquiries: Interested members can send enquiries directly to the company by clicking on the "Send Enquiry" button on the listing and the enquiry is sent via direct message and an email notification.
Member Directory: You can browse through the member directory to learn about their work or products/services they offer. You can filter members by their types, review offerings & requirements, visit company profiles, user profiles or listings pages to know more about the company.
Schedule meetings: You can send request for meetings on the platform by selecting the participants you wish to invite. You can upload attachments if helpful.
Messages: Members can send instant messages to other members on the platform to network or explore opportunities. If a specific member is online, their profiles will be carrying a green "Online" tag.
Invite Colleagues: you could invite your colleagues to create their profiles so to expand your company's presence on the marketplace. While creating their profiles, they have to simply select the company they belong to and all the details set up by you will be pre-filled.
If you have any questions or to learn more, read the User Manual in this
link
.