Our events
SME Finance Virtual Marketplace - 2022 February Monthly Session - Fintech
The "SME Finance Virtual Marketplace" is an online match-making platform that promotes partnership and collaboration between members of the SME Finance Forum, especially financial institutions, fintech companies and development finance institutions/ investors. The virtual Marketplace is powered by GlobalLinker, an AI powered 'Digital Ecosystem' offering SMEs a range of services to build digital presence including e-commerce.
How does the Marketplace operate?
To participate in the marketplace, each institution must have:
An institutional profile (company profile and products/services offering)

A personal profile (individuals representing the companies)
Individuals on the Marketplace can explore products and services available (investment products, advisory services, technology solutions...etc. ) and reach out to one another to discuss potential collaboration and partnership.
To learn how to set up a company profile, a listing and an individual profile, please read the User Manual in this link.
February Marketplace Session
This monthly marketplace session, scheduled on Wednesday, February 16th from 8 am - 9:00 EDT, will feature a series of institutions who will present their products/services.
Following the presentations, participants will have the opportunities to reach out directly to the presenting institutions to make inquiries or explore partnership opportunities.
Read event summary here>
COMPANIES PITCHING
A technology company providing lending-as-a-service solutions to enable community banks and CDFIs to offer low-interest, zero-collateral loans to underserved and underrepresented small business owners.
Cutting-edge cloud-based platform that allows suppliers to get paid as quickly as possible. Kapilink facilitates supply chain financing and collections by building an ecosystem of financers, large corporates and MSMEs together on one platform that improves the working capital management and liquidity generation.
Fyndoo enables lenders to create fast and easy customer journeys through a portal that supports loan origination and loan management.
StockNow Pay later is a technology company operating mostly in the African countries to help retailers have access to responsible, affordable and simple working capital in the form of stock advances by connecting credible financial service providers with third-party FMCG channels within the informal trade to serve informal retailers at scale.
​Rubix helps validate the identity of counter parties, assess, and monitor risk and avoid fraud and then collect outstanding debts by using an automated risk management and monitoring solution platform.
MODERATOR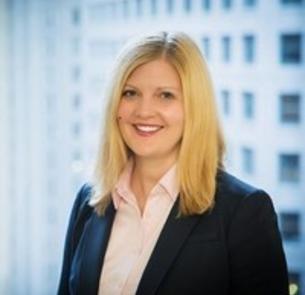 Jessica Alfaro
is a financial sector specialist at the SME Finance Forum. She has over 10 years' experience working with MSMEs and is an expert in lending, entrepreneurship and finance. Based in Madrid, she is currently a consultant with the World Bank Group and a Visiting Lecturer in the School of Economics and Business Administration at the University of Navarra in Pamplona, Spain. Previously, she has led and backstopped onsite technical needs assessments at banks in Africa and Asia, sourced and managed financial institution relationships for an international network of small business banks, and organized in-person and elearning training opportunities for bankers across a number of emerging markets as a Manager at CapitalPlus Exchange. She has been an Associate Director of the Illinois Small Business Development Center at the University of Illinois at Chicago, a Senior Loan Officer at ACCION Chicago and on the MSME lending team at Ithala Development Finance Corporation in Durban, South Africa. Committed to economic and financial inclusion, she has served on community Boards and committees, and volunteered with organizations that focus on improving access to finance for consumers and business owners.
PRESENTERS

Keny Chang is the president of Asenso Finance, a technology company providing lending-as-a-service solutions to enable community banks and CDFIs to offer low-interest, zero-collateral loans to underserved and underrepresented small business owners. Prior to joining Asenso, Keny has had high-level experience at top finance brands, including Citigroup, Comerica Bank, and FINRA, with extensive knowledge in M&A, financing, real estate investment, commercial lending, international banking, financial consulting, and venture capital.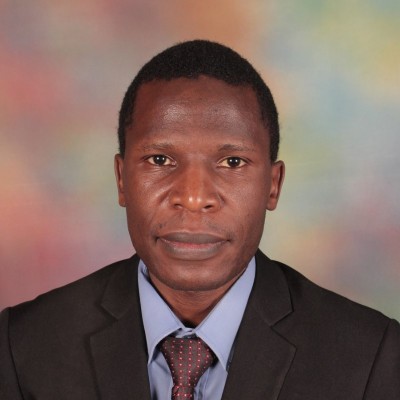 Samuel Ouko has experience within the Banking Solutions Group of Fintech Group in delivering strategic Consultancy for clients in MFIs, Banking & Finance Industry across Africa. Fintech Group has provided technology solutions to 200+ financial institutions in 16 African countries serving combined 5 million+ end customers. The Fintech Group systems have facilitated seamless integration and inter-operability to promote supply chain financing solutions, payment systems, agency banking, digitalization, and open banking opportunities. Samuel has Solid Banking Domain knowledge in Digital Payments, Corporate Banking, and Retail Banking and has engaged clients in value proposition for projects to help clients explore unseen innovative and process automation opportunities. He is a Co-founder and former chairperson of the local chapter of the International Software Testing Qualification Board ISTQB, Regional Chair for the Foundation for International Blockchain and Real Estate Expertise FIBREE and a Speaker/Panelist on digitization trends with a focus on emerging technologies adoption for Financial Services Industry. He holds a technology degree and was in the pioneer Masters of Business Administration class of Strathmore University in Kenya.

Dimitry Oosthoek
is Head of Global Clients at Fyndoo, part of Topicus, since 2017. He is passionate about finance and fintech, at Fyndoo both worlds come together. With a wide range of experience in financial services and digital innovation he decided to bring all that experience together in the role of Head of Global Clients. With a focus on high-quality solutions, he also assists on product development and innovation, to bring Fyndoo to the next level. Fyndoo is an end-to-end SaaS lending platform that allows financiers to orchestrate the fintech ecosystem and delivers a fast and positive experience for customers, advisors, and bank employees.

Christopher Gwanmesia is Regional Partnerships Manager for West and Central Africa at Nomanini. His role entails establishing new partnerships in the region as well as managing existing ones that Nomanini has forged throughout the years. Before joining Nomanini, Christopher worked as an Economist at the Bank of Central African States where he successfully developed and managed several projects to increase access to finance in Cameroon's banking sector. He has an unbridled passion for financial inclusion and its benefits to the growth and development of African

Kaushal Sampat, a veteran of the information services industry, is the Founder of Rubix Data Sciences Pvt. Ltd. With over 25 years of experience, Kaushal spent 18 years with Dun & Bradstreet India in various leadership roles including President & Managing Director from 2010 - 2017. He helped establish Acuite Ratings & Research Ltd. (formerly SMERA Ratings Limited), Dun & Bradstreet's joint venture with SIDBI, and has served on its board of directors. Kaushal is also an independent director on the board of Apar Industries Ltd, a billion dollar listed conglomerate, which is the largest aluminum and alloy conductor manufacturer in the world. He is a prolific speaker at industry events and has moderated discussions with several eminent political and business thought leaders. Kaushal holds a MBA from Bowling Green State University, Ohio and is a member of the prestigious Young Presidents' Organization (YPO) and Entrepreneurs' Organization (EO). He is passionate about reading, geopolitics, art and travel.
******
Relive previous sessions here>
Core Features & Capabilities of the SME Finance Marketplace
To learn how to set up a company profile, a listing and an individual profile, please read the User Manual in this link.