Our events
SME Finance Virtual Marketplace - Third Session - Fintechs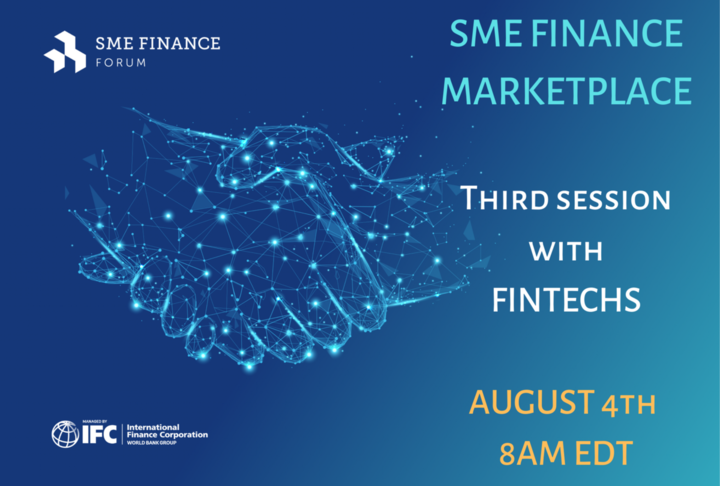 The "SME Finance Virtual Marketplace" is an online match-making platform that promotes partnership and collaboration between members of the SME Finance Forum, especially financial institutions, fintech companies and development finance institutions/ investors. The virtual Marketplace is powered by GlobalLinker, an AI powered 'Digital Ecosystem' offering SMEs a range of services to build digital presence including e-commerce.
How does the Marketplace operate?
To participate in the marketplace session, each member of the SME Finance Forum must have 1) an institutional profile (company profile) and personal profiles (individuals representing the companies) set up on the marketplace. Institutional profile shall also include products/services being offered by the members. With institutional profile and personal profile, representatives of member institutions will be able to explore different offerings by other members such as investment products, advisory services, technology solutions...etc. The virtual platform will enable members to reach out to one another to discuss potential collaboration and partnership at their own convenience.
Third Marketplace Session
This third marketplace session, scheduled on Wednesday, August 4th from 8 am - 9:00 EDT, will feature a series of fintechs who will present their products/services. Following the presentations, participants will have the opportunities to reach out directly to the presenting fintech to make inquiries or explore partnership opportunities based on their interests.
Featured Fintechs
Arctic Intelligence
Rosie Davitt is the Director NA/EMEA at Arctic Intelligence. Rosie has over 10 years' experience selling data and technology into businesses to improve the way they manage regulatory compliance. Starting her career at WorldCheck and continuing into Thomson Reuters where she worked as a Screening specialist, working with both Financial and corporate clients to implement appropriate, scalable solutions to comply with their regulatory obligations and ensure best practice in line with their specific risk based approach.
Dakko
Maria Messina is the CEO & CoFounder of Dakko, a one-stop platform dedicated to improving access to Health & Financial Wellbeing services for employees and their families in Emerging Markets. Throughout her career, Maria has demonstrated an outstanding level of business achievement and has shown a strong interest in Fintech, Digital Technologies, Innovation, Financial Inclusion, ESG and Sustainability. Previously, Maria was a Business Developer and marketing associate at Spiber Inc., a Japanese biotechnology startup utilizing cutting-edge synthetic biology, polymer, and material science for the development of sustainable materials. Prior to this, Maria was a Business Strategy Consultant at ICM Advisors, an independent and specialized firm in Europe that supports Companies and Investors in maximizing the strategic and financial value of their technology, brand and investments portfolio. Maria holds a Master of Science degree in Industrial Engineering and ICT Management and Bachelor's degree in ICT Engineering from the Polytechnic University of Turin.
FintechOS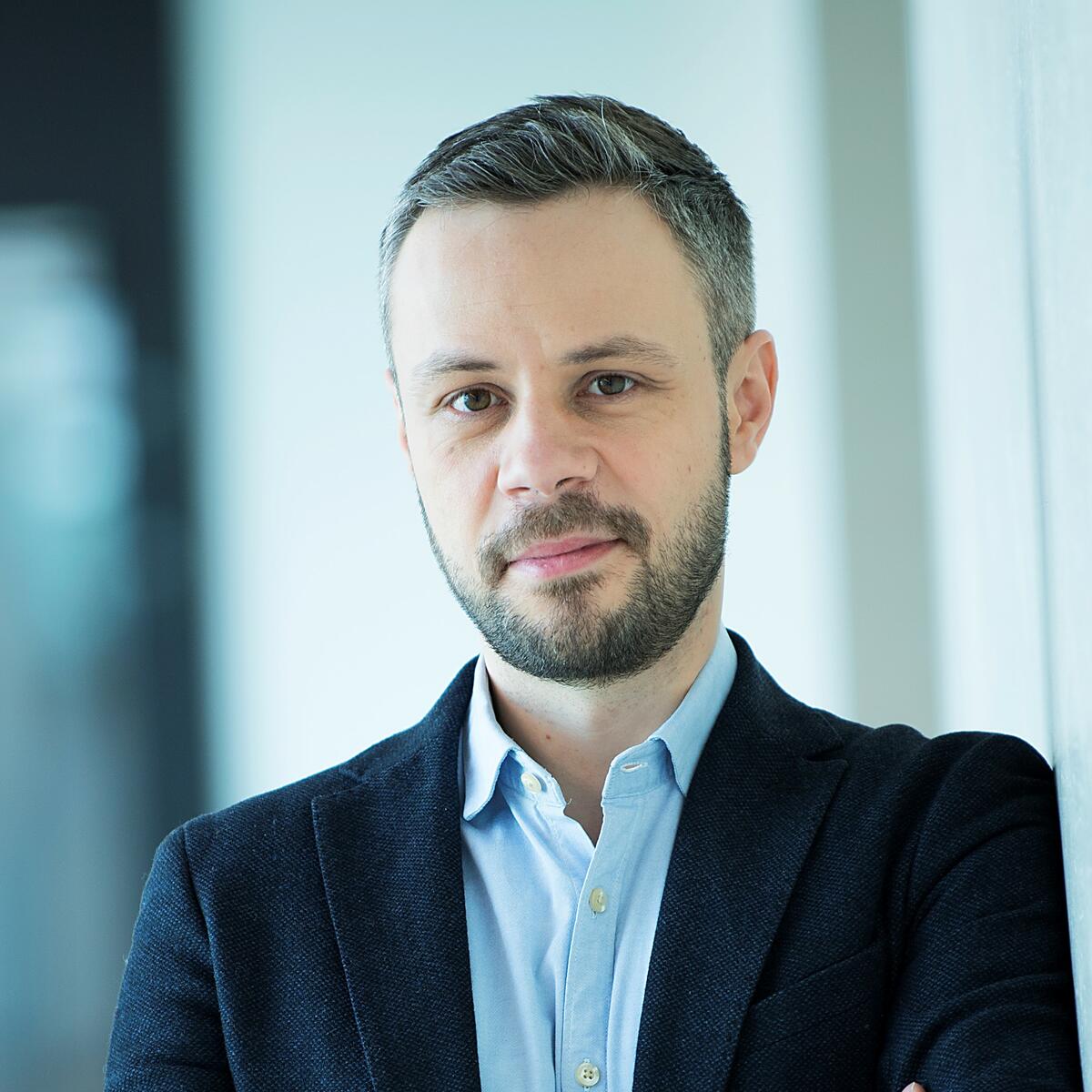 Catalin Dediu is the VP of Product Management of FintechOS. Catalin Dediu is the VP, Product Management at FintechOS. Previous to FintechOS, Catalin has led transformation projects in Financial Services working for consultancies like The Boston Consulting Group and Roland Berger, across Europe.
Kountable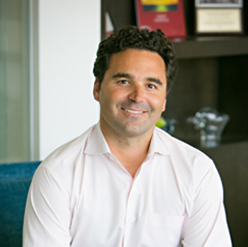 Chris Hale
is Founder and CEO of Kountable, Inc., a revolutionary startup and Market Maker that is building the world's most inclusive supply chains. Its cloud-based, global trade platform delivers unprecedented transparency in trade by connecting the biggest sellers on the globe with the most qualified buyers in emerging economies. Hale has over a decade of demonstrated success in the financial services sector. He has a deep understanding of capital markets and how performance, audit and governance work. This expertise has been the foundation of creating an environment where data transparency and auditability can be brought to market. While developing and championing the vision that became Kountable , Hale built one of the fastest growing RIAs in the US. As the COO of Perigon Wealth Management, a RIA serving approximately 100 families and managing over $1 billion USD in assets, Hale doubled its headcount and grew its assets under management nearly six-fold and lead Perigon to be among the top 5 fastest growing RIAs in the country in 2015. Hale has also consulted some of the top Silicon Valley technology startups, targeting the financial services sector in the areas of asset management and reporting, CRM, programmatic trading and digital advisory services. Hale earned his Bachelor's degree in Biology and English from Williams College .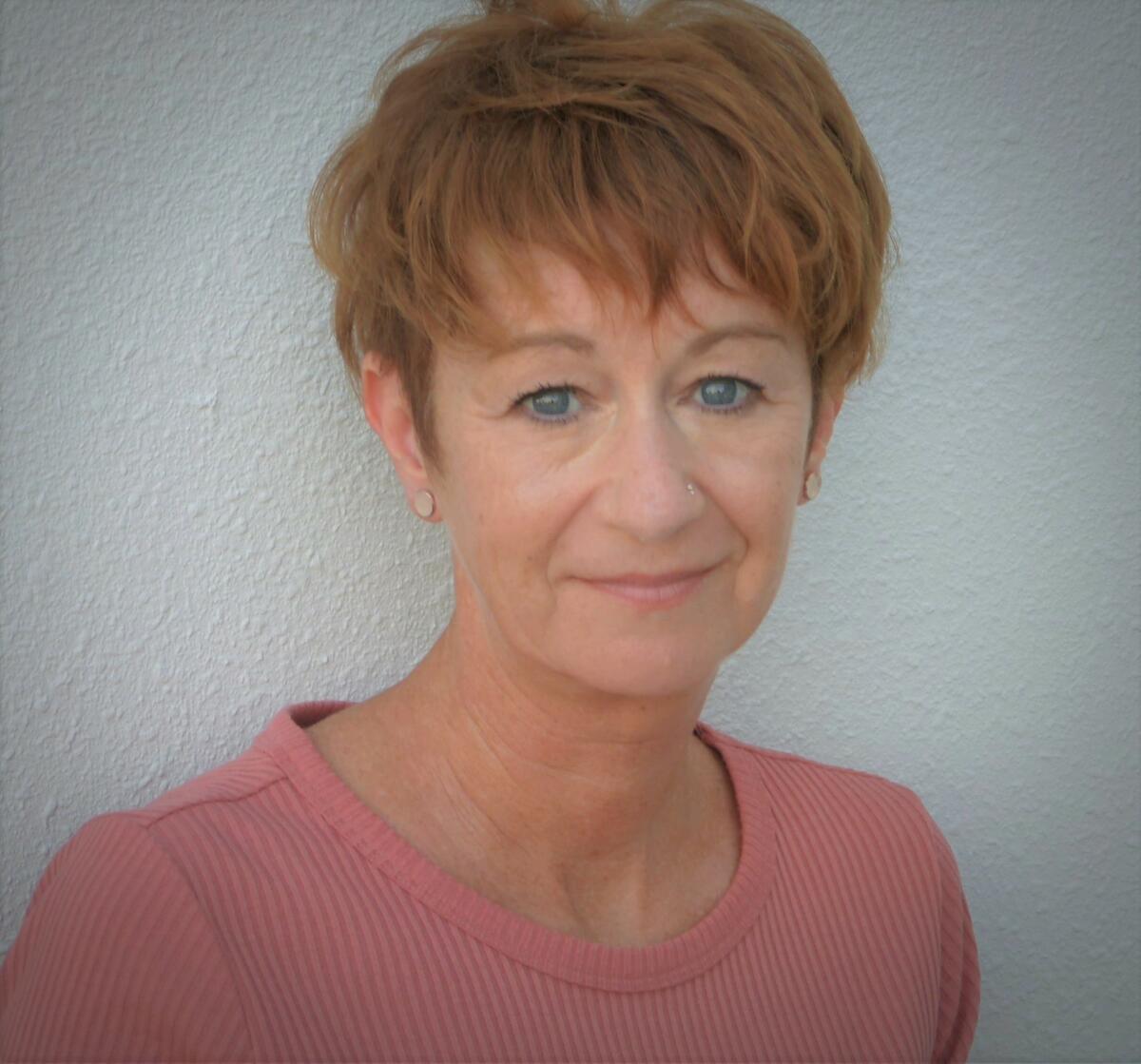 Debbie Watkins is the CEO and co-founder of Lucy. She has 20+ years of experience in technology for finance, mobile-enabled products and services, and business and strategy consulting. working in over 35 countries. She has led customer-centric market research and product development engagements; supported clients in technology platform needs assessment and implementation; managed multi-million-dollar projects in Asia and Africa; and built multi-disciplinary and multi-cultural teams in a number of countries. She has lived in Asia since 2000, and is based in Singapore where she is the CEO and co-founder of Lucy. Lucy is a neobank built to help women who are overlooked, underestimated, and underbanked become unstoppable by levelling the financial playing field. Lucy aims to empower women from all walks of life, by equipping them with the financial services, growth tools and peer support that they need to grow and thrive.
nanopay Corporation
Kevin Wallace is the Director of Partnerships at nanopay, a company that offers innovative payment and treasury solutions that empower businesses and banks to scale. Kevin has 10+ years of FinTech experience, specializing in strategic partnerships and business development, with a special interest in payment innovation, embedded business banking technology, and increasing accessibility to financial services. Prior to joining nanopay, Kevin lead business development at multiple high-growth financial tech companies in Canada and the US, delivering domestic, xborder, and POS payment solutions to SMBs across a wide range of industries. While continuing to also leverage his early experience in the blockchain space, he is now focused on bringing nanopay's vision of frictionless(R) payments to everyone.
**
Core Features & Capabilities of the SME Finance Marketplace
Access the Marketplace Platform: As representatives from member institutions, you can access the Marketplace via your personal LinkedIn or Google accounts or simply by signing up via your work email address here> smeff-marketplace.globallinker.com/
Onboarding: Once the personal account is created, you will be guided through an onboarding process to set up the company profile.
Overview: Company Name, selecting head office from Google Maps, selecting member type, uploading logo.
Company Profile: to have a rich company profile, it's recommended that you provide a brief description about the company. It'd be helpful to indicate what your company offers or what it's looking for from potential partner institutions. It's advisable to add digital addresses like website, company's LinkedIn profile or FB business page links if available.
Marketplace Offerings/Listings: Creating service listings across 8 categories, adding a brochure, video links, cover image etc., if available.
Individual User Profile: as representatives of your institution, you shall have your personal profiles on the marketplace platform to enhance networking opportunities. It's important to add your designation, job role/designation, time zone to schedule meetings, digital addresses like personal LinkedIn profile, profile photo etc. *Company profile set up is a one-time exercise and any colleague joining from the same company thereafter can simply select the company name and all the details will be prepopulated.
Marketplace: All listings on the marketplace are classified under 8 categories. You can choose to view all listings, or a particular category based on your interests/needs. You could send enquiries directly to companies that you're interested in or schedule meetings with the key contacts/representatives of the company
Enquiries: Interested members can send enquiries directly to the company by clicking on the "Send Enquiry" button on the listing and the enquiry is sent via direct message and an email notification.
Member Directory: You can browse through the member directory to learn about their work or products/services they offer. You can filter members by their types, review offerings & requirements, visit company profiles, user profiles or listings pages to know more about the company.
Schedule meetings: You can send request for meetings on the platform by selecting the participants you wish to invite. You can upload attachments if helpful.
Messages: Members can send instant messages to other members on the platform to network or explore opportunities. If a specific member is online, their profiles will be carrying a green "Online" tag.
Invite Colleagues: you could invite your colleagues to create their profiles so to expand your company's presence on the marketplace. While creating their profiles, they have to simply select the company they belong to and all the details set up by you will be pre-filled.
If you have any questions or to learn more, read the User Manual in this link.
Digital Transformation
Fintech