News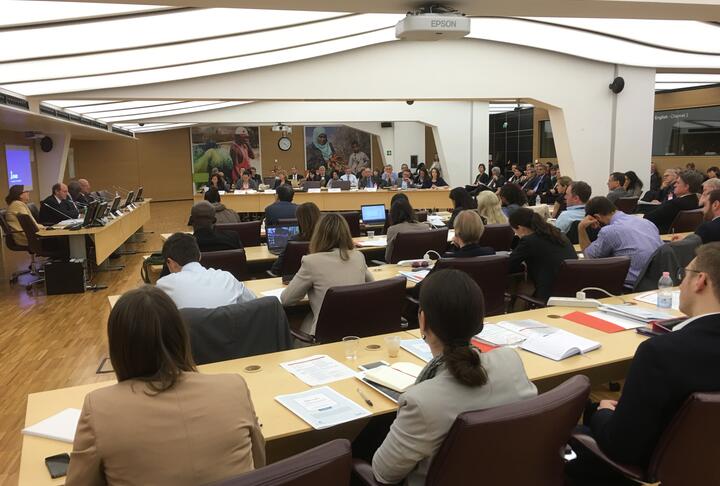 Technology and Partnerships Crucial for Reaching "Last Mile" Small Business Customers
May 20, 2016 - Development finance institutions (DFI) convened in Rome for a two-day event to discuss strategies for accelerating the growth of small businesses. This year's event focused particularly on 'last mile' customers in rural areas such as small-holder farmers, women and youth. They are often the most neglected segments when it comes to banks but they represent huge potential for returns in the long run.
Technology can be a powerful means for reaching these hard to reach segments. However, current technologies are mostly tailored for urban users who often own a smart phone. Services that can run on less advanced mobile phones should be developed to effectively reach 'last mile' users. Financial service providers are increasingly using technology to gain a better understanding of customers and their needs. They can use this information to develop more customized financial products and services for rural users.
"Partnerships between development finance institutions, financial institutions, fintechs and policymakers can overcome even the most difficult obstacles. This event gives us an opportunity to discuss what more we can do jointly to scale up successful innovations in small business finance," said Sharmila Hardi, Senior Manager of the Financial Institutions Group at IFC.
Every year the IFI/DFI Working Group Meeting on SME finance brings together important stakeholders from the world's international development community to share strategies and action plans, as well as to reflect on what works in SME finance. Around 120 participants from 40 development finance institutions attended this year's event.
"The SME Finance Forum is very pleased to convene this annual meeting of specialists from across the IFI-DFI community. One of the best aspects of our rotating co-host arrangement is that each year the meeting takes on a different emphasis, reflecting the specific character and objectives of our co-host. This year, co-hosted at IFAD's headquarters, we focused on some of the toughest segments of the SME market to serve: the poorest communities, the most rural, and the most dependent on agriculture," said Matthew Gamser, the CEO of the SME Finance Forum.
Khalida Bouzar, IFAD Director for the Near East, North Africa and Europe added, "The world's 500 million small farms collectively are the biggest direct investors in agriculture but they have a huge handicap: less than 10 percent of poor rural households have access to the most basic financial services. More than 2 billion people—most of whom live in rural areas of developing countries – are excluded from the formal financial system altogether. When policies, technologies and investments are directed to the financial inclusion of small-holders, the results are impressive – greater productivity, higher income better food security and nutrition and more social cohesion."
About the SME Finance Forum (www.smefinanceforum.org):
The SME Finance Forum works to expand access to finance for small and medium businesses. The Forum operates a global membership network that brings together financial institutions, technology companies, and development finance institutions to share knowledge, spur innovation, and promote the growth of SMEs. Established in 2012, the SME Finance Forum is managed by International Finance Corporation (IFC).
About the International Fund for Agriculture and Development (IFAD) (www.ifad.org):
IFAD, a specialized agency of the United Nations, was established as an international financial institution in 1977 as one of the major outcomes of the 1974 World Food Conference. IFAD is dedicated to eradicating rural poverty in developing countries. Seventy-five per cent of the world's poorest people - 1.4 billion women, children and men - live in rural areas and depend on agriculture and related activities for their livelihoods.