Industry Event: Speaking Role
The Alternative and Receivables Finance Forum 2023 (ARF23)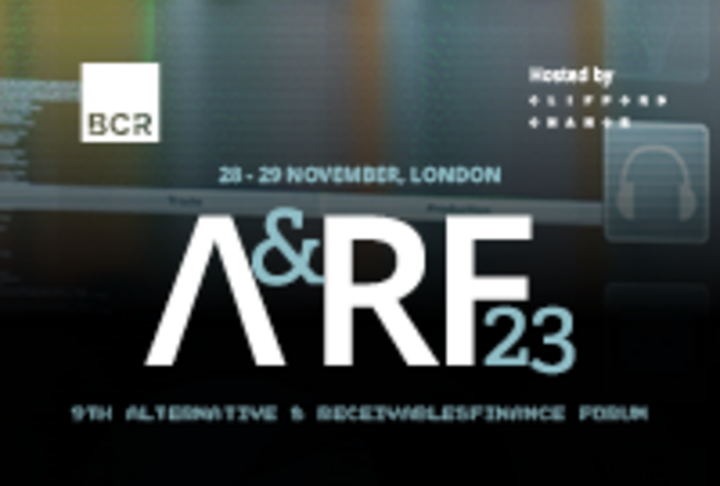 The Alternative and Receivables Finance Forum 2023 (ARF23) returns to the London offices of Clifford Chance on 28-29 November for its 9th year. We are excited to partner with BCR Publishing and invite you to join this dynamic platform for professionals in the finance industry, to explore the latest trends and opportunities in alternative receivables financing.
The SME Finance Forum is an industry partner for that event and offers members of the SME Finance Forum a discount access.
The discount code is available on the Member Portal.
Qamar Saleem, CEO of the SME Finance Forum, will be delivering a keynote presentation on 28 November at 09:30AM local time.
The macro picture for alternative and receivables finance in a continuing febrile environment
This presentation will examine the current nature, development and trends for the alternative and receivables finance market and what the impact of the latest interest rate hike cycle and continuing high inflation are.
The impact of global supply chain instability
What are the latest market trends?
How are interest rates and inflation impacting on supply and demand?
New players and partnerships – the evolution of the market
---------------------------
About BCR
BCR Publishing is the world's leading knowledge provider in receivables finance. We create and deliver news, expert articles, in depth market intelligence data and events covering factoring and invoice discounting, supply chain finance, working capital management, and trade receivables securitisation.

BCR is an SME Finance Forum Industry Partner.
Discount access for SME Finance Members
Members of the SME Finance Forum get a discount access to that event. The discount code is available on the
Member Portal
.
Supply & Value Chain Finance