News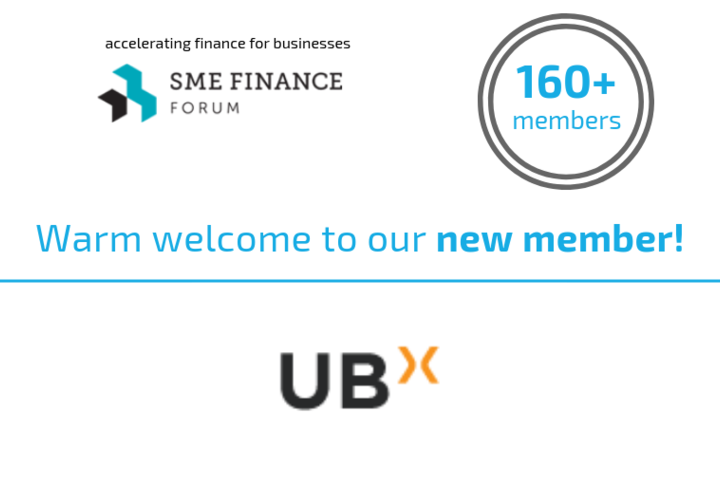 UBX joins SME Finance Forum global membership network
Washington, D.C., November 7th, 2019 – UBX became the newest member of the SME Finance Forum, a global membership network that brings together financial institutions, technology companies, and development finance institutions to share knowledge, spur innovation, and promote the growth of SMEs.
"200 million businesses worldwide need financing to invest, grow and create new jobs. We are proud to have UBX join our network of more than 160 members who work to expand access to finance for small and medium businesses," said Matthew Gamser, CEO of the Forum.
Founded in 2019, UBX is a Philippine fintech working to expand financial inclusion for MSMEs in East Asia. UBX creates tools, networks, and other products to bring ease and convenience to MSMEs financial experiences.
"Our visions are aligned with those of the SME Finance Forum in that we both promote financial inclusion and the empowerment of SMEs. We look forward to sharing our knowledge and learning from other financial institutions and fintechs from around the world," said John F. Januszczak, CEO of UBX.
To see all SME Finance Forum members, please visit: https://www.smefinanceforum.org/members/member-list
About SME Finance Forum
The SME Finance Forum was established by the G20 Global Partnership for Financial Inclusion (GPFI) in 2012 as a knowledge center for data, research and best practice in promoting SME finance. As an implementing partner for the GPFI, the International Finance Corporation (IFC) was tasked with managing the initiative.
About UBX
UBX is a Philippine fintech company with a passion for creating opportunity by building tools for financial institutions and MSMEs; initiated in 2019 for the purpose of simplifying banking and financial management, making the processes more natural, open, and accessible for MSMEs, UBX prioritizes the development of business-to-business marketplaces and logistics ecosystems, investing in fintech companies with complementing capabilities, engaging with new technologies in the world of finance, and developing and sharing corporate talent.
Media Contact
Carina Carrasco
ccarrasco@worldbank.org