News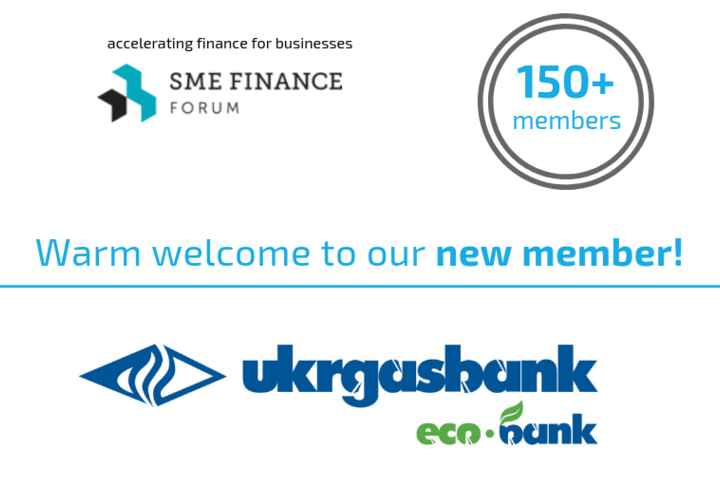 Ukrgasbank Joins 150 Other Financial Institutions to Promote SME Finance
Washington, D.C. February 5, 2019 – Ukrgasbank became the newest member of the SME Finance Forum, a global membership network that brings together financial institutions, technology companies, and development finance institutions to share knowledge, spur innovation, and promote the growth of SMEs.
"200 million businesses worldwide need financing to invest, grow and create new jobs. We are proud to have Ukrgasbank join our network of 150 members who work to expand access to finance for small and medium businesses," said Matthew Gamser, CEO of the Forum.
Ukrgasbank is a universal bank with a focus on green finance. It is among the top-five Ukrainian banks by assets. Established in 1993, the Bank has gained the loyalty of thousands of retail and corporate customers over the last 20 plus years. Ukrgasbank services around 1,000 individuals, over 51,000 of SME customers and 7,000 corporate customers. The Bank operates 242 offices in over 153 cities and towns throughout Ukraine.
"Ukrgasbank is making strong progress towards tapping the SME market segment," said Kyrylo Shevchenko, CEO of Ukrgasbank. "Membership with the SME Finance Forum will support Ukrgasbank in its strengthening of these core competencies and allow the bank to expand the network, broaden and strengthen international contacts and linkages with other public and private organizations working in the field of SME policies and programmes. Furthermore, membership with the Forum will increase our knowledge and allow us to share information through participation in international or regional meetings and other annual events."
Ukrgasbank is a dynamic financial institution, providing both traditional and unique innovative products and services. The bank actively participates in the development of the Ukrainian economy and financial system, with 95 percent of the Bank's share capital belonging to the State of Ukraine, which is represented by the Ministry of Finance of Ukraine.
To see all SME Finance Forum members, please visit: https://www.smefinanceforum.org/members/member-list
About SME Finance Forum
The SME Finance Forum was established by the G20 Global Partnership for Financial Inclusion (GPFI) in 2012 as a knowledge center for data, research and best practice in promoting SME finance. As an implementing partner for the GPFI, the International Finance Corporation (IFC) was tasked with managing the initiative. In 2015, the SME Finance Forum partnered with CapitalPlus Exchange to expand and upgrade the former Small Business Banking Network. 
About UKRGASBANK
Established in 1993, Ukrgasbank is a universal bank with a focus on green finance. Ukrgasbank services around 900,000 individuals, and over 46,000 corporate and SME customers. The Bank operates 229 offices in over 152 cities and towns throughout Ukraine.
Media Contact
Carmen Smith
csmith11@ifc.org