Our events
By invitation only
COVID-19 affected both the real and financial sectors of the economy. SME finance is no exception. However, not all industries were affected equally. Agri SMEs, often designated as essential businesses, have experienced disruptions while accessing inputs and distributing their products due to COVID-19 associated lockdowns and social distancing measures. However, the demand for finance by Agri SMEs appears to be less affected compared to some other sectors. In the agricultural sector, even before the pandemic, farmers and small agribusinesses struggled to obtain the necessary funds they needed to run and maintain their businesses. Based on replies from the SME Finance Forum's member survey, we are seeing that many financial institutions indicated a greater shift towards digital financial services to address social distancing and expediate delivery of financial services to their Agri SME clients. This means both, new digital financial products for clients and reliance on such technologies to improve internal processes.
On Thursday, June 25, 2020, at 8 a.m. EDT, panelists representing financial institutions from Africa, Europe, and Central Asia, and the Middle East and North Africa regions, will discuss the situation in financing agriculture, and SME agribusinesses during COVID-19, and what new approaches and products their institutions have been using to sustain lending to agriculture.
About COVID-19 Roundtable Series
In times of crisis, accurate and timely information is key. Sharing knowledge and practical experience are proven forms of investment that pave the path to success. With the purpose of helping our members build their own knowledge advantage, the SME Finance Forum facilitates activities and learning opportunities with the strategic approach of collecting and disseminating the best practices, while connecting SME finance experts and practitioners within our global network. Starting in late March, the Forum hosts weekly virtual roundtable sessions focusing on mitigation efforts used to cope with COVID-19, sharing those experiences in a continuous and real-time basis. Learn more>
What you will learn
The impact of COVID-19 on the demand for agriculture finance in the markets
How are the institutions addressing the impact of the pandemic?
The impact on the agriculture clients and agriculture portfolio
New financial products or approaches adopted
Use of new digital technologies
MAIN HIGHLIGHTS OF THIS SESSION
Host
Jessica Alfaro, Financial Specialist, SME Finance Forum
Moderator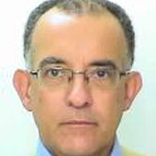 Panos Varangis is currently the Head, Agricultural Finance, Finance, Competitiveness and Innovation, Global Practice at the World Bank Group. Prior to that Panos led IFC's work in advising financial institutions to provide financial services to SMEs, agribusinesses, and farmers. Before joining IFC, Panos served as the Deputy CEO of the Agricultural Bank of Greece (2004-2009). From 1987 to 2004, he worked at the World Bank in various positions at the International Commodities Division, the International Trade Division, the Bank's Research Department, and finally at the Agricultural and Rural Development Department where he oversaw a global program on commodity risk management. Panos holds a Ph.D. in Economics from Columbia University in New York.
About the speakers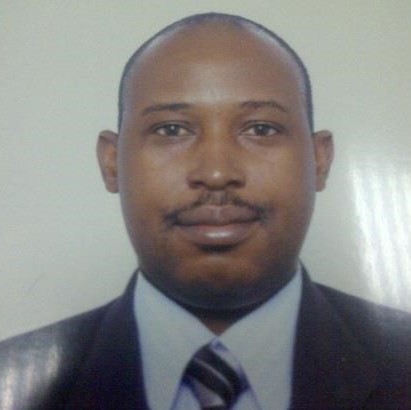 Isaac Masusu is currently a Head of Agribusiness team of the NMB Bank PLC (NMB) in Tanzania. He has more than 21 years of experience in banking with 16 years in the Agribusiness finance arena, including interaction with several sectors within Food and Agriculture (F&A) value chains. Isaac started his career in 1999 as Credit Officer at Branch, and in 2003, he switched to the Corporate Department of the CRDB Bank PLC, second-largest bank as Senior Relationship Manager for Corporate Clients. In 2006 he was fully engaged in agribusiness finance in-charge until 2011 when he joined GroFin Fund Africa as Senior Investment Manager, Tanzania Office. In late 2012 he joined NMB PLC as a Commercial Manager, Agribusiness. He has spent a total of 10 years supporting the financial needs of the Food and Agribusiness industry in Tanzania from primary Agricultural production to food and beverages, developing a good understanding of this industry and its financial needs. He has an undergraduate degree and MBA from Mzumbe University, Dar Es Salaam Business School. He is a trained professional certified accountant and has pursued equity and venture finance training from Strathmore University, Nairobi, Kenya.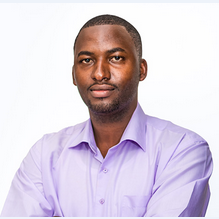 Benjamin Njenga is the Co-founder and Chief Customer Officer at Apollo Agriculture, an innovative fin-tech company based in Nairobi. Benjamin is a visionary leader with a passion for agriculture, and an unwavering belief that technology can transform agriculture. By reducing the cost and complexity of lending to unbanked farmers, he is devoted to making agriculture productive and profitable for even the most remote of Africa's 50M small-scale farmers. Benjamin Njenga holds an MBA from Jomo Kenyatta University of Science and Technology and a BSc in Agribusiness Management (First Class Honors) from Egerton University. Benjamin is highly adept at mobilizing the talents of others to solve problems, which is evident in his hands-on leadership style, as well as his ability to manage a myriad of client and partner relationships. He co-founded Apollo Agriculture with the goal of delivering input finance and advice to smallholder farmers in a highly scalable way, using technology. By reducing the cost and complexity of lending to unbanked farmers, Apollo makes productive, profitable farming possible for even the most remote of Africa's 50M small-scale farmers. As both a Co-founder and Director of Operations, Benjamin has been at the forefront of scaling the team since its inception, which has grown to include 40+ employees, 100+ call center employees, 150+ agro dealer retailer partners, and 300+ commission-based field agents. Prior to Apollo Agriculture, Benjamin worked for Acre Africa (former Kilimo Salama weather index insurance program) as the Deputy Managing Director and Commercial Director. He was instrumental in a team that designed and implemented a breakthrough micro-insurance product via mobile phone that facilitates rapid insurance payouts so farmers can replant in the same season following a period of drought.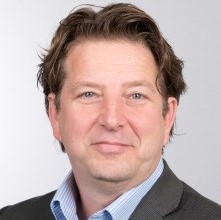 David Gerbrands has been in charge of the Rabo Partnerships Advisory Services (Banking and Agri) as from his return to the Netherlands in 2013. From 2010 - 2013 he has lived in Maputo with his family where he took up the position of Chief Commercial Director at the Rabo Development participation in Mozambique, Banco Terra. In his current capacity, he and his team manage a portfolio of projects globally with a focus on food -, and financial systems transformation. His fields of expertise are business planning, cooperative governance, retail banking, SME banking, cooperative organizations, and a keen interest in digital platforms. He is Project Director Programs ranging from Myanmar and South Africa with the World Bank to Advisory activities in Uganda, Bolivia, Albania, and other countries. Over the past few years, a focus on Digitization of banks' service offering in emerging economies and independent Platforms or ecosystems for the benefit of Agri Value Chains complement the list of advisory activities. Next to Advisory Services Rabo Partnerships is active as investor in leading banks through Arise in Africa and standalone in LATAM and Impact Finance solutions. David holds a master's degree in International Political Economy from the University of Amsterdam and an executive MBA from Erasmus University of Rotterdam. He started at Rabobank in 1999 where he held various (management) positions in operations, securities services, International Dutch Desk Network (responsible for providing support to Rabo SMEs in Poland, Germany, France, Italy, US, Belgium, Spain, and the UK) and since 2007 took up the position of Senior Project manager at Rabo Development. He has managed numerous RIAS projects including multiyear Technical Assistance projects to partner banks in Africa, Asia, Latin America, and Europe.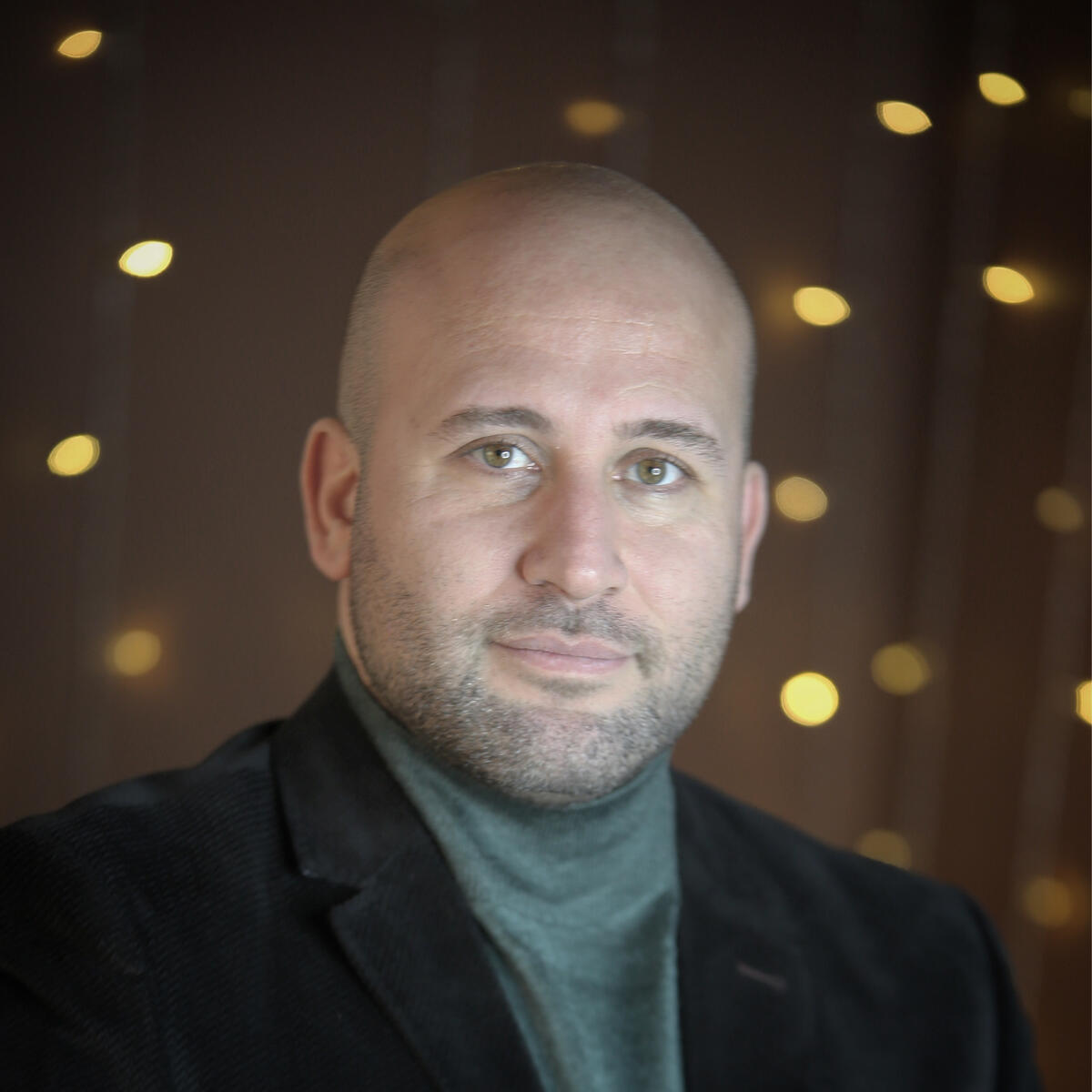 Onur Terzi is the Agricultural Banking Marketing and Business Development Senior Manager at TEB. Onur was born in 1979 in Izmir. In 2003, He graduated from Ege University in Agricultural Engineering and attended Agricultural economics graduate class. He started to work as a sales support and project coordinator in various companies based in İzmir. In 2007, he went to Italy for his doctoral studies and completed his Ph.D. course and returned to Turkey in 2008. While continuing to his doctorate, he started to work in DenizBank as Agriculture Regional Responsible in Western Anatolia Region. Throughout his tenure, he met with thousands of farmers in the west of Turkey and mediated the financing of hundreds of agricultural investments. In 2012, he transferred to the Turkish Economy Bank as Aegean Regional Sales Manager, and one year later he moved to the headquarters in Istanbul. For 3 years, he worked in the SME Banking marketing department to do marketing studies for agricultural banking. In 2016, he founded the agribusiness banking marketing department and he became the head of marketing, product management, and business development for agricultural banking. When he was working at TEB, he created the Agribusiness Big Data by the integration project with FRS (Farmer Registration System) system. In this respect, he took the lead in the use of data analytics and AI for agricultural financing. He developed a map-based performance and marketing tool called Agricon. He also actively played an active role in the design of the Tohum (seed) branches, which was opened privately by Agriculture, and became the father of these branches. He directed the restructuring project of the hunter team, which was established specifically for Agricultural Banking, and designed the team's digitization process. After digitizing agribusiness he worked for the digital transformation team for SME Banking in TEB. Onur is still trying to combine computer science with agriculture and finance.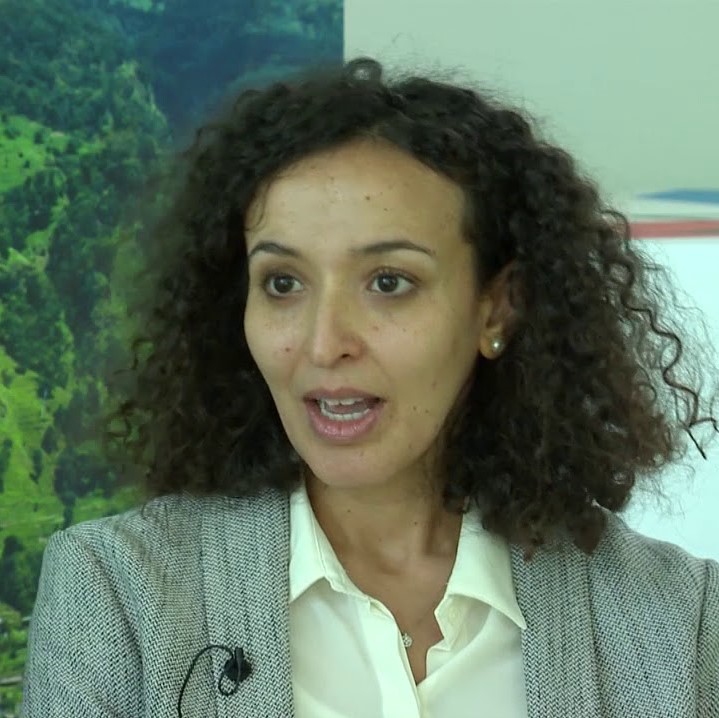 Mariem Dkhil is the Sustainable Finance specialist at Crédit Agricole du Maroc, leading Moroccan bank in agriculture financing. Her duties encompass the implementation of a social and environmental management system within the bank, the development of new products and services for climate-smart agriculture, and the contribution to responsible agricultural supply chains. She is also committed to sharing the bank's expertise with African financial institutions in order to improve smallholder farmers' financing and mobilize higher investment amounts for the adaptation of African agriculture. Previously, she contributed to the creation of GCAM's subsidiary Tamwil El Fellah, a financing company for farmers excluded from traditional bank financing. Mariem is a graduate of AgroParisTech and holds a Master's degree in Rural Development Economics from the University of Montpellier (France).
Repository
Rural & Agriculture Finance
Covid-19