Our events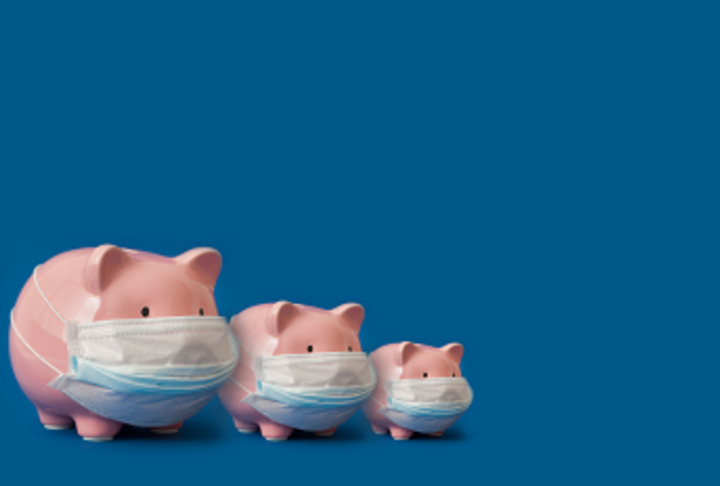 By invitation only
The incidence of COVID-19 cases varies from country to country. However, all businesses are comparatively affected by the risk of the pandemic and the containment measures taken by governments, which result in severely reduced or complete the closure of many business operations. While most large corporations seem to be able to handle the impacts of the crisis, SMEs lack the most needed resources and capital to cope with the disruption. Despite bearing the brunt of the economic impact of COVID-19, SMEs tend to get less help from government agencies.
On
Thursday, July 2, 2020, at 8 a.m. EDT
, senior executives from development institutions, think tanks, and a former government representative will analyze the macro picture and share their views on what it will take for the SME sector to recover under the current COVID-19 situation.
About COVID-19 Roundtable Series
In times of crisis, accurate and timely information is key. Sharing knowledge and practical experience are proven forms of investment that pave the path to success. With the purpose of helping our members build their own knowledge advantage, the SME Finance Forum facilitates activities and learning opportunities with the strategic approach of collecting and disseminating the best practices, while connecting SME finance experts and practitioners within our global network. Starting in late March, the Forum hosts weekly virtual roundtable sessions focusing on mitigation efforts used to cope with COVID-19, sharing those experiences in a continuous and real-time basis.
Learn more>
•
How is this shock different from previous shocks for the SMEs?
•
Should we expect at least a decade for SMEs to recover?
•
What support should SMEs expect from the governments and the financial sector?
Host & Moderator: Matthew Gamser, CEO, SME Finance Forum
About the Speakers
Jean Pierre Lacombe
is the Director of IFC's Global Macro, Market and Portfolio Research Department in Washington DC, providing to IFC's management, operational departments and external clients with applied macroeconomics research, sector/country risk evaluations and strategic asset allocation recommendations on emerging markets and global industries. His team also conducts empirical and fundamental economic research to gain insight on long term trends affecting investments. In addition, his team works hand in hand with the Corporate Portfolio Department to provide a risk based approach to understanding portfolio trends, to quantify the impact of current and projected country/market developments on the portfolio as well as to build an asset allocation framework. Previously at IFC, he worked at Corporate Portfolio Management Department, and Central Equity Department as well as the Corporate Strategy Department. Prior to joining IFC, Jean Pierre spent 15 years in the private sector, working for Johnson & Johnson, Lehman Brothers and Barclays Capital in New York, Hong Kong, Sao Paulo and London. During his investment banking career, he headed institutional and proprietary trading in foreign exchange, fixed income, equities and derivatives for Latin and Asian emerging markets. Jean Pierre has degrees in Mechanical Engineering and Operations Research from Cornell University and Finance from MIT.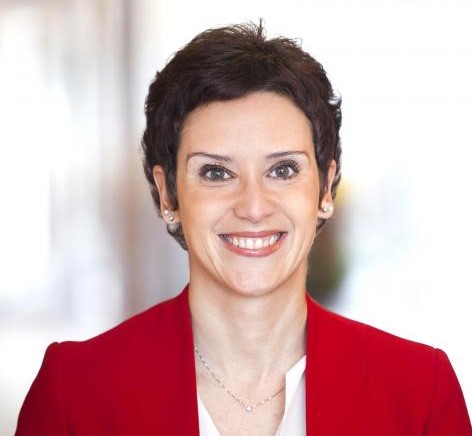 Monica de Bolle
is a senior fellow at the Peterson Institute for International Economics. Since January 2017, she is adjunct lecturer and former director for Latin American studies and emerging markets at the School of Advanced International Studies at Johns Hopkins University. De Bolle was nonresident senior fellow at the Institute between March 2015 and January 2017. Named as "Honored Economist" in 2014 by the Order of Brazilian Economists for her contributions to the Brazilian policy debate, de Bolle focuses on macroeconomics, foreign exchange policy, monetary and fiscal policy, trade and inequality, financial regulation, and capital markets. De Bolle obtained her BA in economics from the Pontifical Catholic University of Rio de Janeiro and holds a PhD in economics from the London School of Economics and Political Science. Prior to joining the Institute, De Bolle was professor of macroeconomics at the Pontifical Catholic University of Rio de Janeiro, as well as managing partner of Galanto | MBB Consultants, a macroeconomics advisory firm. She was also a director of the Institute for Economic Policy Research (IEPE/Casa das Garças), a prestigious think tank based in Rio de Janeiro, Brazil, and an economist at the International Monetary Fund. De Bolle has authored and coauthored a number of books on the global economy and Brazil's policy challenges, including How to Kill the Blue Butterfly: A Chronicle of the Dilma Era (2016), The State of the World Economy, Challenges and Responses: Essays in Honor of Pedro S. Malan (2014), The Future of Brazilian Manufacturing: The Deindustrialization Debate (2013), New Dilemmas in Economic Policy (2011), Financial Regulation Reform in the US: New Global Architecture and the Brazilian Regulatory Context (2009), and How to Respond to the Global Financial Crisis? Economic Policies for Brazil (2009). Her views on Brazil's economy and economic policy have been published widely by the international and Brazilian media. She contributes regularly to major Brazilian newspapers Exame, O Globo and O Estado de São Paulo.
Giuseppe Gramigna
is an SME Consultant, and former U.S. SBA Chief Economist. Giuseppe's work focuses on the small and medium enterprises (SMEs). He advises national, multilateral and non- profit entities on how to best assist SMEs. His area of expertise includes: (i) national SME policies, (ii) designing SME assistance programs, (iii) program benchmarking, performance and impact evaluations, (iv) portfolio credit risk monitoring and assessments, (v) portfolio and partner risk management. Giuseppe works with international organizations such as the World Bank, OECD, APEC, and the ASEAN. He severs on the scientific committees of several academic institutions and publications. He also serves on the advisory board of several non-profit entities that assist SMEs. At the U.S. Small Business Administration, Giuseppe serves as the Agency's Chief Economist, where he advises the Agency on economic trends affecting small businesses, and leads research on economic impact evaluations and strategic planning. He served as the Chair of the interagency Subcommittee on Evaluating Business Technical Assistance Programs (E-BTAP), a group responsible for developing best practices for implementing economic impact evaluations within the U.S. Federal government. He also serves as the U.S. Permanent Delegate and Vice Chair to the OECD Working Party on SMEs and Entrepreneurship. Before joining the U.S. Small Business Administration, Giuseppe headed the consulting firm, DASSI Corp. His other areas of interest include the construction industries, tourism, information services, and regional economic development. Giuseppe earned a BA in economics from The State University of New York at Purchase, and a graduate degree in economics from The New School For Social Research. His academic research focused on how changes in financial markets affect small business lending, and on labor migration during periods of economic transition. He later worked in the equity research department of a major investment bank, where he focused on natural resource industries. During 1996 to 2001 Giuseppe served as vice president and then president of the SUNY Purchase College Alumni Association., He also served as Alumni Representative to the Purchase College Council, a gubernatorial appointed oversight body.
A summary of this session will be posted here soon.
For more information: please contact: Khrystyna Kushnir.
Repository