Our events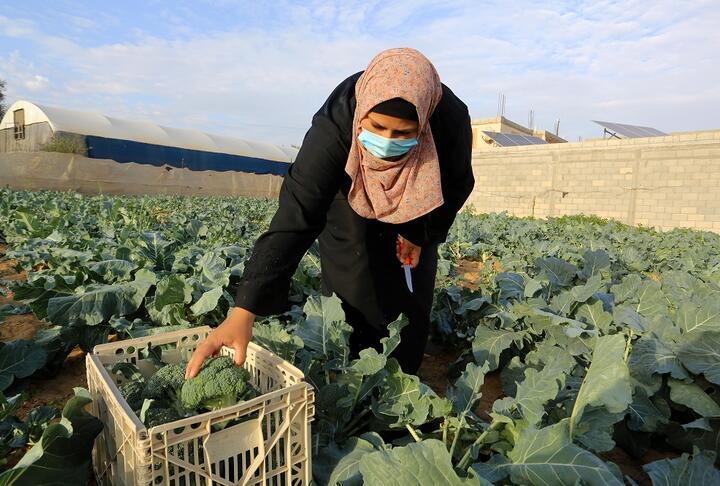 By invitation only
While the impact of the COVID-19 pandemic differs by industry and country, there is one group that has been hit particularly hard across the board: women-owned small businesses. To create effective evidence-based mitigation measures, financial institutions need data, methods, and tools to measure the impact of the pandemic on women entrepreneurs.
On
Thursday, March 11th, 2021, at 8 a.m. EST
, we will hear from executives at Women Entrepreneurs Finance Initiative (
We-Fi
), a collaborative partnership that seeks to address financial and non-financial constraints faced by women-owned SMEs in developing countries;
FINCA Impact Finance
, a global network of microfinance institutions and community-based banks;
vCita
,
a fintech helping SMEs manage their business; and, the
IFC
, each of which will discuss how institutions are measuring the impact of COVID-19 on women entrepreneurs and the available tool to measure that impact during the pandemic.
What you will learn about
•
What challenges do financial institutions face in collecting and analyzing gender-disaggregated data about the impact of the pandemic?
•
What role can digital technology play in helping institutions assess the impact of the pandemic on women-owned businesses?
•
What are the ongoing initiatives that help harmonize definitions and methods for measuring impact?
Host: Matthew Gamser, CEO, SME Finance Forum
Moderator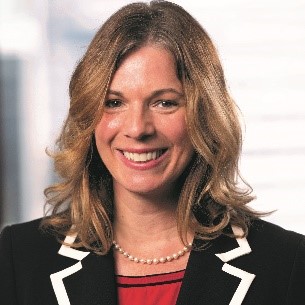 Jessica Schnabel
is the Global Head of IFC's Banking on Women business in the Financial Institutions Group. She is responsible for building IFC's global investment business for financial institutions in emerging markets, to radically scale-up and improve financial services for women and women-led SMEs. She has led the team to invest over US$2.7 billion and provide solutions to over 100 banks and financial institutions in over 55 emerging market countries to build profitable financial and nonfinancial services for women customers. Building partnerships with public and private sector players, IFC's Banking on Women business has been at the forefront of innovations such as the Banking on Women-Global Trade Finance Program and the Women Entrepreneurs Bond, action-oriented data analytics, and tangible financial and development results. Her prior experience in IFC includes a range of debt, equity, and balance sheet risk-management investments in commercial banks, private equity funds, and asset finance companies. Ms. Schnabel holds an undergraduate degree from Indiana University and a graduate degree from the Johns Hopkins University School for Advanced International Studies.
Speakers
Wendy Teleki
is Head of the We-Fi Secretariat, which is housed in the World Bank Group. The Secretariat is responsible for supporting the We-Fi Governing Committee in the allocation and supervision of We-Fi funding as well as communications, advocacy, and learning focused on strengthening opportunities for women entrepreneurs in collaboration with the GC, Implementing Partners and other stakeholders. Ms. Teleki joined We-Fi in May 2019. Prior to that, Ms. Teleki worked with the International Finance Corporation leading numerous activities and initiatives focused on small and medium enterprise development in emerging markets around the world. This included several blended finance, investment and advisory programs, including IFC's We-Fi program and the Global SME Finance Initiative. Wendy has an MBA in Finance from the Wharton School of Business and an MA in International Economics from the Johns Hopkins School of Advanced International Studies.
Zar Wardak
is FINCA Impact Finance's Vice President & Division Director, where she leads the network's operations in Afghanistan, Armenia, Azerbaijan, Georgia, Jordan Kosovo and Tajikistan. Prior to becoming Division Director, Zar served as Regional Director for the Middle East and South Asia Region. Under Zar's leadership, FINCA's operations in the MESA region expanded to cover two full-service microfinance institutions and one bank, each of which now has more than 25,000 clients. FINCA Impact Finance has also become a catalyst for women's economic empowerment in the MESA region. Zar previously served as CEO of FINCA Afghanistan. Prior to joining FINCA, Zar worked as a financial services industry consultant in Afghanistan and served as Regional Sales Integration Director for Citibank in Texas before that. She holds a Bachelor of Arts in International Business from Southwestern College in Kansas and a Master of Science in Peace Operations from George Mason University in Fairfax, Virginia. Zar also serves as Chairperson of the Afghanistan Microfinance Association and Chairperson of the Board for FINCA Jordan, Afghanistan, Pakistan and Kosovo.

Adi Engel
is the Chief Marketing Officer of vCita. She is responsible for leading vcita's strategic thinking and global marketing objectives in supporting micro and small businesses on their journey to success and digital transformation. Coupled with her business acumen, Adi has a host of experience and customer-centric product knowledge, which she constantly brings into new, innovative, company-wide, initiatives that are guided by her passion for enabling the inclusion of the underserved. Driving a growth culture and mentality, Adi, together with her team, are helping to positively impact hundreds of thousands of small businesses around the world to build businesses they are proud of vcita. Championing digital inclusion and financial inclusion for SMEs, vcita is proud to be supporting the most #agile, #creative, and #resilient segment of entrepreneurs. Using its global footprint, vcita helps SME owners around the world manage the fundamentals of their day-to-day business - Money, Time, and Clients. By simplifying, automating, and creating bite-size learning opportunities, vcita support SMEs in digitalizing aspects of their business, freeing them up to focus on what's important - creating great client experiences, and building sustainable businesses. vcita's core belief is that we rise by lifting others.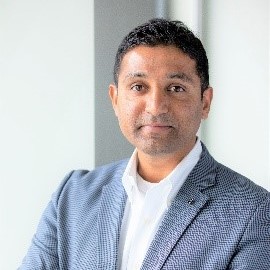 Roshin Joseph
is a Results Measurement Specialist with the Sector Economics and Development Impact Department of International Finance Corporation (IFC) - The World Bank Group. At IFC, Roshin leads ex-ante and ex-post development impact results measurement for private sector investment and advisory projects, and blended finance facilities focusing on financial institutions in Africa, Middle East and globally. He has 15 years of results measurement, evaluation, consulting, project management, and analytics experience in over 10 countries. Roshin joined IFC from the World Bank, and prior to his current role, was based in IFC's Amman, Jordan office. He has also worked in the private sector as a business intelligence analyst and has held leadership and board member positions with NGOs. Roshin holds a Bachelor of Engineering from Visvesvaraya Technological University and a Master in Business Administration from Georgetown University.
Extra Time with Speakers!
Want to learn more about an institution or speak directly with a panelist from the roundtable? Join our new Roundtable - Extra Time! This is 30-minute breakout session with one of the presenters from the roundtable. Microphones will be unmuted, and participants can speak more conversationally, and ask direct questions to the presenters. Each session will be chaired by a SME Finance Forum moderator. Link
to join>
About COVID-19 Roundtable Series
In times of crisis, accurate and timely information is key. Sharing knowledge and practical experience are proven forms of investment that pave the path to success. With the purpose of helping our members build their own knowledge advantage, the SME Finance Forum facilitates activities and learning opportunities with the strategic approach of collecting and disseminating the best practices, while connecting SME finance experts and practitioners within our global network. Starting in late March, the Forum hosts weekly virtual roundtable sessions focusing on mitigation efforts used to cope with COVID-19, sharing those experiences in a continuous and real-time basis. Learn
more>
Gender Finance
Covid-19
Fintech