Our events
Virtual Workshop: Digitalizing Supply Chain Finance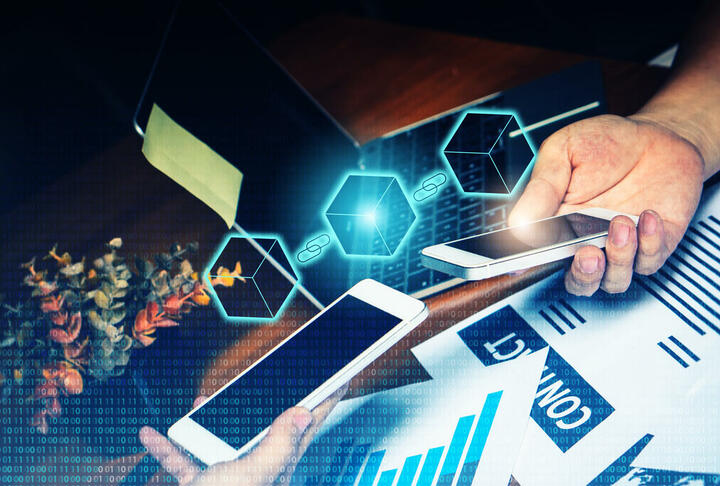 Virtual Workshop: Transition Digitalizing Supply chain finance
The value of global supply-chain finance (SCF) market remains significantly untapped. According to a recent Mckinsey report, nearly 80 percent of eligible assets do not benefit from better working-capital financing, and the remaining one-fifth of assets are often inefficiently financed.
The global supply chain finance industry has the potential and can fulfill the basic promise of financing the working capital necessary to run any business. Digitalizing supply chain finance can benefit the entire supply and distribution ecosystem if done properly, enabling corporate buyers to secure inventory by extending payment terms, and increasing certainty on forward orders for suppliers. Both banks and nonbank SCF providers can generate stable, short-term, lower-risk recurring transaction volumes while creating an avenue for broader offerings such as foreign exchange, cash management, and capital markets products.
SCF has only partially delivered on this promise despite many emerging and promising catalysts such as digital delivery, fintech innovation, industry utilities, blockchain, and API technologies. Often it is focused on larger, well-financed multinational corporations and their first-tier suppliers only, while smaller and under-financed enterprises down the chain face barriers to access. Many institutions cannot offer the full range of SCF products, because they have limits on exposure or risk and limited expertise in underwriting and because they lack existing processes. The fragmentation of SCF platforms and data sharing makes the task even more difficult.
Considering the important role of SCF, the APFF, in partnership with the SME Finance Forum, is organizing this workshop to explore ways for digitalization to unlock the potential of SCF and bring meaningful changes in access to and availability of SCF for SMEs. The workshop will attempt to address the following questions:
1. How global value chains are being reshaped by cross-border data flows and new technologies.
2. How regulators and policymakers could support and address challenges resulting from the cross-border nature of SCF.
Co-organized by
APEC Business Advisory Council (ABAC)

SME Finance Forum

Office of SMEs Promotion Thailand (OSMEP)

Asia-Pacific Financial Forum (APFF)
Co-hosted by
Thai Bankers' Association

Office of SMEs Promotion Thailand (OSMEP)
ABOUT THE ORGANIZERS:
APEC Business Advisory Council
The APEC Business Advisory Council (ABAC) was created by the APEC Economic Leaders in November 1995 to provide advice on the implementation of the Osaka Action Agenda and on other specific business sector priorities, and to respond when the various APEC fora request information about business-related issues or to provide the business perspective on specific areas of cooperation. ABAC comprises of up to three members of the private sector from each economy.
APFF Sustainable Finance Development Network
The Sustainable Finance Development Network (SFDN) was set up within the Asia-Pacific Financial Forum (APFF) as recommended by the APEC Business Advisory Council (ABAC) in 2020. It serves as an international platform for private-public sector collaboration, accelerating the convergence of sustainable finance policies among APEC economies and strengthening the region as they develop a common global sustainability framework. This is done primarily through activities supporting the APEC Finance Ministers' Process and assisting ABAC in developing its high-level recommendations to the Finance Ministers. In 2022, SFDN is mandated to support ABAC in developing recommendations in five key areas, which include MSME transition.
The Office of SMEs Promotion, Thailand
The Office of Small and Medium Enterprises Promotion (OSMEP) is a government agency under the Office of the Prime Minister. The establishment of OSMEP was endorsed by the Small and Medium Enterprises Promotion Act, B.E. 2543 (2000) and the Small and Medium Enterprises Promotion Act (NO. 2), B.E. 2561 (2018). It is the leading organization in formulating policies and strategies on MSME promotion as well as to serve as a focal agency in coordinating the network systems of public and private sectors in order to drive MSMEs to grow with strength and sustainability.
SME Finance Forum
The SME Finance Forum, managed by the International Finance Corporation, was established by the G20 Global Partnership for Financial Inclusion (GPFI) in 2012 as a knowledge center for data, research and best practice in promoting SME finance. It works to expand access to finance for small and medium businesses. The Forum operates a global membership network of over 220 members that brings together financial institutions, technology companies, and development finance institutions to share knowledge, spur innovation, and promote the growth of SMEs.
Thai Bankers' Association
Since its establishment in 1958, the Thai Bankers' Association (TBA) has played an active role in representing the banking community in discussions with the Bank of Thailand, Ministry of Finance, Ministry of Commerce, and other government agencies in formulating and implementing key economic and financial policies. It collaborated with the Board of Trade of Thailand and the Federation of Thai Industries in establishing the Joint Public-Private Consultative Committee, a prominent forum to discuss on-going national issues with the government, which often results in very fruitful adjustment of government policies or amendment of laws and regulations that are conducive to efficient practices in trade and investment. TBA is also a founding member of the ASEAN Bankers Association and works closely with the Foreign Banks Association in various banking issues, including improving the payment system, formulating guidelines for common practice on rule and regulations, and organizing joint charity activities.
13 June 2021
1800-2100 Canada, Mexico and USA (Pacific Daylight Time)

2000-2300 Canada, Mexico and USA (Central Daylight Time)/Peru

2100-2400 Canada, Mexico and USA (Eastern Daylight Time)/Chile
14 June 2021
0400-0700 Russia (Moscow Standard Time)

0800-1100 Indonesia (Western Indonesian Time)/Thailand/Viet Nam

0900-1200 Brunei Darussalam/China/Hong Kong, China/Malaysia/The Philippines/Singapore/Chinese Taipei

1000-1300 Japan/Korea

1100-1400 Australia (Australian Eastern Standard Time)/Papua New Guinea

1300-1600 New Zealand
Supply & Value Chain Finance