Industry events
WEBINAR: Fintech and the Future of Finance Flagship Report Launch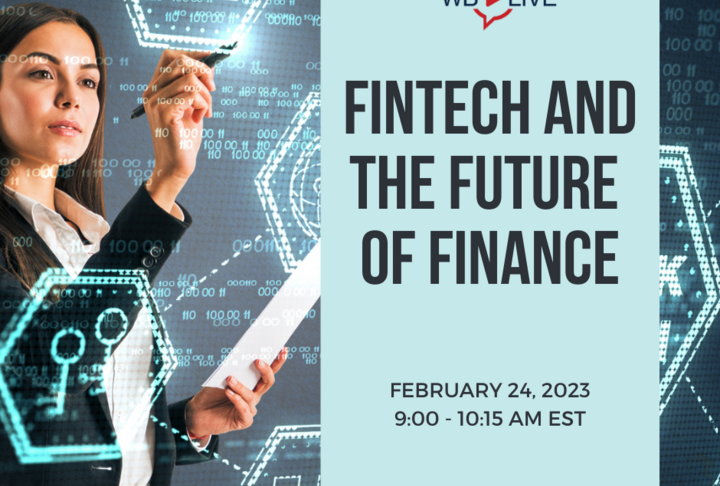 The financial services industry is undergoing a technological transformation, ushering in a new era of financial products, business models, markets, and even money. How can the industry and policymakers foster responsible innovation to improve financial inclusion and efficiency, while mitigating new risks?
Join this discussion and hear from private and public sector leaders as they discuss the challenges and opportunities ahead.
Panelists:
Madhabi Puri Buch, Chairperson Securities and Exchange Board of India
Koba Gvenetadze, Governor Central Bank of Georgia
Sheila M'Mbijjewe, Deputy Governor Central Bank of Kenya
Jerry Ng, President Commissioner Jago, Indonesia
Monica Brand Engel, Co-Founder and Managing Partner Quona
About the Fintech and Future of Finance flagship report
The ongoing digitization of financial services and money creates opportunities to build more inclusive and efficient financial services and promote economic development. Countries should embrace these opportunities and implement policies that enable and encourage safe financial innovation and adoption. Technological advances are blurring the boundaries of both financial firms and the financial sector. New infrastructures, providers, products, business models, and market structures are shaping market outcomes in profound ways. As such, it is necessary to ensure that market outcomes remain aligned with core policy objectives as the financial sector continues to transform and policy tradeoffs evolve.
Financial Inclusion
Policy & Regulation
Fintech