Our events
Webinar: Gender Intelligent Banking
22 March 2017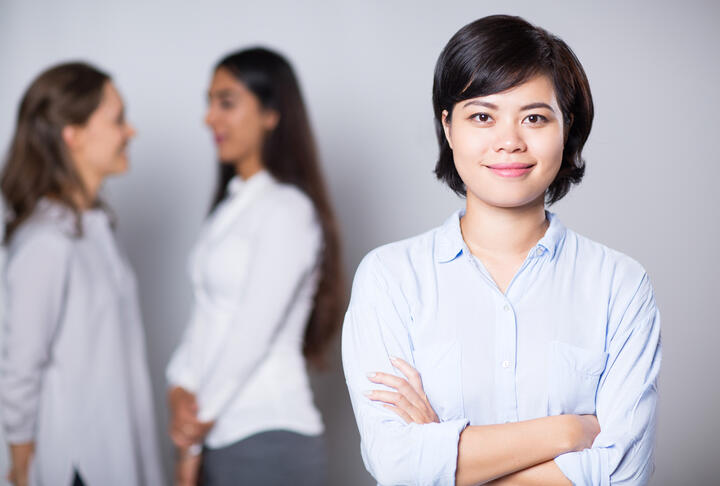 During the last decade, the banking industry has increasingly recognized women's considerable financial and purchasing power. This acknowledgement has resulted in the application of a "gender-neutral" lens in financial services that emphasizes the equal treatment of women and men. GBA research has shown, however, that the way for banks to reach and keep women customers is not to treat them the same as men, but to integrate their specific financial needs, preferences, attitudes and behaviors into business models and customer value propositions.
This webinar will explore key insights from new research on 12 GBA member banks. The findings prove a strong case for gender-intelligent strategies, and also challenge the industry's basic assumption that gender-neutral banking works. Kaylene Alvarez, IFC Banking on Women global practice group lead and gender specialist, and Joanne Thomas Yaccato, creator of the groundbreaking Gender Intelligence and Gender Lens methodology, will share best practices from leading customer centric banks on how to serve women's unique needs.
This event is organized in partnership with Global Banking Alliance for Women (GBA).
About the speakers
Kaylene Alvarez is a gender specialist in financial inclusion and impact investing with the International Finance Corporation (IFC). She has over twenty years of banking and investment experience in almost thirty emerging markets. She focuses on access to finance for women-owned MSMEs, risk management, investment structuring and innovations to reach underserved sectors. Prior to joining IFC, Kaylene founded two businesses supporting equitable access to finance for women.
Joanne Thomas Yaccato is a world-renowned women's rights advocate and international gender finance specialist engaging business, nonprofit and government leaders to cement economic, social and cultural change. She is the creator of the groundbreaking Gender Intelligence and Gender Lens methodology, globally adopted as canon by the Work Bank and the European Bank for Reconstruction and Development.
To register
Register to join the webinar. Prior registration is required to attend webinar. Enter meeting number 732 842 941 if registration form is not displayed. Having problems registering? Contact fsiddique@ifc.org.