Videos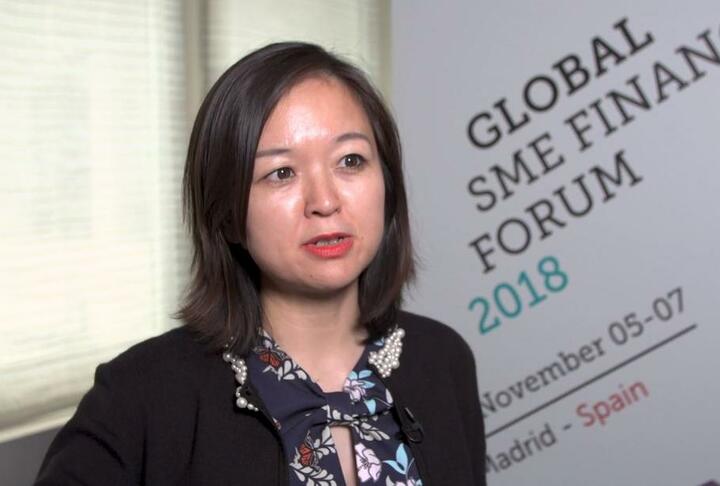 Zhaoli Meng, Dean of JD Finance Research Institute Talks JD's Logistics Serving SMEs During the SME Finance Forum 2018
During the Global SME Finance Forum 2018, Zhaoli Meng, Dean of JD Finance Institute detailed the power of JD's logistics and how it is working to serve more SMEs.
JD.com is China's largest online retailer and its biggest overall retailer, as well as the country's biggest Internet company by revenue. They have 400 million consumers, among those 200 million SMEs.
"We help SMEs sell their product [along] [with] [providing] financial services," Meng shared.
In addition, JD has an innovative way of delivering fast leasing eligibility results to clients. "We help SMEs apply to loans within one second through their mobile phone. We know very well [if] their product is popular, their income for next month, and we can predict which kind of product line SMEs should do more [of] or cut," Meng said.
Furthermore, Meng provided the example of China's utilization of face recognition technology, stating this kind of standardization process is saving money.
"When we do the inclusive finance, we think there must be some way to empower the whole industry." Meng said.
More than 600 attendees represented 208 institutions and 80 countries at the Forum. See event highlights, testimonials, other expert interviews, 13 TechPitches, session presentations and a recap of the Study Tour to 12 innovative financial institutions on the event website: https://globalsmefinanceforum.org/2018/