Our events
2023 SME Finance Forum Members' Meeting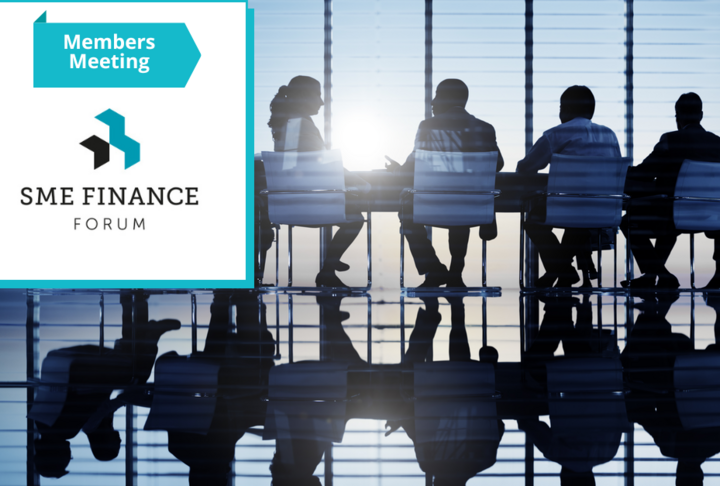 Registration for the 2023 Members' Meeting of SME Finance Forum is now open.
The 2023 Members Meeting of the SME Finance Forum will take place virtually via WebEx on January 17, 2023. The 90-minute meeting will start at 08:00 EST (GMT-5). Prior registration is required at https://bit.ly/SMEFFMemberMeeting.
Join this interactive meeting to get an overview of the 2023 calendar of physical and virtual activities, meet new members, and provide input on the work program of our newly established six Thought Leaderships (TLs):
1. Sustainable Finance;
2. Inclusive Finance;
3. Supply Chain;
4. Agrifinance;
5. Digital Transformation and Ecosystems;
6. Data, Risk, and Regulation.

In response to the feedback from our 2022 member survey, SME Finance Forum created six TLs to deepen members' knowledge in their priority areas of interest. Each TL will be chaired by two Thought Leaders (from the IFC and a member institution).
At the meeting, IFC Thought Leaders will present:
the scope of each theme;
main challenges facing institutions in this area;
planned activities for 2023.
You will have a chance to:
express an interest to be a Thought Leader and co-chair one of the themes with an IFC expert;
express an interest to be a speaker and share your experience at one or more of our 2023 events;
identify specific topics you want to see covered by the 2023 program.
If Interested and not a Member send an email to Karla Espinoza
Non Financial Services
Supply & Value Chain Finance
Policy & Regulation
Data & Cybersecurity
Fintech