Industry Event: Speaking Role
Beyond Crisis Mitigation: The Role of Mediterranean Credit Guarantee Schemes in Boosting the Post-COVID-19 Recovery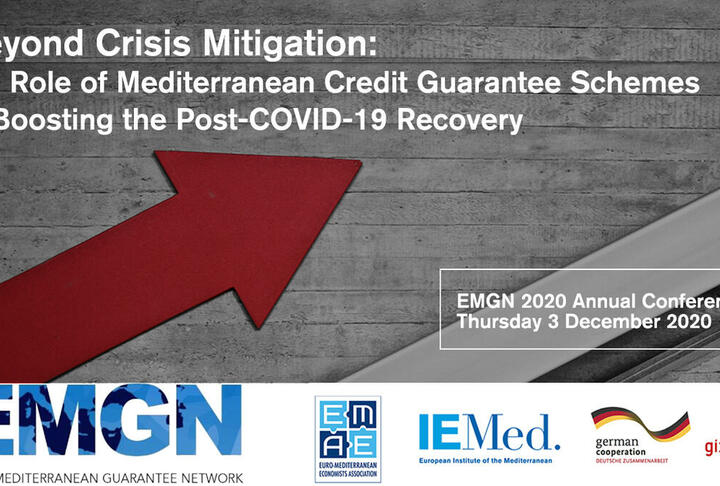 The Euro-Mediterranean Guarantee Network (EMGN) has been working through the pandemic with its partner institutions to share best practices and experiences. It has created a platform for members to learn, brainstorm and think about the future of Mediterranean economic resilience. With this objective, the EMGN will devolve its first Annual Virtual Conference, "Beyond Crisis Mitigation: The Role of Mediterranean Credit Guarantee Schemes in Boosting the Post-COVID-19 Recovery" to discuss the future prospects of regional CGSs as well as possible tools to improve their impact on local economies. This virtual event, of three hours circa, will revolve around two main sessions, dealing with CGSs' role in post-Covid-19 recovery and the possibility to implement Counter Credit Guarantee Schemes in the Mediterranean.
We're proud to add that our member
CGC Egypt
is the Lead Representative of the EMGN.
Date: Dec 3, 2020 09:30 AM in Madrid