Blog
Going Beyond Financing in Support of SMEs During and After COVID-19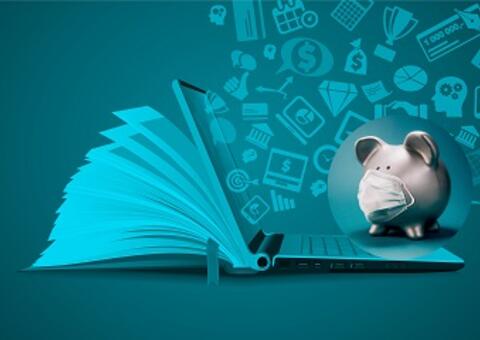 Over 200 million small businesses around the world need financing to invest, grow, and create new jobs. But we know that SMEs need more than financing to thrive. They need access to information, markets, and technology to become more productive, efficient, and resilient. They also need access to resources that can help strengthen their well-being. Increasingly banks and fintech companies are becoming embedded in the SME ecosystem and playing a key role beyond finance to build and grow the capabilities of small businesses. However, COVID-19 continues to test the resilience of millions of SMEs globally. Non-financial support can help ensure a robust recovery. The question is, why do banks do this?
As part of a weekly webinar series on COVID-19 mitigation efforts, the SME Finance Forum hosted a virtual roundtable that addressed this question and the importance of going beyond finance under COVID-19. The virtual roundtable was hosted by Matthew Gamser (
SME Finance Forum
) and moderated by Joanna Romero (
IFC
) with panel members Josephine Anan-Ankomah (
Ecobank
), Natia Vacharadze (
TBC Bank
), Rebecca Harrison (
African Management Institute
) and Steve Landman (
KIU Global
). Each shared their insights on challenges, and the resources and partnerships that have been employed to ensure SMEs can build resilience now and post-pandemic.
Natia shared TBC Bank's experience of the immediate actions taken by them during the state of emergency in Georgia. Within the first week of the lockdown, TBC had put together a plan to support small businesses with the help of their ecosystem, companies, and partners. They leveraged the help of Vendoo.ge, an e-commerce marketplace, and proposed special discounts for product placement. They transferred all in-person training to an online forum, which allowed them to reach more businesses across Georgia and resulting in support to 2,000 businesses overall. The online training also included topics such as crisis management, financial planning and marketing communications during a crisis. Additionally, TBC partnered with VISA, offering free online stores for over 200 MSMEs to showcase their products and providing vouchers to help businesses sell their products and generate sales during the lockdown. TBC further supported MSMEs in content generation, free delivery service and free remote legal services.
Another organization that focuses on training, the African Management Institute (AMI) helps SMEs to thrive through practical tools, training and coaching. They blend online digital training with in-person workshops (now offered virtually), combined with practical coaching on business practices. They've reached out to 20,000 SMEs in the region and work with financial institutions to achieve greater reach. Over time, they have started to see clear evidence of SME growth, job creation and customer loyalty. Rebecca added that since COVID-19, they have focused on 3 C's - Cash, Community and Calm. Through AMI's Bootcamps on crisis management in East Africa, they have helped 1,300 SMEs plan their finances by learning to develop cash flow forecasts. They organized webinars and fireside chats to help SMEs network and learn from other organizations, giving them an opportunity to form strong connections and build an SME community. Lastly, to build a resilient business it is important to be a resilient person, so AMI organized meditation sessions to help entrepreneurs manage their energies for the day.
In South-East Asia, where there is a massive credit gap due to no collateral, patchy credit histories or no records to present to banks, KIU Global aims to bridge this gap between MSMEs and financial institutions. They develop tools that digitize financial records, bank statements and allow small businesses to manage their bookkeeping, invoicing and operations. They've helped nearly 30,000 MSMEs to digitize and grow their enterprises. They too have a training component with KIU Academy in Bangkok training MSMEs on how to use digital platforms, how to do financial management, working with cash flows and most importantly, how to borrow money and its impact.
Josephine from Ecobank discussed the importance of providing reliable and convenient financial products and services to customers in Africa. Since COVID-19, Ecobank has collaborated with Google to provide SMEs with the necessary digital skills to navigate the new environment. Ecobank provides a robust payment and collections platform while Google enables businesses to create online profiles and generate demand for their products. This partnership also allows small businesses to go cashless, create a free new website and advertise their business to a larger audience. Due to the lockdown, a lot of parents are currently home-schooling their kids, and Ecobank's partnership with Google has enabled the bank to provide parents with free learning apps to teach their kids at home. Ecobank is also co-leading an initiative with the African Union Development Agency to provide an Africa-wide COVID relief for SMEs. Spearheaded under the AUDA-NEPAD "100,000 MSMEs by 2021" (100K MSMEs) program for Africa's Micro Small and Medium Enterprises, the Academy provides easy access to practical training and resources on financing opportunities in various countries, materials on how to build a digital presence for businesses and how to adapt business operations in the era of the COVID-19 pandemic. The platform will also provide access to market intelligence, a host of mentors with diverse experience, while assisting with access to funding opportunities. Comprised of three components, the MSME Academy has 1) an informational webinar with invited speakers, 2) a series of virtual instructor-led training programs, and 3) mentorship for the MSMEs.
Small businesses have different pain points - access to resources, markets, finance, and training, and it is important to meet these needs end-to-end. Enabling SMEs to be more bankable helps build financially educated customers and garner long-term customer loyalty. This motivates banks and financial institutions to go beyond financing to support small enterprises, especially during this global pandemic. And by building digitally-enabled businesses there is less pressure on brick and mortar operations, and this digital transition will prepare businesses for a post-pandemic environment. It will facilitate innovation, flexibility, and growth of enterprises.