Our events
Risk Management Community of Practice (CoP) - Alternative Data on New Customers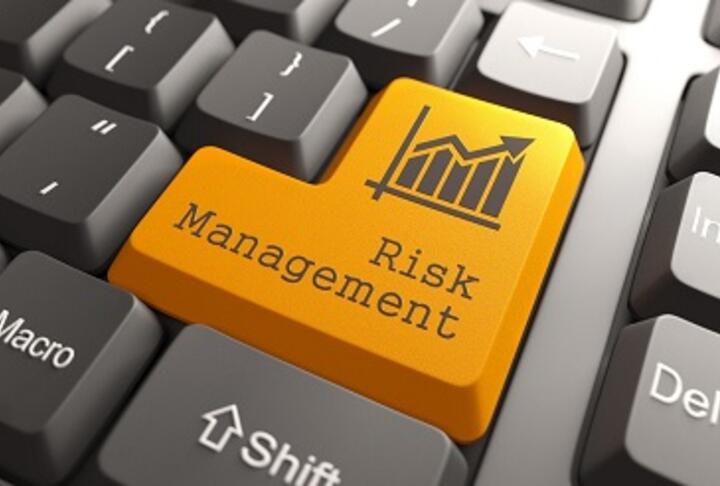 Data is the new oil. Since the COVID-19 pandemic accelerated digitization and increased the degree of information asymmetry between lenders and borrowers, reliable and timely data became oxygen for financial institutions. Data fuels models for assessing credit, market, and operational risks. This session will focus on data used for credit risk management of customers new to a financial institution and those customers who have no or very short formal credit history with local credit bureaus. In such circumstances, financial institutions could turn to alternative data on payment behavior from telecom companies, utilities, online payments platforms, and other sources to evaluate customers' ability and willingness to repay loans.
Join this meeting on June 8th at 8 AM EDT to learn and discuss:
- Who collects alternative data? How could financial institutions access and/or acquire alternative data?
- Do the benefits of the use of alternative data outweigh the cost of its collection and/or acquisition?
- How do lenders use the alternative data in credit risk assessment?
- What are the best practices in the governance of alternative data?
Host
Khrystyna Kushnir, SME Finance Forum
CoP Co-Chairs: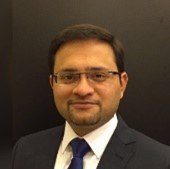 Aditya Sharma is the Head Global Credit Risk, Business Banking at Standard Chartered. Aditya is an experienced SME and commercial banker with over 20 years of experience and is currently Global Head of the Business Banking Risk in Standard Chartered Bank responsible for managing credit risk in Asia and Africa markets and is based in Singapore. In his earlier assignments in Standard Chartered Bank as Head of Global Working Capital and Trade products for business Banking, Aditya successfully rolled out trade and working capital solutions using simple rule-based products to ease lending to SMEs in Asia and Africa. As Head of the Commercial Branch, he also has a very close understanding of transacting and servicing the needs of SMEs in emerging markets. In his current role, Aditya is actively engaged in repurposing the SME business and risk management business with the help of alternate data and digital tools in partnerships with Fintechs to expand the reach and access to micro SME segments which historically were out of reach under traditional Banking for most of Banks. Under his leadership Bank has undertaken several initiatives across markets to automate and digitize SME lending. Aditya holds an MBA from Mumbai, India and his interests include traveling, reading and playing the piano.
Syed Abdul Momen is the head of SME Banking at BRAC Bank. He joined BRAC Bank in August 2005 and has been instrumental in making BRAC Bank the undisputed leader in the small business lending space in Bangladesh. He has over 18 years of multifaceted experience in the Banking Sector across Technology, Operations and Business Functions.
Speakers: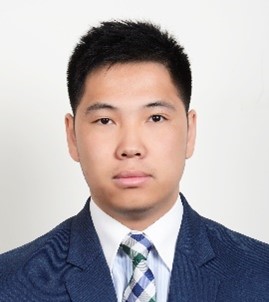 S.Enkh-Ireedui (Eric), Head of Small and Medium Enterprises Department at KHAN Bank. Mr. Enkh-Ireedui, Head of SME Department of Khan Bank. His team manages 50% of SME market shares in Mongolia. Enkh-Ireedui joined Khan Bank in 2016, as a Head of Digital Banking department. After successful digital transformation projects, he switched his role to SME in 2020. Prior to his banking career, Enkh-Ireedui worked on establishing some major brand distributions such as Kohler and SMEG in Mongolia along with his tech company. He is a certified retail banker by Moody's RBA academy and received his degree in Finance from the University of Alaska Anchorage, and his Business Administration from Santa Monica College.

Rachel Freeman is Executive Director and Chief Growth Officer of Tyme Global. Tyme Global is both the technology and solutions firm powering Tyme Bank, the first digital bank in South Africa with now 2.3 million customers. Rachel Freeman is an experienced and internationally recognized financial expert, particularly in the areas of financial inclusion and innovative financial technologies. Before joining Tyme, Ms. Freeman served as the IFC Financial Institutions Advisory Manager for Asia since 2014. In her role, she led IFC's advisory program for existing and potential investee clients for value enhancement and development impact, to achieve IFC's goals in financial inclusion and climate change mitigation. In her role, Rachel was one of the founders of AFIN and the APIX Platform. Since 2001 she had several senior positions at IFC in Central Asia, Africa and Asia. Prior to joining IFC, Rachel was involved in several entrepreneurial ventures in the US and Russia She holds an MBA from the University of Michigan Business School and a degree in International Politics and Economics/Russian from Middlebury College. She also attended Executive Education at Harvard University's Kennedy School of Government.
Tony Hadley is the Senior Vice President of Public Policy for Experian. Tony leads the US domestic and global regulatory and public policy functions for the Experian group of companies. His team manages legislative and regulatory initiatives relating to data-driven marketing, data analytics, credit reporting and risk management, financial markets, health IT, and e-commerce. Tony oversees similar activities in the Americas, EMEA, and Asia Pacific. Tony communicates and aligns Experian's position on legislative, regulatory, and policy issues with its clients and stakeholders, including multi-lateral groups, international organizations and policymakers, the US Congress, regulatory agencies, and consumer and professional groups. He represents the corporation's interests before trade alliances including the Association of National Advertisers, Consumer Data Industry Association, the U.S. Chamber of Commerce, the American Financial Services Association, and Consumer Bankers Association. He aligns policy with several international organizations, including the Trans-Atlantic Business Council; the US-Brazil Business Council; the US-India Business Council, and the US-ASEAN Business Alliance.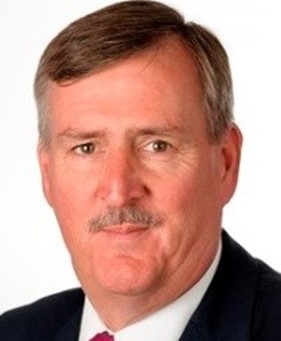 Neil Munroe is the Deputy Managing Director, BIIA, and Deputy Chair, International Committee on Credit Reporting (ICCR). Neil has 35 years' experience in the financial services and credit reporting industries. He is currently Deputy Managing Director of the Business Information Industry Association (BIIA), which is registered in Hong Kong and whose membership consists of more than 70 information companies. Neil is also a founding member of the International Committee on Credit Reporting (ICCR) which is hosted by the World Bank and was personally involved in the creation of the World Bank Principles of Credit Reporting, the recognized standards for the industry. He was elected Deputy Chair in November 2019.