Blog
Serving the Unique Needs of Micro Businesses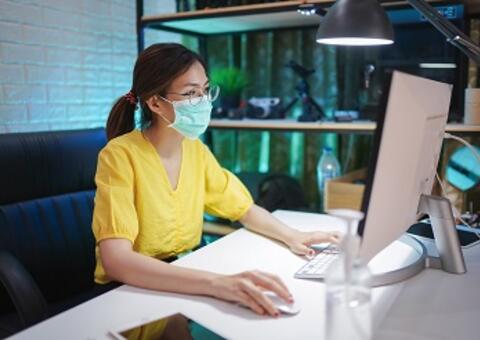 A virtual roundtable summary.
As the COVID-19 pandemic continues, many banks and development finance institutions (DFIs) are exploring new ways to support MSME clients lacking business or marketplace access. For women-owned micro-businesses, which comprise some of the hardest-hit sectors, their needs in response to the crisis go beyond simply needing loan moratoriums or restructuring.
The most recent weekly COVID-19 mitigation roundtable hosted by the SME Finance Forum focused on how banks and DFIs are supporting and serving women-owned micro-businesses around the world. Through presentations and a moderated discussion, Ade Ashaye (Women's World Banking), Muna Sukhtian (Microfund for Women), and Mavic Austria (Card Bank Inc) discussed the current needs of women-owned micro business and how their organizations are going beyond traditional bank responses to specifically address the needs of women entrepreneurs during this time. Women's World Banking designs and invests in market-driven financial solutions, institutions, and policy environments in emerging markets to create greater economic stability and prosperity for women. It maintains a network of 51 financial services providers from 28 countries serving 67M women, of which MFW and Card Bank are members.
A central theme from the session was the importance of implementing products that are specifically designed to support women. Ade emphasized that a holistic approach is necessary when responding to the needs of women entrepreneurs for this crisis, and for Women's World Banking that often means supporting their network and member banks to adapt within the context of their countries and government responses. Direct communication with clients and focused support are central elements of serving women-owned micro-businesses. Both Microfund for Women (MFW) in Jordan and CARD Mutually Reinforcing Institutions (CARD MRI) in the Philippines have maintained direct communication with their clients throughout the crisis, often over the phone or virtually, allowing them to collect data on major client concerns and needs. As Muna explained, many women run a micro-business as a means of generating an income as they are often unable to find a job with greater security. Therefore, when faced with an economic crisis, many clients are seeking not just financial support but support for social, familial, health, or other needs. To address economic needs beyond business needs and to support these entrepreneurs, MFW and CARD MRI all provide micro-insurance as an additional client service, decreasing healthcare costs for women and their families. Furthermore, CARD MRI provides telehealth services to clients through their e-Doctor Facebook page, with daily livestreams and consultations that have already served almost 7000 clients.
As part of their outreach to clients, Microfund for Women was able to understand the financial needs as well as the social needs of their clients, resulting in MFW providing 400 parcels of emergency necessities to some clients who did not have access to these necessities. Additionally, MFW loan officers were able to encourage clients to take advantage of their newly launched eTraining where they could do a three-part course on their phone, using the forced downtime to gain skills and knowledge. CARD MRI is taking a similar approach, providing extra services to support women-owned MSMEs in addition to their formal financial response. This includes providing online activities for the children of clients and staff, as women in the Philippines often bear the majority of childcare responsibilities. By shaping their responses to specifically meet the needs of women, these institutions are able to provide more thorough support to women-owned micro-businesses and address needs not always considered by financial institutions.
The panel also spoke to the importance of digital transformation for women-owned micro-businesses. Both MFW and CARD MRI are offering expanded digital banking services to clients, including CARD's new konek2CARD that allows clients to handle all banking interactions remotely. One challenge has been integrating women into these platforms, for as Ade explained, women clients typically prefer in-person interactions and it takes more work to "digitize" them but once onboarded, women are more loyal customers and are extremely active on digital platforms once exposed.
Online marketplaces also allow these MSMEs to access additional customers and continue business operations despite social distancing measures. Mavic highlighted CARD MRI's use of Facebook and social media platforms as a form of digital integration, including Facebook pages that connect CARD clients in a digital marketplace and that offer delivery services for client products called "Palengke on Wheels". Digital services also permit banks and financial institutions to provide targeted support to specific sectors and collect data on which programs are most effective, improving their overall long-term impact. While many banks supporting women entrepreneurs have recognized the importance of transitioning to digital for some time, COVID-19 has highlighted both the necessity of these services and their utility in expanding the marketplace access of women-owned micro-businesses. But as Muna pointed out, women appreciate the personal choice of physical OR digital interaction, so MFW's approach is a hybrid one of being "physical" and providing them the option for both.
Supporting women-owned micro-businesses means paying attention to the holistic needs of these entrepreneurs and addressing not only their financial requirements but providing complementary products and services that respond to their additional responsibilities in the family and society. This includes implementing a thorough approach to supporting women's financial inclusion. Muna emphasized that women-owned micro-businesses will need more than just loan moratoriums and liquidity assistance to survive the pandemic and recession. True financial inclusion requires thoughtful, targeted responses to the overarching needs of women entrepreneurs and these efforts must extend beyond the initial stages of the COVID-19 crisis.
***
If you are a member of the SME Finance Forum, you can access the slides and the recording in this link.