Our events
22 - 23 January 2020
San Francisco, California, United States
SME Finance Forum Immersion Program 2020: Innovation in Small Business Banking
Wells Fargo, SizeUp, Veem, and Kountable
California, United States
22-23 January 2020
(by invitation only)
The Immersion Programs of the SME Finance Forum are aimed at providing our members with 1-2 day exposure visits to high performing financial institutions or fintech companies to gather in depth knowledge about an innovative aspect of their operations. The immersion programs allow members to hear practical first-hand accounts from the host institution about the unique challenges they faced and the motivation and process for change, as well as lessons learnt.
The Forum will host its first Immersion Program of 2020 to Wells Fargo, SizeUp, Veem and Kountable in San Francisco, California in the United States, which will be held on January 22-23, 2020. This is an invitation-only event for which the SME Finance Forum is getting members an invitation.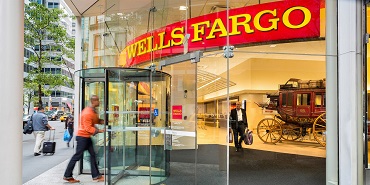 Wells Fargo deployed a technology-driven and data-centric approach to SME lending when no other bankers or financiers had even heard of fintech or big data. When the US repealed the Glass-Steagal Act in the 1990s and opened the door for truly national banking operations, Wells Fargo alone, among the large banks, opted for a retail and small business banking centered growth strategy. To be a truly nation-wide lender for small businesses, growing from being only a Western regional bank, they had to leverage technology and data. Since that time, Wells Fargo has been a leader in most of the US SME financing league tables, developing numerous innovations using data to drive new products and customer delivery channels.
Wells calls itself "America's leading small business lender", and they've been particularly innovative in the unsecured business credit markets – thanks again to their data edge. Recently they introduced a FASTFLEX instant credit product for SMEs to compete with alternative lenders like Kabbage and OnDeck Capital (all three have participated in the membership of the SME Finance Forum)
Yet, even a giant bank like Wells Fargo had to learn how to partner with fintechs, and their team will talk about how they determine when, and with whom to partner, and share their 20+ years journey of leading SME financing innovation.
Agenda
09:00 a.m. - 12:00 a.m. - Wells Fargo Small Business Lending Overview (by Marc Bernstein and Xiao Bing).
12:00 p.m. - 1:00 p.m. - Lunch Break
1:00 p.m. - 2:00 p.m. – Small Business Risk Management (by senior risk manager)
02:00 p.m. - 05:00 p.m. - Fintech Presentation: Small Business Banking - New Customer Demands and Digital Expectations (Anatalio Ubalde, CEO & Founder, SizeUp)
Location: Wells Fargo conference center located at 333 Market Annex Bldg: 2nd Fl.
During the morning, we will visit two fintechs:
Veem is a global payments network trusted by over 150,000 small businesses around the world. We let businesses pay their vendors, suppliers and contractors anytime, anywhere with our easy-to-use service. Using our proprietary multi-rail technology, businesses can send or receive money in a click, track their payments end-to-end, and even connect to their favorite accounting software – Quickbooks, Xero, or NetSuite.
Presenter: Frederick Crosby, Chief Revenue & Marketing Officer
Kountable is a global trade and technology platform that delivers trust, transparency and auditability with data driven insights and real-time information from transactions where small and medium sized enterprises (SMEs) work with enterprise level suppliers and buyers. It facilitates business between qualified SMEs and multinational suppliers in order to efficiently complete large scale projects for governments, NGOs and corporates. Launched in 2015, Kountable's global presence currently includes offices in San Francisco, Nairobi, Kigali and The Hague.
Presenter: Chris Hale, Founder & CEO. Read more>
Please note that, due to scheduling conflict, the Experian visit has been canceled.
1. Agenda
Download the agenda here.
2. Eligibility
Members of the SME Finance Forum are eligible to participate in the immersion program. We have a limited number of spots available and therefore each interested member institution should nominate no more than three representatives to attend. Registration is open and will be on a first come first serve basis.
3. Cost
Members will be charged $500 per attendee, which is non-refundable (except in event of health or other emergencies). The fee can be transferred to another senior employee of the member's institution. While some meals will be provided during the program, attendees are responsible for their own travel, accommodations, other meal and transportation costs.
4. Expression of Interest and Next Steps
Interested members should nominate up to three attendees per institution and send an expression of interest email to Tarun Srdihar with the following information:
Name of member institution

Name of attendee

Job title of attendee

Country

Contact details of attendee
Please note that spots cannot be guaranteed until registration fees have been paid. Registration fees cannot be refunded. In the event the visit is over-subscribed, applicants will be accepted in the order in which fees are received.
5. Registration
Please register here.
#. Important notice: Obtaining US visa may be time consuming. Please make sure to confirm your participation soon, so we can help providing the visa letter for the event.
In case you missed it, read a recap of the visit here.
Digital Financial Services