Our events
SME Finance Virtual Marketplace - June Session
The Virtual SME Finance Marketplace, an initiative of SME Finance Forum, and a product of IFC, is an online match-making platform that promotes partnership and collaboration between financial institutions, fintech companies and development finance institutions/ investors.
IFC does not endorse any products featured on the virtual platform or endorse any views expressed by the companies featured on the platform. IFC shall have no responsibility or liability for any party's reliance on the products or views of any company featured on the site.
June Marketplace Session
This monthly marketplace session, scheduled on Wednesday, June 21st from 8 am to 9 am EDT, will feature Leading Small Business Lenders and Finance Facilitators who will present their MSMEs Product and Services.
Following the presentations, participants can reach out directly to the presenters to make inquiries or explore partnership opportunities!
Companies Pitching
Amartha
Peer-to-peer fintech lending platform focusing on providing working capital loan to micro entrepreneurs in rural villages in Indonesia. It contributes to improving the quality of life for the lower pyramid community, building economic resilience and creating equitable prosperity borrowers.
CRIF
Global company specializing in credit bureau, business information, outsourcing, processing services, and credit solutions. Established in Italy, CRIF has an international presence in Europe, America, Africa & Asia.
JUMO
South African mobile financial services platform for mobile network operators and banks. It facilitates digital financial services such as credit and savings in emerging markets by way of USSD short codes.
Linklogis
Supply chain finance technology SaaS enterprise based in China. Committed to be the leading supply chain finance technology solution provider, Linklogis aims to re-define and transform supply chain finance through technology and innovation.
Mambu
SaaS, cloud-native, API-driven core banking platform. It is designed to power financial innovation, to bring solutions to market faster, drive down cost barriers and allow ecosystems to expand. Established in 2011, Mambu powers a variety of business models serving traditional incumbents, SME banks, greenfield neobanks and fintechs across the globe.
Uplinq
Global alternative credit scoring & assessment platform for SMB Lenders. Leveraging insights & analytics derived from over $1.4 Trillion in underwritten loans & 10,000+ data sources over a 15-year period, Uplinq empowers SMB lenders to approve and manage risk on loans they would have otherwise declined based on traditional underwriting criteria, by incorporating billions of environmental, market & community data to better understand the loan applicant.
Presenters
Joe Mucheru - President - JUMO
Joe Mucheru is the President of JUMO, a technology company building next-generation financial services for emerging market entrepreneurs. In this role, he supports JUMO's growth goals, navigates the regulatory landscape, and builds the firm's presence across the African continent. He was the former Kenyan Cabinet Secretary in the Ministry of ICT, Innovation and Youth Affairs, appointed by then President of Kenya, Uhuru Kenyatta. He held office from 2015 to 2022. He brings a wealth of government experience and in-depth knowledge of pan-African tech to the JUMO executive team and board. Joe was also previously the head of Sub-Saharan Africa (SSA) for Google, based in Nairobi, serving as Google's first SSA employee. He joined Google in 2007 where he led the delivery of strategy, business planning and operations and was key to setting up Google's presence on the continent.

Aria Widyanto - Director and Chief Risk and Sustainability Officer - Amartha
Before Amartha, Aria was a banker with The Bank of Tokyo-Mitsubishi UFJ (MUFG) and Citibank NA in Jakarta. In June 2015, Aria received the YSEALI Fellowship award from President Obama for his contribution in promoting public-private partnership, especially in innovating rural finance sectors, promoting financial inclusion and women empowerment.
In 2017, he was awarded International Alumni Impact Award from U.S. State Department and Frontier Innovators Award from the Australian Government (DFAT) for his contribution in building a framework to accelerate poverty alleviation efforts.
Aria holds a Bachelor's degree from Gadjah Mada University, a Master's Degree in Sustainable Development, Gender and Poverty from SOAS University of London and currently Ph.D Candidate at the University of Reading, UK in international and rural economic development policy.
Ben Thomas - Global Head Customer Value - Mambu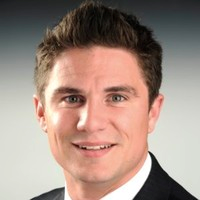 Ben is the Global Head of the Mambu Customer Value Team and part of the Commercial Leadership Team. He is based in London but enjoys interacting with clients across all of Mambu's markets. Through 12+ years in Management Consultancy predominantly serving Retail Banking clients, he has seen the power of technology transform both customer and employee experiences, and poor or aged technology act as a limiting factor. Ben's current role involves understanding and shaping with clients how Mambu can help future proof their technology stack.
Patrick Reily - Co-founder - Uplinq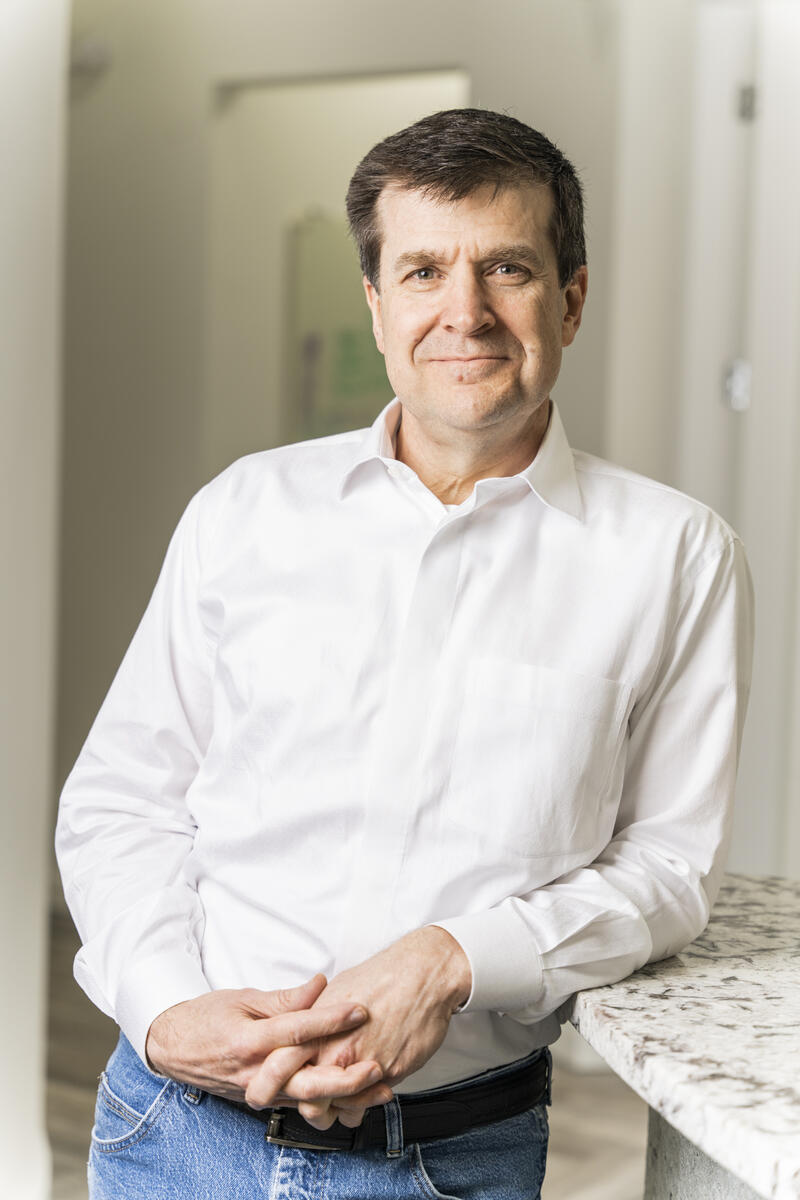 Patrick is an elite mathematician, economist and 30+ year FI veteran. He is an early AI pioneer in financial services, a frequent speaker at the G20 & World Bank and a consultant to the US Fed Reserve. Pat is a co-founder at Uplinq, with a mission of working with small business lenders globally to extend working capital into the hands of small business owners worldwide.
Franklin Wang - Vice President and Chief of Staff - Linklogis
Franklin Wang has an strong educational background in both computer science and management, as well as extensive experience in the field of finance. He has served as expert/team leader at the head office of China Merchants Bank and Ping An Bank who administered several innovation projects in financial product system and supply chain. The asset under management of those financial products has already achieved a scale of one trillion yuan. He has excellent technical knowledge in the Internet, Internet finance, enterprise digital transformation and industrial Internet, and he has designed the complex solutions in Industrial digital transformation as well as finance for enterprises. He is also an expert in blockchain technology and creation of business models.
Fabio Lazzarini - International Development Services Senior Director - CRIF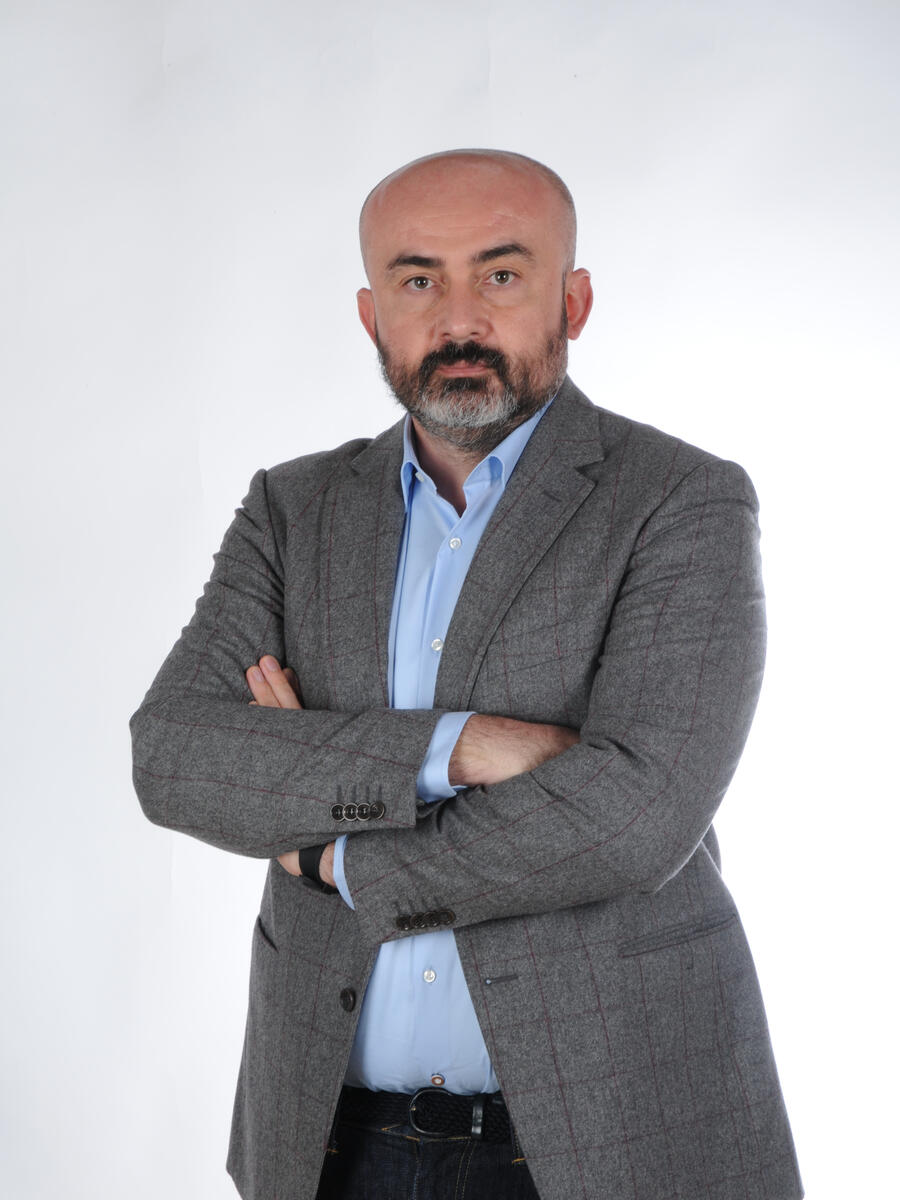 Fabio Lazzarini is International Development Services Senior Director for CRIF, a global company specialised in credit bureau and business information, BPO and data&analytics solutions. CRIF has an international presence, operating in more than 30 Countries over four continents (Europe, America, Africa and Asia). In this role, Fabio leads the SkyMinder Business Line and strategic partnership management for CRIF B2B Information Global Competence Center, focusing on enhancing international data capabilities that drives sales and growth.
Fabio is currently board member of the Italian Marketing Association (AISM) and board Member of Febis (Federation of Business Information Services providers). Fabio spent two decades helping organisations around the world use B2B data and analytics to improve their capabilities in data management and analytics for credit management, CRM and marketing.
Prior to CRIF he spent several years in Dun & Bradstreet and XTEL (now Kantar Consulting) with different roles in marketing, sales and business consultancy.
Fabio graduated from University of Bologna with a master degree in Statistics and Economics.
---
How does the Marketplace operate?
To participate in the marketplace, each institution must have:
An institutional profile (company profile and products/services offering)

A personal profile (individuals representing the companies)
Individuals on the Marketplace can explore products and services available (investment products, advisory services, technology solutions...etc. ) and reach out to one another to discuss potential collaboration and partnership.
To learn how to set up a company profile, a listing and an individual profile, please read the User Manual in this link.
Digital Transformation
Fintech