Blog
What we learned so far from our Virtual Roundtables on COVID-19 Mitigation Efforts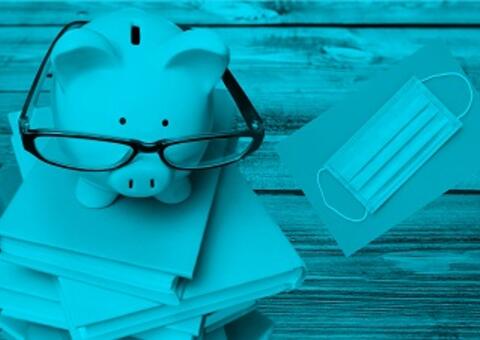 The
SME Finance Forum
is continuously working to share the knowledge and experiences of our members as one of our core activities (Learn, Link, and Lead). During the COVID-19 crisis, and as a global SME finance community, the Forum introduced a new
virtual roundtable series
as part of our commitment to support our members and partners. The roundtable series serves as a tool for learning and sharing experiences of our members in mitigating the effects of the crisis.
Members discussed the need to adjust their strategies to support SMEs when adapting to the crisis. There is often a need to offer relief to SMEs, balanced with continued credit reporting and regulation to avoid failure of financial systems.
Another lesson highlighted by the roundtable series is that SMEs seek financial advice in addition to liquidity as they adjust their business to navigate the crisis. This is an area in which cooperation between DFIs and governments can help shape policy and raise awareness of available support.
Members also learned how to identify opportunities and leverage their strengths in the present environment. Some SMEs have found success by creating digital channels.
The importance of insurance for SMEs was also discussed during our roundtable series as a mechanism to reduce the impact of unemployment and health risks. This offers an opportunity for insurance companies in which they can expand their services for SMEs. Participants emphasized flexibility as a key to capturing the most significant benefits in the context of SMEs.
Another topic covered by our roundtables was ways in which countries can use fintech companies and knowledge sharing to support SMEs in LAC. The crisis forced financial institutions and fintechs to accelerate the expansion of online solutions for SMEs and minimize the large SME financing gap in LAC.
The importance of agri-finance and food security was emphasized in an industry-focused roundtable—with a particular accent on the need for resilience and the ability of financial institutions to support small farmers.
The Forum's roundtables also discussed macro forecasting of the crisis and how it prompted a reevaluation of SME lending and associated risks. The consensus was that the crisis would extend to 2022, with significant effects on GDP.
The roundtable series has helped our members to gain new knowledge by participating in productive dialogues with policymakers and also offered new business partnership opportunities and acquire new investments. The SME Finance Forum is pleased to continue offering learning opportunities to our members and to address market conditions facing our industry members and partners.