Blog
Digitalization for Banks and SMEs: An Opportunity-Driven Change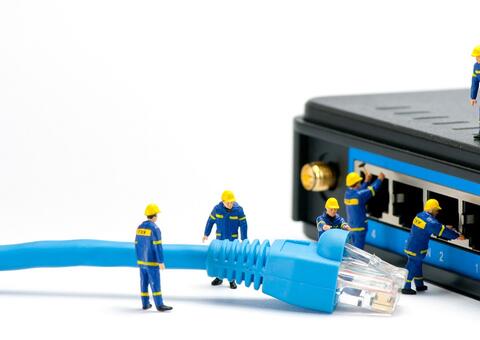 This is a summary of our open webinar "Unlocking Digitalization Opportunities for Banks and SMEs."
While many SMEs were already undergoing a digital transformation, the COVID-19 pandemic accelerated the pace, unlocking new opportunities for banks, fintechs and SMEs alike. The SME Finance Forum hosted an open webinar with Adi Engel, Chief Marketing Officer at vcita and Marcus O'Toole, VP Head Small Business Segment Solutions Europe at Mastercard. 
During this session, panelists shared their views about the new and improved business experience that banks and fintechs can offer small businesses when leveraging digital platforms and data.
Main takeaways
SMEs, Covid and the digital era
Covid has amplified the overall pain points SMEs have had to face. As a result, in 2020 (1):
25% of small businesses defaulted on loans and had to lay off employees
70% of revenues declined because of the pandemic, with severe knock-on effects
25% of companies had sufficient liquid funds and sales to survive the crisis unscathed
In addition, for some of these businesses, there was a reluctance to embrace digital. However, Covid accelerated the online shift, which then meant that they could remain in tune with their customers. Currently, many SME owners have moved towards a digital future and are seeing success:
70% have either added new digital capabilities or enhanced their existing digital services
47% grew their customer base during the pandemic, thanks to adaptations they made to stay open online
However, building a seamless digital experience is often expensive and full of challenges:
50% don't want to feel limited to physical commerce and cash payments
66% in need of more protection against cyber attacks
56% not digitally enabled at the onset of the pandemic
74% worried about financial fraud
Digitalization and partnership
vcita as a technology provider helps its bank clients improve the way they engage with their clients digitally: time management, invoicing and billing and general CRM. They try and simplify banking recurring tasks for SMEs through their mobile app that offers reminders and engagement tools. They also help educate end-users so that small entrepreneurs can focus on running their business. By introducing the vcita app to small business clients, financial partners become part of their SMEs day-to-day activities. By keeping a high profile and a steady stream of engagement customer loyalty and satisfaction increase, helping banks to build deep-rooted and lasting relationships based on trust.
Mastercard's ongoing global commitment to support small businesses, signifies that this community continues to be a priority focus for the brand. The brand's expertise in serving the SME segment, means that there is a deep understanding when it comes to challenges and pain points. Its vision is also to simplify administrative tasks and accelerate the digital transformation of SMEs for a better user experience and adoption. The aim is to offer more and more plug and play solutions.
To bridge the digital gap, and to ensure small businesses thrive online, Mastercard and vcita embarked on a partnership. By doing so, the two organizations brought together existing digital solutions with enhancements, thus creating a great match. In addition, the two brands work together focusing efforts around marketing, customer relationship management (CRM) and customer education.
How does this partnership work?
Regional partners and solutions
Europe is very diverse, which calls for a lot of localized legislations. A solution that works in one market may be a challenge to scale elsewhere. Mastercard serves customers across the region and recognizes that no 'one size fits all,' so hence the need for local partners who can address those hurdles. vcita has the infrastructure to adapt to local markets introducing new languages and new payment gateways in their products specific to each region. In addition, vcita open API, enables a seamless experience for the SMEs integration.
Challenges are different in Africa where digital payment has been present far longer than in most developed countries, but communications infrastructures remain an issue.
vcita works to identify gaps with the help of local partners to champion digital and financial inclusion to better serve African SMEs.
The business model: a win-win-win solution
SMEs are looking for more tailored solutions from their banks. Historically, this segment has been underserved, and so they are looking for ways that address both core and diverse needs. SMEs are willing to pay to have one single banking relationship, which operates as a 'one stop shop' for them. They value one point of contact that can offer a balance, transparent and inclusive relationship. That is why Mastercard proposes a customer centric approach with flexible product lines, so that their distribution partners can offer the proper solution to their clients, based on needs.
vcita, as an infrastructure provider, offers a solution that saves entrepreneurs time on day-to-day tasks. SMEs become more agile and efficient, open better ways to get paid faster, and can offer more services because they do less of the admin work. Therefore, they are happy to pay a minimal subscription to vcita to better their own services and upscale their business offerings.
On top of this, the mobile app that vcita offers unlocks opportunities for banks and financial institutions as well because they get access to the data generated by the system: how many clients do SMES have, how many outstanding invoices, how fast are they getting paid? They gain real-time tracking insights into SME finances and banking habits.
With all that data, they can create new cross-sell and upsell opportunities: digital payment platform and funding proposal for instance to accelerate financial aid when their SMEs need it.
-->Digitalization is here to stay, and SMEs are pushing even harder because they see the opportunity in it. The COVID-19 pandemic has driven innovation, enabling many SME owners to embrace the digital era and achieve success. Partnerships between banks and fintechs are at the core of digitalization and prove to be effective when serving SMEs in a unifying/holistic way.
More about the institutions part of discussion
vcita
is the #1 business management and client engagement app, designed to help small businesses grow. They have redefined the way SMEs manage their business, turning time-consuming tasks like scheduling, payment collection and marketing campaigns into one-click operations. They are empowering SMEs digital transformation beyond banking while building partnerships that inspire growth and innovation.
Mastercard
 is a global pioneer in payment innovation and technology connecting billions of consumers, issuers, merchants, governments & businesses. MasterCard's principal business is to process payments between the banks of merchants and the card issuing banks of the purchasers who use the "MasterCard" brand debit and credit cards to make purchases.
(1) Sources for the numbers:
COVID-19 and European small and medium-size enterprises: How they are weathering the storm, McKinsey & Company, October 2020 
Mastercard Clearing Data, July 2020 2. Godlewski, N., Makad, S., & Matthews, K. (n.d.). Small Business Websites in 2018. Clutch Co Jan 1 2018
Financial Inclusion
Digital Financial Services
Digital Transformation